Nikko AM bond manager Fergus McDonald sees 2018 bringing an earlier OCR rise, rent hikes and continued share market strength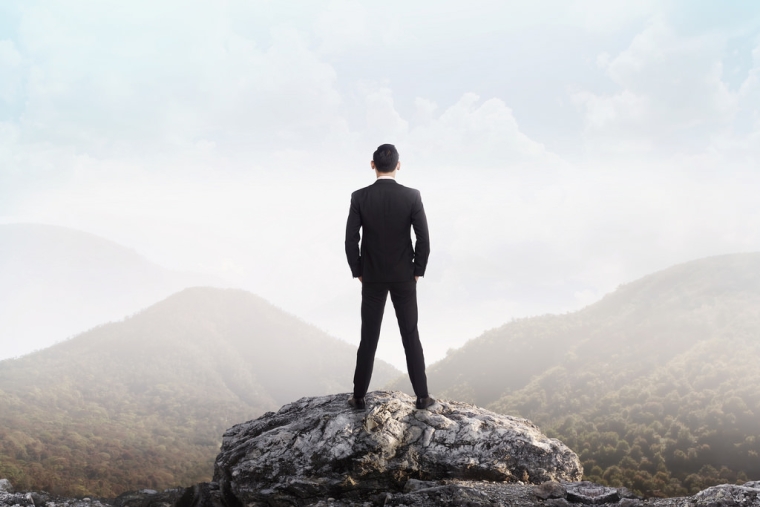 By Fergus McDonald*
The 6th Century BC philosopher Lao Tzu once said, "Those who have knowledge, don't predict. Those who predict, don't have knowledge". Which are wise words indeed from a long time ago, albeit ones I am foolishly choosing to ignore briefly while I consider the financial market prospects for 2018.
For starters, I am not in the camp of those who are worried that equity markets are in for a major shake-up (though you'll see I do have it both ways below). The most logical and historical reason for a downturn would be a sharp uptick in interest rates; and while it's true major global economies are improving – from the Eurozone to Japan to the US – a synchronised increase in rates seems unlikely.
Short term rates in the US are set to rise further in 2018, but not more than is currently expected, so they are unlikely to be the catalyst for a turning point in equity markets. Other economies (with some exceptions) continue to need interest rate support from their central banks, and if any movements do occur over the coming year are likely to be modest.
In New Zealand, the Reserve Bank is looking to keep the Official Cash Rate steady at 1.75% for 2018, and well into 2019. In its most recent Monetary Policy Statement, however, the Bank does highlight risks, both up and down, should global or domestic pressures push inflation persistently higher or lower than the 2% midpoint of their targeted inflation band.
I believe an OCR increase will occur earlier rather than later, as an upward inflation surprise is possible, especially if the NZ dollar falls further as the US Federal Reserve lifts its short-term rates to such an extent they are higher than they are here. An interest rate differential in New Zealand's favour has been a major factor in supporting the higher level of the Kiwi dollar; without this support the Kiwi can expect to trade lower, adding to the inflation story.
Low global inflation and, until recently, a strong Kiwi dollar have kept New Zealand's inflation rate low over many years, however things may be about to change. With dollar trading weaker, many imported items are likely to rise in price, the very visible example being petrol and diesel.
The effects of fuel price increases are felt widely across the economy, first by motorists and truckies spending more of their income to fill up, and by businesses as they pass the extra cost onto their customers, or absorb them and accept lower profits.
This trend towards higher inflation was highlighted in ANZ's Business Outlook in November, which found a spike in the number of businesses that intend to lift prices in 2018. What's more, inflation may get an added push from a steady climb in wage levels, following a number of years of modest gains, except those sectors that have seen skills shortages.
As for housing inflation, property investors will no doubt be pleased to read that rent hikes are expected, especially in Auckland, as the rate of new builds falls behind expectations. Furthermore, sales prices are not expected to fall significantly.
Boosted rental yields will eventually compensate investors for their lack of capital gains, and again create an attractive investment environment. The prospect of a tougher tax regime for such investors may mean more opportunities for first home buyers, although the move to a five-year bright line test for investors may actually reduce the volume of available stock, as investors factor in a longer holding period of ownership.
If I am wrong, and we do see a correction in markets in 2018, it will probably come in the form of a sharp change in sentiment towards financial markets resulting in a sell-down in equities and the buying of US Treasury Bonds.
Such a change in sentiment could be prompted by a re-evaluation of the risks associated with specific borrowers expanding quickly and taking on too much debt, a prime example of which right now, is the Chinese conglomerate HNA.
Since the start of 2016, HNA has taken on billions in debt while buying more than US$40 billion in new assets. It's now the largest shareholder in well-known brands such as Hilton Worldwide Holdings Inc and Deutsche Bank AG, and at the time of writing was awaiting regulatory approval to add local financiers UDC to its portfolio.
Recently, though, there have been reports HNA is struggling to keep up with the soaring financing costs associated with its buying spree. And with its interest expenses in the first half of 2017 exceeding earnings before interest and taxes, unless it now sells assets or lifts earnings, it will have to take on more debt.
Again, if I am wrong and markets are unsettled in 2018, then US Treasuries will be the place to be. For me, the T-bond market remains the safest asset simply because the US dollar remains the most trusted and liquid currency, and the US economy remains the world's most dominant and diverse.
Forget about gold, which is often touted as a store of value in troubled times, but which I've always had difficulty getting excited about, especially as it doesn't provide any income.
Bitcoin, meanwhile, is an investment I'm still undecided about – undecided whether those buying it now are reliant on the 'Greater Fool' theory of investing, and they need a greater fool to do so at a higher price in order to make any money, or if indeed it is the future.
I'll let you make up your own mind on that for now, but think it's prudent to point out that Bitcoin is now in the midst of the biggest asset price bubble since the Tulip craze in the 1600s, when just one tulip bulb was enough to buy a mansion on one of Amsterdam's most fashionable canals.
Ironically, reports are now surfacing of people selling or mortgaging homes in exchange for Bitcoin. For them, this quote from Einstein may perhaps be applicable: "I never think of the future," he said, "it comes soon enough."
---
*Fergus McDonald is the Head of Bonds and Currency, at Nikko Asset Management NZ. This article was posted on Nikko AM's global website, and is here with permission.