Opinion: Positive reaction to Jericho Station sale collapse reflects New Zealanders preoccupation with land ownership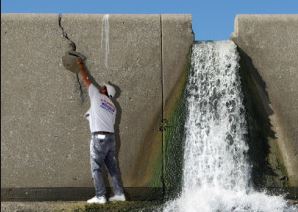 By Guy Trafford

After a very protracted purchasing process the 'favoured' Chinese bidders have walked away from purchasing Jericho Station from Landcorp.
Speculation is that the Government strengthening of the restrictions on foreigners buying New Zealand farmland introduced last December is the reason.
Jericho Station is 1359ha sheep and beef property situated in Southland. The now successful underbidder is Southland farmer Ed Pinckney who reportedly had an offer on the table for $8.5m back in June 2016 when Landcorp accepted $8.7m from the Chinses bidder. 
Twenty months have passed since then and if we are generous and compound a 2.5% interest cost by 18 months on $10m (including plant and livestock) then the deal has cost $367,000 in lost opportunity in that time - although final settlement still will not be completed until June.
Perhaps this explains some of the lack of profitability shown by Landcorp in recent times.
In 2016 LandCorp had 10 farms on the market but apart from Jericho Station the rest have been withdrawn most probably as a response to the current signals coming from politicians.
At around the time Landcorp had these farms on the market Deloitte had completed a report that recommended to the then government that the state-owned farmer should sell all their assets due to the lack of returns being achieved. Reinforcing this is the fact that since 2014 Landcorp has not paid a dividend to Government while still developing in new areas and going through a (costly) rebranding exercise. The land sales are reputed to be to bring in new capital to reduce debt and to allow for new projects.
However, both the past and current Governments appear to enjoy the role of farm ownership and Landcorp's future for the time being appears safe.
Landcorp's decisions, aside the public's attitudes to the rights and wrongs of selling land to foreign ownership, appears to be driven more by emotion rather than any real social benefits to New Zealanders wishing to buy into farming. Yes, the price of land has put farm ownership beyond the reach of most aspiring young farmers and yes foreign ownership has contributed somewhat to this increased land cost. How much is debateable however.
If Governments were serious about making farm ownership more accessible to young New Zealanders there are ways they could help, including the selling of state-owned farms.
However, the biggest economic losses are far more likely to be occurring from the sale of the 'added value' companies being sold to overseas buyers. The latest being Icebreaker, the successful New Zealand merino clothing company, sold to USA interests for $288 mln, Trilogy International, a New Zealand cosmetic company, sold in December to Chinese owners for $255 mln., plus the majority of meat and milk processing companies now have international ownership.
We always will have the land even if not owned it can't be removed and as most farmers know, profits are not huge. However what is done with the produce is where the profits are made and control of this is rapidly being passed over to foreign ownership.
How New Zealand can generate the capital to maintain control is obviously difficult but business control does seem to be too readily passed to foreign ownership while the focus remains on land ownership.