The Government's commitment to reducing net debt to 20% of GDP by 2021/22 has again come under fire this week – is the issue that it's debt target is a bit too specific?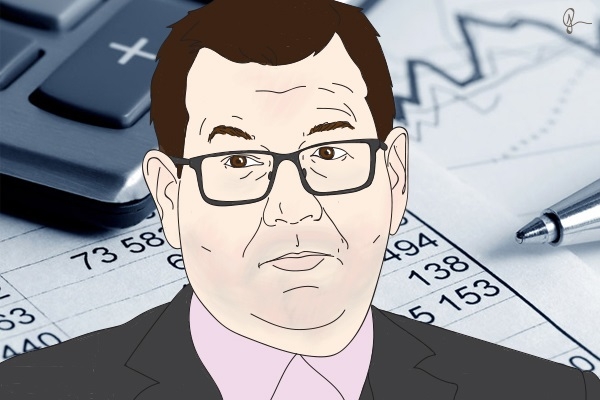 By Jason Walls
Moody's and S&P are both fawning over New Zealand.
It seems the credit rating agencies can't say a bad word about our small island nation at the moment.
Low unemployment, high GDP, stable monetary policy, very low corruption – we tick all the boxes.
And it's not just our economy, they're happy with the Government – especially its debt levels.
At 21.6% of GDP, New Zealand's sovereign debt is low, much lower than our international peers and it's only getting lower.
Despite this, Finance Minister Grant Robertson's commitment to getting net Crown debt to 20% of GDP by 2021/22 has come under fire this week.
Bagrie Economics' Cameron Bagrie has joined fellow economist Shamubeel Eaqub in calling the commitment a "fiscal straight jacket."
On Monday, Prime Minister Jacinda Ardern said the focus of Budget 2018 will be on fixing an "infrastructure deficit" left behind by the previous Government.
Because of this, the Government won't be able to deliver all it had once hoped to at next month's Budget, she said.
In defending the Government's decision not to alter the debt track and borrow more to cover the costs, Robertson's main point was it's important New Zealand has a buffer, if an external or internal economic shock were to occur.
But, as pointed out by S&P's primary New Zealand analyst Anthony Walker this week, just 10% of the rating agency's entire credit rating assessment is Government debt.
If it were a few percent higher, it would do very little to S&P's AA/A-1+ foreign currency and AA+/A-1+ domestic currency ratings on New Zealand, he told me.
Bagrie agrees; - "The difference between 20%, 25% or 30% of GDP is not going to make one iota of difference to long-term borrowing costs," he says, adding that the rating agencies are already very happy with New Zealand.
More flexibility needed?
The Government's commitment to lowering debt is by no means a bad thing – but perhaps it's the lack of flexibility in the debt target that is the issue.
Robertson's commitment to a number and a time leaves very little wiggle room for the Government.
"Fiscal discipline is to be admired but you have to be careful you don't place yourself in a fiscal straightjacket – which is what they have done," Bagrie says.
Flexibility is by no means unprecedented – the Reserve Bank is mandated to keep inflation between 1%-3% "over the medium-term" and to keep a target of 2%.
Its new employment mandate has the very non-specific and flexible objective of "supporting maximum sustainable employment."
Is there scope for the debt targets be the same?
It seems as if it's too late now – Robertson is clearly sticking to his guns and the debt track is unlikely to change.
But, as Greens Co-leader James Shaw pointed out this week, it has always been the Government's intention to review the Budget Responsibility Rules during the first term in office.
The challenge for Robertson will be, can he satisfy his "fiscal straightjacket" critics while making sure Moody's and S&P continue to fawn over New Zealand?