The NZ Initiative's Martine Udahemuka looks at the challenges for young people in entering the workforce & argues NZ could do worse than learn from Switzerland, Germany & Denmark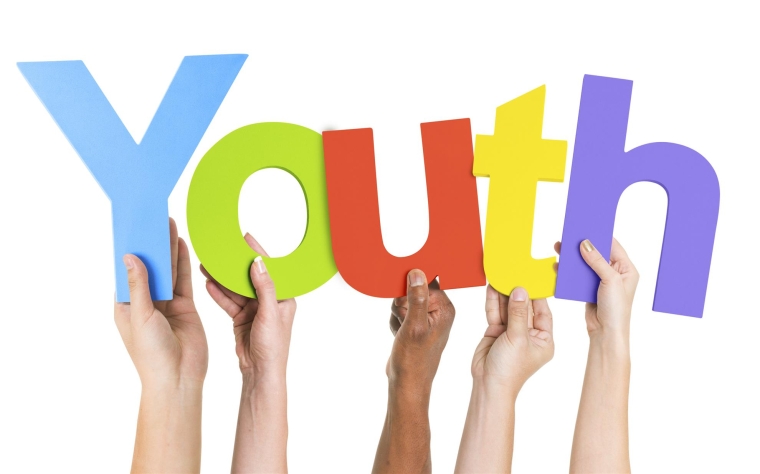 By Martine Udahemuka*
Many of you must remember that 'oh, shoot, now what?' feeling you had with your graduation cap in one hand, and a hefty bill in the other. I do.
Although I had just completed a major regarded as more applied than many in the Arts, I was at a loss about my next move.
In my final year, I had asked my thesis supervisor which companies had hired past graduates from my faculty. His answer: 'Check for jobs on Google'.
Later that year, I offered a local employer to work for free in return for work experience. The answer: 'We would not want to exploit you'.
And so, I left university disillusioned.
Armed with a Masters', I sent hundreds of applications and cold emails, and in between I hopped from fruit picking, to the dole, and back to odd job.
Five months later, I accepted the first job offer – totally unrelated to my qualification.
Admittedly, the timing of my graduation was unfortunate. It was 2008.
But after 20 years as a student supposedly learning how to think and be a good citizen, the last thing I expected was to end up on the unemployment benefit.
I had made it in the sobering statistics of thousands upon thousands of young Kiwi youth disengaged from work or education. And contrary to what some of our politicians would have you believe, not all of us were 'pretty damn hopeless, lazy, or on drugs'.
A decade on and the situation for the youth looks much the same. The proportion of under-25 New Zealanders neither in employment, education, nor in training (NEETs) remains around the 10 percent mark.
Yet while thousands of young people report hardships in finding work, hundreds of employers complain about not finding good workers. At the same time, the Tertiary Education Commission lists more than 150 occupations in which it offers apprenticeships. And, Immigration New Zealand lists immediate and long-term short skill shortages in many of these industries.
These labour market realities taken together seem contradictory but have one thing in common: New Zealand is not fully preparing a share of its youth for the world of work.
Yes, there are schemes the length and width of New Zealand with the aim to support transitions from school. But like someone I spoke to who is close to the ground said, 'it is all really a maze'. The schemes lack a collaborative and coordinated approach. Even more troubling, many happen too late, typically from age 16 or when the young people have made it into the 'at-risk' basket.
Although better employment support at university or more open-minded employers might have helped me, my problem had indeed begun much earlier than my postgraduate years.
Like my high school peers, I had been led to believe that university equals success and that a wealth of opportunities awaited those with a university degree.
I recall receiving career guidance on only two occasions in high school. Once at 14 when the advisor told me to do some hours at a local hair salon to see if I like it. Then at 16 when I completed a computer questionnaire which in the end revealed the profession I was most suited for: Funeral director. 
I did not need to be pressured by my parents or teachers, I myself believed that it was either university or university: no other plan. I entered university at 17 and followed the masses to business school. I proceeded to change my majors and degrees three times. By the time I was done playing around, I was old, broke, and lost.
What I should have received is guidance about my options much sooner than my second-to-last year of high school. I should have been told that university was not the only path to success and that a vocational qualification was not for 'the dummies'. As a teenager at university, I loved the freedom of adulting but what I needed was a much tighter safety net.
Dual Education: The European youth safety net
New Zealand can do worse than learning from Switzerland, Germany, and Denmark's approach to post-school transitions.
These highly productive, high wage economies boast better youth labour market outcomes than us (See Figure 1).  To top it off, their 15-year-olds also consistently perform better than New Zealanders in international tests of maths, English, and science ability.
Their secret recipe lies in a strong compulsory education sector and their well-established school-to-work transition models. Their education systems are well attuned to the real world, to the future needs of the youth and the economy.
The Swiss and Germans value both knowledge and skills curricular and know that a country needs philosophers as it does technical engineers, and that it is important to have those who know what and those who know how.
Source: National Center On Education and the Economy (NCEE, 29 March 2018), Leveraging Education and VET to Achieve Better Outcomes for Youth, http://ncee.org/2018/03/statistic-of-the-month-leveraging-education-and-vet-to-achieve-better-outcomes-for-youth/ posted by Jennifer Craw
How do they do it?
In both countries, secondary school is divided into two: lower and upper secondary. At the age of 14, the last year of lower secondary, students are supported to reflect on their interests, their strengths, and their future, and to decide which learning pathway they would pursue from the year after.  
They have the option of staying on at school for three years to prepare for the equivalent of University Entrance in New Zealand, or the option to leave compulsory schooling and pursue a dual education programme.
The programme is called dual as learning happens in two places: in a workplace and at a vocational school. Learning happens primarily in the workplace, with students spending one day at school and four at work undertaking a nationally recognised programme of work. 
Students can choose to gain a qualification in one of about 250 professions as varied as dentist assistant, prosthetic technician, banker, or electrician. At the end of typically three years, students must pass a theoretical and practical exam to be professionally qualified.
Once students decide which profession they want to pursue, they are supported to apply for an apprenticeship and generally began their programme the following academic year.
The dual programme is the most popular choice for school leavers. Seventy percent of Swiss and fifty percent of German school leavers choose this pathway.
By law, the employer must find a vocational school for the apprentice and must release them to attend school. In school the students gain theoretical knowledge of their profession as well as teaching in basic academic subjects such as maths, science, language, and civics education. The combination of the hands-on, theory, and general academic education provides the youth with a solid foundation, plenty of job prospects, and the opportunity to continue onto university should they wish. A key feature of the programme is indeed its permeability: the ability for students to switch from one pathway to another, and even from one career to another.
The dual vocational education system is collectively governed by the federal governments, local governments, and professional organisations such as chambers of commerce and trade unions. The respective responsibilities are set forth in the constitutions but at the minimum the partners agree on the curriculum, training standards, and the remuneration.
And all is not lost for those unsuccessful in securing an apprenticeship. Germany and Switzerland have dedicated full-time vocational schools that as much as possible provide simulations of workplaces and importantly act as brokers between students and employers. A key objective of these schools is to transition the students from full-time school into a true dual education programme.
Consequently most 18-year-olds in both countries have some form of qualification: either a high school diploma with direct access to university or a vocational qualification with employability. The result is almost full employment, admirable youth labour outcomes, and qualified and work-ready youth with no debt. This is possible because young people value the system and employers take pride in training and investing in their own skilled-workforce. Meanwhile about 20 percent of New Zealand's 16-year-olds leave school before their 16th birthday with few marketable skills.
Training-on-the job does happen in New Zealand but perhaps too late. The average age of an apprentice here is 26 years-old while in Switzerland it is 19 years-old.
It estimated that each disengaged youth (NEET) cost our economy about $20,000 in lost productivity and benefits. So, it is encouraging that Labour says it's committed to minimising skills shortages and is incentivising employers to take on apprentices. Unfortunately, too many of its initiatives are geared to young people who have already fallen through the cracks.
Perhaps I am where I am because of the signal that having a university degree sends to potential employers: That I can follow instructions, think critically, work to a deadline, and finish what I started. Now imagine a qualification that signals these plus the know-how and all by the age of 19. And one can even still attend university, given admission in New Zealand is open for anyone aged 20 or older.
New Zealand could do worse than look to Europe for ideas to support youth before they become at-risk. Aspects of the well-structured, nationally coordinated, and highly respected dual vocational education system might be a good place to start.
-------------------------------------------------
*Martine Udahemuka is a research fellow at The New Zealand Initiative.