Dean Anderson on the impact of cryptocurrency ad bans, the (lack of) fallout from the Cambridge Analytica scandal, Goldman Sachs' new digital consumer loan product, the push high fuel prices could be giving us towards EVs & more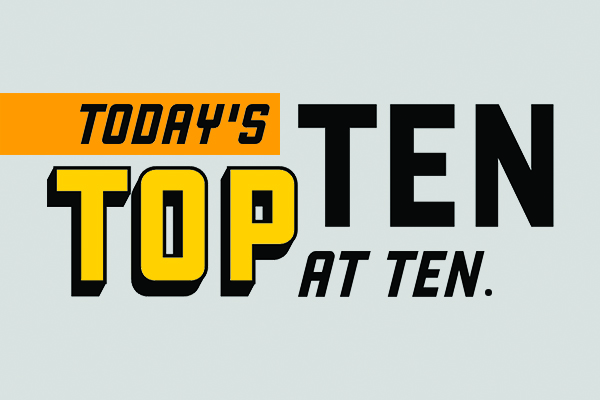 Today's Top 10 is a guest post from Dean Anderson - the NZX's former Exchange Traded Funds Product Manager, who's travelling and exploring new opportunities. 
As always, we welcome your additions in the comments below or via email to david.chaston@interest.co.nz.
And if you're interested in contributing the occasional Top 10 yourself, contact gareth.vaughan@interest.co.nz.
See all previous Top 10s here.

1) Trade wars.
In the digitally restricted China, Tencent has forged a behemoth that is dominating local markets and continues to beat expectations with its latest quarterly results. For those unfamiliar, Tencent specialises in various internet services and products including AI, gaming, entertainment and social media.
While the talk of trade wars and tariffs has focused on physical commodities, there should be a cautious eye on a technological trade war as digital flows of commerce and information have risen rapidly over the past decade. All eyes on Twitter.
2) China to drive electric vehicles (EVs) growth.
By 2040, more than half of all new car sales and a third of the planet's automobile fleet -- equal to 559 million vehicles -- will be electric, according to a global outlook published Monday by Bloomberg New Energy Finance. EVs will achieve upfront cost parity with internal-combustion engines beginning in the mid-2020s, helping trigger a tectonic shift in car sales.

China is pursuing EVs not just to reduce oil imports and improve urban air quality, but also for industrial policy reasons as it looks to create a globally competitive automotive and battery industry, the report said.
While China remains the world's largest consumer of coal and second largest of oil, it also leads the world in clean energy investment. In 2017 it spent more on clean energy, US$132b, than America and the European Union combined.
As China's energy transition sees investment in developing clean energy tech and EVs ramp up, the sector will be positioned for a new wave of growth.  
3) NZ's clean image.
As petrol prices hit historic highs (greater than $2.30/litre) and with a fuel tax on its way, the cost parity of EVs may come sooner than expected.
NZ has been a leader in the development of renewable energy as a result of our natural resources, which positions us well to fully benefit from the transition to EVs. However, we need to do more than create a set of long term broad targets and taxes if we are to benefit from the global growth opportunities that will follow clean technology development.  
4) R&D.
Budget 2018 (re)introduced R&D tax credits to the tune of $1b over 4 years. The announcement received mixed responses from experts with concerns over transparency and compliance. Will this really see a lift in NZ's R&D as a portion of GDP and what new initiatives will be introduced that will benefit our local start-up scene?
5) Digital finance.
In the new and ever-evolving era of the technological age we will see greater movement in the job market towards social and technological implementation. This is seen by Goldman Sachs with its digital finance push - 46% of adverts for jobs are in technology with a focus on platforms and operational engineering.
On the back of this, in 12 months Goldman Sachs developed and launched a digital only consumer loan product, Marcus, which lent US$1b in the subsequent year.
6) Rising speed of technology adoption.
Technological progress is not the only thing rising at an exponential rate.

The rate at which newly commercialized technologies get adopted by consumers is also getting faster, too.

In the modern world, through increased connectivity, instant communication, and established infrastructure systems, new ideas and products can spread at speeds never seen before – and this enables a new product to get in the hands of consumers in the blink of an eye.
An interesting point while I sit here and write this on my tablet with music streaming through a voice controlled Smart TV
7) Facebook's 6th anniversary.
In April Facebook reported quarterly earnings well above market expectations despite the recent Cambridge Analytica scandal where private information from up to 87 million Facebook users was harvested.  Are investors and technology users equally concerned with digital security?
8) History repeats.
Facebook's share price at the time of the scandal followed an all too familiar pattern of markets reacting to an unexpected news story only to subsequently recover ground. The adage "Time in the market vs timing the market" rings true.
With the rise in digital technology comes increasing pressure for authorities to develop policies that ensure public security and fair trading practices while continuing to foster an environment that encourages development.
These policies, such as the removal of net neutrality, will have an impact across all sectors, as can be seen by the list of most viewed websites published by Amazon's own Alexa.
Meanwhile in the UK, progress is being made on the development of "porn-passes" which will allow adults to purchase a 16 digit card from high street newsagents to visit over-18 websites anonymously.
10) Blockchain Week.
With May 11-17 being Blockchain Week in New York, it is timely to look at the impact of the recent ban on cryptocurrency adverts by social media and search platforms. With concerns over their legitimacy, platforms including Facebook, Google and Twitter have all banned associated adverts.
Google trends shows a dramatic drop in Bitcoin search activity after the ban and the cryptocurrency price has flat-lined since.