The NZ Initiative's Sam Warburton says it's time to push back against a lack of evidence in local & central government policy making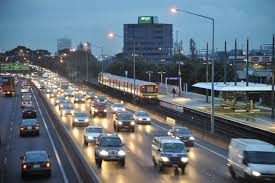 By Sam Warburton*
The meth testing debacle is one of the biggest government failures in recent times.
The Office of the Prime Minister's Chief Science Advisor's report and the surrounding discussion, much of it predating the report by two years, has shone light on the primary cause: a lack of evidence in policy making.
At Housing New Zealand officials were not only uninterested in evidence (telling one journalist 'no such advice [about the social impact of evicting people] was considered'), but actively shunned it (dismissing advice from "so-called experts").
The problem is common in the public sector.
Last year we saw the fatality rate on roads increase about 10% over 2016, and 40% higher than 2013. Officials couldn't say why and had ignored warnings by others years earlier.
The lack of evidence carried over to 2018 and into the debate about regional fuel taxes.
Regional fuel taxes have many costs and risks, are highly disputed, and burden the poor much more than the rich. To be properly informed, you'd expect detailed analysis and extensive consultation by Auckland Council.
The consultation document was four pages long.
A debate at Council about including a handful more words to the consultation document saw the Mayor Phil Goff worry about adding more detail.
The final debate where Council approved their regional fuel tax wasn't much better. Sure, as Simon Wilson wrote in the Herald, there were some good speeches. Lyrically at least. But you needed to, with a few exceptions (most notably Councillor Efeso Collins whose speech from 1:03:56 is a must listen), look past the deficit of evidence.
Let's fact check the text and speeches in Simon Wilson's story, and from other parts of the debate.
CLAIM: "The regional fuel tax will add 11.5 cents to the price of every litre of fuel bought in Auckland."
The regional fuel tax is a replacement of property rates and will help fund Auckland's share of the Auckland Transport Alignment Package.
If not for a regional fuel tax, property rates would increase, or debt would increase to be repaid from smaller rates increases over a longer time period and/or new revenue sources like congestion and road pricing.
Rates are paid by property owners in a region. There is no way for Aucklanders to avoid them.
With regional fuel taxes, however, companies might spread the cost of the Auckland tax from relatively more competitive Auckland to the relatively less competitive lower North Island or South Island.
The Ministry of Business, Innovation & Employment released a report that suggests spreading already occurs with other costs.
If spreading happens with the regional fuel tax, other regions will essentially be subsidising Auckland.
In any event, we should know soon. If Parliament passes the amendments to the Land Transport Management Act, the tax will come into force on 1 July. By mid-August, I expect to have something to say about how much of the tax is being paid by Aucklanders and how much by other parts of the country.
VERDICT: Probably false.
CLAIM: It would take a 13% to 14% rate increase to raise the same money as the regional fuel tax.
This one was Mayor Goff.
Auckland Council officers estimate the rate increase to be between 10% and 11%. This appears to me to overestimate the increase, but if we take it as given, where did the Mayor get 13% to 14% from?
What the Mayor might have done is include rates increases of 2.5% that will be happening anyway this year.
Nevertheless, 11% still sounds like a big number!
There's another number that sounds bigger though: 17%. That's how much fuel tax will go up from the regional fuel tax. At 34%, it's even higher if we include the increase in the national fuel tax the Government is planning.
Here's the point: By the forecasts, Auckland Council is going to raise between $150 million and $170 million on average per annum for the next ten years. It's the same amount of money whether it comes from rates or petrol taxes.
An 11% increase sounds disastrous, but so does a 17% increase. They are the same. You can't reduce the magnitude by switching who pays, just who bears the costs.
VERDICT: False and misleading.
CLAIM: Regional fuel taxes are fairer than rates.
Mayor Goff said rates were unfair because they charge people who don't drive, highlighting retirees.
He's right that they charge people no matter how much they drive.
But to be sure about this claim we need to know what the socio-economic distribution of rates are and what the socio-economic distribution of fuel taxes are.
Unfortunately, the Council provided no socio-economic analysis in the consultation document and a total of one sentence in their final recommendations to Councillors.
What I know from my analysis is that fuel taxes disproportionately burden the poor.
The two vehicles below cause, to an infinitesimally small difference, the same wear and tear on roads and the same need for new transport investment. If they were diesel vehicles, the Government would charge them the same amount of road user charges.
If driven the average 10,000kms the Suzuki Alto, disproportionately owned by rich people, currently attracts $300 per annum in fuel tax. The '90s Toyota Hiace, owned, and sometimes even lived-in, by poor people attracts $900.
Under the regional fuel tax that'll go to $350 and $1,050 respectively. The national fuel tax increase will take that to $400 and $1,200.
Auckland's regional fuel tax will, on average, charge:
Māori 14% more each km they drive and they drive 7% more than others
charge the unemployed 6% more each km and they drive 3% more than others
charge sole parents 5% more each km and they drive 28% more than others.
The reason, I think, is obvious. Wealthier people who work regular hours take public transport.
And those averages hide great variability. For example, 30% of Māori households are over-taxed per km by 25% or more, compared to only 16% for NZ as a whole.
Mayor Goff and others have argued that the Government's Families Package provides up to $75 per week. To this I'll quote from Councillor Collins's powerful speech (the $5 per week referred to is about how much many poor households will pay in regional fuel tax):
I've heard the arguments: 'Oh, we're lifting the minimum wage. We're going to build more state houses and social housing. It's going to be great for the people of Manukau!'

But what if you're still at least $5 behind zero. The people of Manukau are behind the starting line...

... Yeah, I get it. We want Auckland to fly ahead. I understand that argument.

But when you are behind the starting blocks. When you are behind zero, when you are below zero, this is taking food off people's tables.

Off the family I spoke with just yesterday who live in a 2-bedroom house, solo parent, on Vine Street in Mangere East. That family is saying 'Efeso, how do we do it'.

And people have said to me 'Efeso, don't you want to think regionally. Of course we want to think regionally. Our people have been paying their rates and they never, they never, push back. Well, it's time to push back. And it's time for their stories, their experiences, to be heard.
What's fair depends on your value judgements. You might think retirees are more deserving than that sole parent on Vine Street. You might even think wealthy professionals should have their public transport subsidised.
The claim is false for the technical reason that the Council provided no information by which to judge the fairness of rates versus fuel taxes.
Many people could reasonably say a regional fuel tax unfair. Many people could reasonably say that rates are unfair. What's also unfair is the false choice between fuel taxes and rates. The Council should have borrowed, then paid back the debt from congestion and road pricing – an indisputably fairer system.
In fact that was the previous Mayor Len Brown's plan. When the Council and Government signed-up to the Auckland Transport Alignment Package in 2016, the funding gap was to be closed by congestion and road pricing. They should have stuck to that policy; one guided by decades of literature and analysis.
VERDICT: False.
The fallout from Housing New Zealand's rejection of evidence about methamphetamine has meant unjustified evictions, debt, homelessness and even allegations of death.
Transport agencies' rejection of evidence has seen over 100 more deaths on the roads each year.
Auckland Council's rejection of evidence will see poor people further impoverished.
Well, it's time to push back.
Phil Goff cartoon by Jacky Carpenter. © interest.co.nz
---
*Sam Warburton is a research fellow at the New Zealand Initiative, which provides a fortnightly column for interest.co.nz.