HSBC's Paul Bloxham was a New Zealand media darling for a few years, but a new global HSBC communications policy has essentially muzzled the economist, Jason Walls says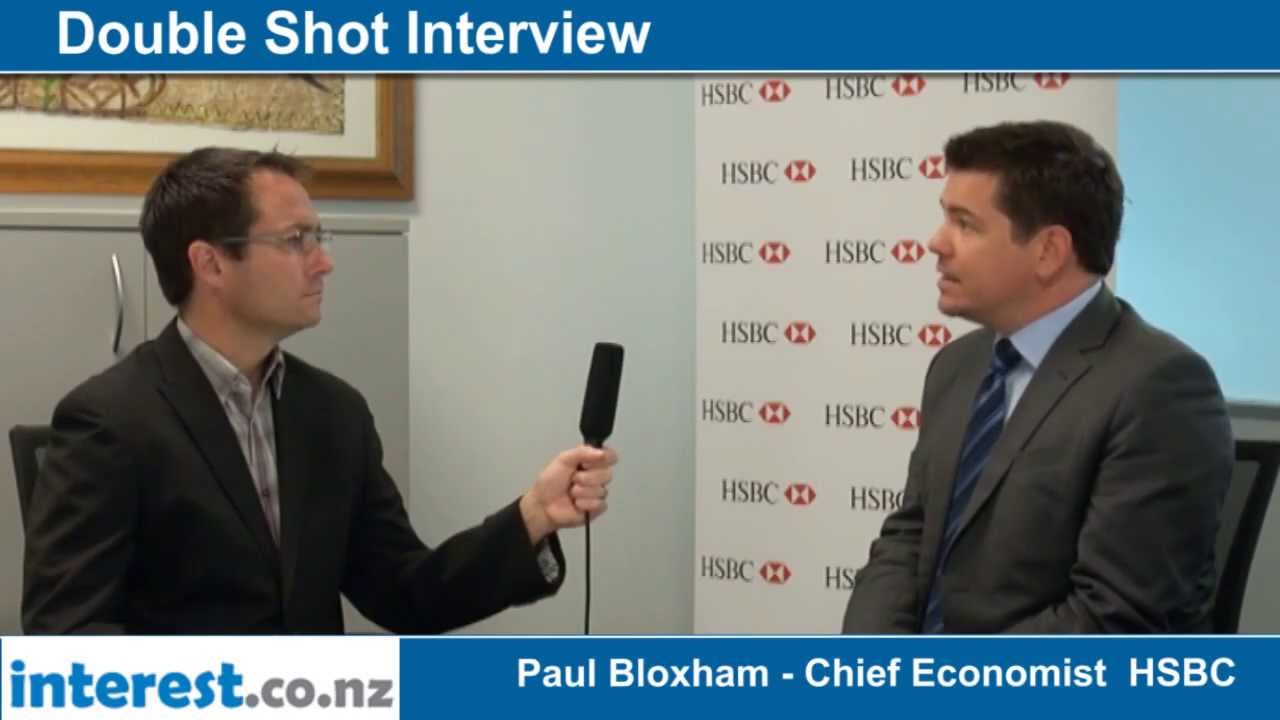 By Jason Walls
"We think New Zealand will be the rock star economy of 2014."
Unless you have been living under a rock, you've probably heard that quote before.
It was the line that launched HSBC New Zealand and Australian economist Paul Bloxham into his own rock star-like status in New Zealand's media.
Even now, four years later it's a phrase that is still thrown around in conversations about the economy.
There is no doubt Bloxham knew what he was doing – when I spoke to him at the time, he told me he used to be a journalist.
He knew how to work the media and maximise his exposure. He was very good at what he did.
Despite such a dramatic splash into New Zealand's airwaves and column inches, Bloxham has been largely absent from the New Zealand media scene for the last six months.
He has done a few one-off TV appearances but for an economist who had all the right things to say, I was curious as to why he had gone so quiet.
After trying to set up an interview with him, I soon found out why.
HSBC's global communications team have put their foot down on anyone from within their ranks talking to media to the point where Bloxham has essentially been muzzled.  
I had a simple question for the economist – "what is your take on New Zealand's economy?" Easy, broad and with a lot of scope to elaborate.
I ask economists this question all the time.
So, I get in contact with HSBC's New Zealand based spokesman to set up an interview.
'All good to go' – or so it seemed
I am told that because of a new global policy, all interview requests must be approved by officials in London.
As well as this, the interview would be chaperoned by one of three HSBC communications executives in Hong Kong.
I roll my eyes and reluctantly agree, before providing an outline of what the story will be about – "what is Bloxham's take on New Zealand's economy."
I wait a few days, sending a follow-up email to check on the status.
At 9am on Wednesday, I get the green light – "all good to go," I'm told. But there is a caveat – "any direct quotes from Paul you may want to use [must] past us [HSBC] for the OK prior to publishing."
The first thing I was taught at journalism school is this is a major red flag – no journalist should be expected to have a source's comments okayed by corporate communications.
Ask any journalist or editor and they will tell you the same thing.
So I declined, and the interview was off.
What thoughts Bloxham did have on the economy, would stay under wraps.
It is unclear why HSBC changed its policy six months ago, but it is now a policy that is in place around all the Asia-Pacific region.
So, what does this mean? Well, don't expect to be reading about Bloxham's take on much anymore.
No journalist worth their salt would agree to HSBC's terms and the policy shows how out of touch the bank is with the media.
Unfortunately for them, Bloxham – who's relatable and media-friendly comments would have been worth hundreds of thousands of dollars in free publicity – will remain quiet.
He's now effectively silently watching on as the rock star's music starts to change and the economy shifts down a gear.
(You can see Bloxham's previous interviews with Interest.co.nz here).