Murray Grimwood, aka interest.co.nz commenter Power Down Kiwi, pleads with the NZ media to ask the big questions in a changing world with finite resources & a burgeoning population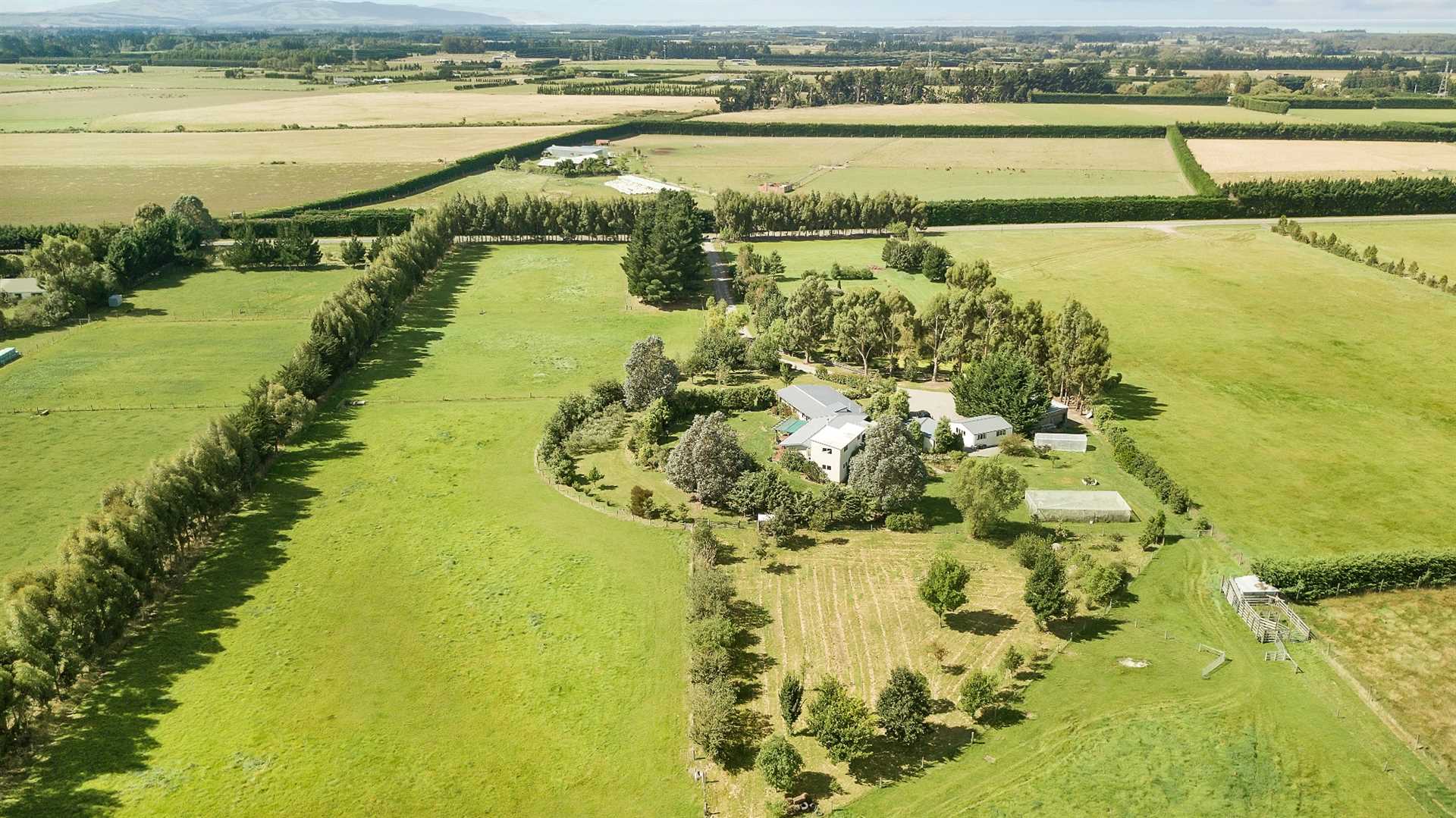 By Murray Grimwood
I have long regarded Kim Hill as our foremost journalist. After her recent interview of Nigel Farage, however, I'm inclined to reallocate the accolade to Colin James. That private ranking-change can be traced to a change in the public discourse, coming journalism's way ready or not. Let's look at journalism first, then at the breaking wave.
What is Journalism?
 If someone states that the sky is purple and it's raining carrots, the comment can either be regurgitated unchallenged, or checked for factual accuracy and presented – with reasoning - as inaccurate. In my view the former is reporting, the latter is journalism. The implied difference is 'investigation'. Factual accuracy has another definition: Truth, as nearly ascertained as possible. Hugo de Burgh (via Wikipedia) states that: 'An investigative journalist is a man or woman whose profession is to discover the truth and to identify lapses in it'. There should be no other kind.
Truth, of course, is relative to scope. The Titanic Times will serve us as an example: The iceberg has been hit, the bow is lowering, but your report covers the new captain planning to appropriate coinage from first-class pockets, for redistribution amongst steerage children. This is certainly true in a reporting sense; the plan exists. But in a journalistic sense? Given the overriding paradigm (the pending sinking, the lack of lifeboats and the survival chances of steerage children) can it claim to be a 'truth'? Does it even meet the threshold of 'balanced'? I'd argue an emphatic 'No' to both. Scoping has one rule – the bigger the better. The wider the perspective, the less the chance of reduction to 'reporter' status; the less the chance of being wrong.
The paddock analogy
To paint the biggest picture of our societal impasse in as few words as possible (and to avoid convolution via assumptions/beliefs – more on these later) here's a simple analogy: think of the planet as a paddock. As with all paddocks, it has a maximum sustainable stocking-rate. More accurately, it has a maximum draw-down rate, because on a given acreage you can stock more sheep than cows and even more chickens than sheep; draw-down is the more valid measure. Go beyond that draw-down rate and your paddock degrades, the result being an ever-lower stocking-rate. Reduce it to a dust-bowl and the stocking-rate approaches nil.
If you took over the paddock after it had lain fallow, you could have temporarily stocked it beyond the long-term carrying-capacity. Temporarily, because you would be drawing-down the stored sunlight of prior seasons, manifest as longer grass, better nutrient, higher water-table and deeper topsoil. Biologists have a term for this temporary overstocking: Overshoot. 
The most succinct summation I've ever heard, regarding humankind/the planetary paddock/draw-down, was from Professor Ellen Moseley-Thompson. In reply to the question: "How many people can the planet support long-term?" she replied: "That's not the question. You tell me the level of consumption at which you want to live, and I'll tell you how many people the planet can support".
Educated guesses suggest maybe two billion at peasant level, maybe as few as one billion at our current rate of consumption – whatever the true level we are indisputably over-drawing, a problem that will not be solved by continued ignorance. In sunlit paddock terms, the planet was full to skirmish-point by 1800. Europeans – in draw-down mode even then – annexed the remaining acreage, which they saw as empty but which the indigenous locals saw as full. It has been a case of exponential increase in population, grown by exponential increase in paddock draw-down, ever since.
Our cultural narrative has avoided these complementary and overarching truths, with the result that it gets distorted, sometimes to the point of being nonsensical. So too with our media, attempting to communicate within that narrative. 'Right' and 'left', for example, rather than bookending the whole system, merely delineate a minor difference. (Which cohort will benefit from the draw-down? What does it matter, if neither are sustainable?) And why is a population crisis labelled a housing crisis? (Who else are houses for?) What is a productivity gain? (If not a slide towards slavery or an energy-efficiency?)
Then by way of avoiding the unease-producing fact that others are being divested if their bits of paddock (sometimes by us) we call them communist, terrorist or evil. We blame their malaise on lack of democracy, failure to adopt free-market policies, adoption of the wrong religion/culture – anything but examine ourselves and our embargoes, our price-driving and our divestment-forcing techniques. As a result, we fail to see invasions, retaliations, genocides, and refugee streams for what they are – scraps over dwindling grazing-rights and ever-bigger herds desperately heading for the remaining green pastures.
Some people have been brave (and clear-sighted and truth-seeking) enough to investigate and catalogue both the population/paddock draw-down problem and its potential ramifications. Malthus (much maligned) started the ball rolling: "No man can say that he has seen the largest ear of wheat, or the largest oak that could ever grow; but he might easily, and with perfect certainty, name a point of magnitude at which they would not arrive………..therefore, a careful distinction should be made, between an unlimited progress, and a progress where the limit is merely undefined". Indeed. Later came Darwin, Hubbert, Meadows et al, Catton, Diamond – we owe them a great deal. This knowledge undeniably exists.
The Hill/Farage interview
The First-World MSM (mainstream media) was generally blindsided by both and Trump and Brexit. Its breathless catch-up has been personality-focused; guaranteed to fail our wide-scoping test. The Kim Hill interview of Nigel Farage, Brexit champion, is an example. We can conjecture as to how much it was influenced by the shortcomings in our false-but-believed narrative.
Farage does not move in my circles, and I would emphatically choose not to move in his. The same goes for two Canadians of recent fame. But Hill did with Farage what we just did to those Canadians and what our chosen narrative has done with Hitler – avoided discussing the potentially guilt-loaded reasons for their risen prominence, by focusing on their persona. We avoided the impossibly-punitive conditions we imposed on Weimar Germany – sequel to the WW1 fight over paddock-access and precursor to the re-match. The question was not who Hitler? The question was why Hitler? Hill did not address the resentment rising through the ex-working-class, rapidly making inroads into the middle. The real question is not who Farage? The question is why Farage? Journalism can never go far wrong asking 'why'?
Throughout the interview, he quietly put that information in front of her but she stepped over it, increasingly swinging for the head. It's a fascinating exchange, well worth the re-listen. And the unasked 'why'? The disenfranchised people of this planet – the Third World and (bottom-up) an increasing cohort of the First – are getting more resentful, more desperate. They need to graze. They see the incumbent leadership as being at fault (correctly in many cases – Monroe Doctrine, Glass-Steagall Act repeal, neo-liberal policies/plundered commons, self-serving rules) and have grabbed the chance to vote with one finger raised. To them, Hillary Clinton represents the arrogant elite rather than a chance to advance the equality of the female sex. They want what they had, but what they had was had due to draw-down – that temporarily-overshot arrangement. It can't re-happen, which means that journalists who assume it can, risk distancing themselves from the truth.
In a delicious irony, still-employed journalism doesn't seem to 'get' this exponentially-rising desperation, while those who experience it through redundancy have lost their voices….
Even if Hill had got to scoping the malaise, she still had to address the why of the why? And there, we're back to the Titanic sinking. The big-picture. Overshoot and stocking-rates, eventualities and mitigations. It opens up a Pandora's Box - can Britain survive, food and energy-wise, with a compromised Chunnel? Can America arrest her infrastructure decay, given its age, its extent and its type? Can China grow further? Can technology help increase the permanent carrying-capacity? At what consumption-level? How do we achieve, as peaceably as possible, that inevitably-reduced stocking-rate? Is our valuation-system (money, GDP) still a valid measure? What will happen to our increasingly-irredeemable forward bets? How do we achieve a steady-state economy? What will happen to/with the refugee-streams? Is the UN prediction of 60 remaining harvests correct? Can renewable energy get anywhere near replacing the compact usefulness of fossilised sunlight (oil, coal, gas)? Can we transition in time? Are global and local targets/goals/aspirations adequate, in light of the above? Is war inevitable? And ultimately: How can we hand on the farm in a way our children's children will thank us for? All important questions.
Money – the ultimate avoidance
Our societal narrative is all about money. Money is spun into existence as debt, at a keystroke. Someone has to 'repay' that debt, by doing something in the future. In paddock terms, that is betting on next season's grass. Interest-charging, investment expectations and (arguably) profit, are bets on there being even more grass tomorrow than today. If the price of increasingly-scarce grass goes up, but the bets are borrowed against the assumption that there'll be ever-more grass, what are the betting-chips 'worth'? They can, after all, only be cashed-in for future grass. Yet endless financial growth is our Holy Grail, it's priests faithfully believed. Go figure.
Why does journalism give such a good impression of dogged avoidance?
Possible reasons include fear, denial, belief, conditioning, vested -interest and, commercial pressure and –  less likely – cranial incapacity. Commercial pressure (advertising support, circulation) will always be at loggerheads with disproof of growth-potential – a permanent problem for truth-seeking journalism from here on. But belief is perhaps the biggest is impediment to dispassionate investigation. We need look no further that the once-predominant European belief (Christianity) to see the ructions every time an advancement in truth-investigation (Galileo, Lyell, Darwin, Einstein) invalidates dogma. The current dogma is endless growth on a finite planet – it was only a matter of time…….
Through a glass, darkly….
As an example of a truth-investigating journalist frustrated by his dogma-steeped, belief-clinging, small-scoping contemporaries, Douglas Reed's 'Insanity Fair' (Jonathan Cape, 1938) should be compulsory reading for budding scribes.
In terms of New Zealanders and the paddock problem, Sir Edmund Hillary edited 'Ecology 2000' in 1984 and Jeanette Fitzsimmons hatched 'The Economy of Enough' in 2013. Internationally, Meadows et al, Catton, Diamond, Tainter, Heinberg, Kunstler and Emmott are all accessible. The writing is on the wall for those who bother/choose to become informed.
Two recent NZ books highlight both the problem, and the problems we encounter trying to scope the problem. To date, the Colin James offering is the best (Unquiet Time/Fraser books; the other is The Big Questions/Penguin, comparison is well worthwhile). That book is the reason James tops my ratings, it would put him there even without his back story. A coherent, full-scope questioning of everything, it should be compulsory reading for politicians and academics as well as journalists. It has set the bar, while acknowledging that it needs to go higher. We owe him.
And when someone like Hill interviews someone like Farage, we need to keep the paddock permanently in mind. We need, for instance, to compare the present containment/repression of six million Palestinians, with conditions in the Warsaw ghetto – and to do so without prejudice aforethought. Pasture access is the common denominator. Pasture access is the theme for our new narrative, indeed if we'd been keeping an honest diary, it always was. Plenty of journalistic scope there, plenty for everybody. Do us a favour though, eh? Ask the big questions, write something our grandchildren will want to read, and stamp the current issue 'Withdrawn'.