Motu researchers on predicting obesity rates from space, reinventing cities, genes associated with education, and the Ig Nobel Prizes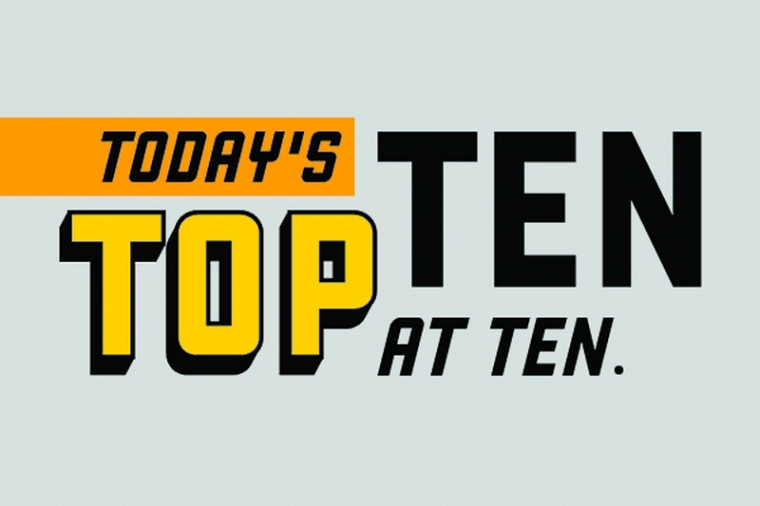 This weekend Top 10 comes from Ben Davies, Sophie Hale, Dominic White, and Kate Preston of economic research institute Motu.
As always, we welcome your additions in the comments below or via email to david.chaston@interest.co.nz.
We are always keen to find new Top 10 contributors so if you're interested in contributing, contact gareth.vaughan@interest.co.nz.

1. Charting influence.
The unexpected success of college dropouts---think Bill Gates, Steve Jobs, or Mark Zuckerberg---within the technology sector highlights a potential chasm between universities and innovation. This analysis at Nature explores the link between academic and industrial science through patent citations to academic literature. The authors rank institutions and journals by the frequency at which their publications are cited within patent applications as a means of measuring the influence of such publications on inventions. The data's provided through Lens.org, an open database linking patent documents and academic articles.
2. Identifying big problems – estimating neighbourhood obesity rates from space.
Researchers used 150,000 Google Maps satellite images and convolutional neural networks (CNNs) to extract information about neighbourhood physical characteristics (e.g., the presence of parks, highways, footpaths and housing types). They built a model that assessed the association between these characteristics (i.e., the built environment) and obesity prevalence. Interestingly, the model predicts obesity rates better with satellite data than with separately available data such as the number of gyms and restaurants in an area. This has useful applications for public health and community planning efforts, enabling targeted neighbourhood-level interventions to improve health outcomes.
3. Can the city of pizza reinvent itself as a tech capital?
Apple and Cisco recently set up academies in Naples, the reasons and potential benefits of which are explored in this BBC article. Naples is a city attempting to reinvent itself as a hub for technology, and stop the flow of human capital to Italy's more Northern cities and abroad. Even though the jobless rate was 22.2% in the first quarter of 2018, there appears to be an increase in Neapolitan tech firms such as Buzzoole and Evja.
In 2015, Apple opened an academy in Naples in conjunction with the University of Naples Federico II, where students spend a year training to be coders, developers, app creators, and start-up entrepreneurs. Earlier this year, Cisco also opened a networking academy in Naples. Even with these moves from large tech companies in the region, it struggles to secure consistent investment which continues to be focussed in northern Italy.
It appears there isn't the same excitement in the Naples tech scene compared to other European hubs like Berlin and the private money won't come until Naples has established itself. This is partly due to poorly delivered public investment in the region. Despite this, Buzzoole and Evja maintain that the returns to investment are greater in Naples than elsewhere.
4. Why do economists tend to have more public prominence and policy influence than sociologists?
The author of this opinion piece explains that economics journalists like himself are hungry for papers from sociology, but that it is much harder to get their hands on work by sociologists than work by economists. In particular, he claims that sociologists don't let out early drafts of their papers as freely as economists do. This implies that perspectives from sociology are often neglected in public discourse.
5. An enormous study of the genes related to staying in school.
A large team of researchers recently conducted a multifactor analysis of educational attainment using genetic data on over a million Europeans. Their model explains about 11% of the population-wide variation in years of schooling. (By contrast, Komarraju et al. (2011) find that the "Big Five" personality traits explain about 14% of the variance of college GPAs.) While the model lacks predictive power due to genetic variation at the individual level, the study offers hope of controlling for variation at the group level when performing other analyses intended to inform education policy.
6. Te reo Māori in Parliament.
How much is te reo Māori spoken in parliament? Interns from last summer at Te Pūnaha Matatini tell us that up until the 1980s, the share of speech in the New Zealand parliament spoken in Māori was less than 0.1%. Since then, the use of the language in parliament has grown dramatically, reaching 1 to 2% in recent years.
7. Giving environmental water to drought-stricken farmers sounds straightforward, but it's a bad idea.
As the drought in Australia continues to put strain on the surrounding environment and communities, the deputy prime minister has suggested that the government would look at changing the law to allow water to be taken from the environment and given to farmers struggling with the drought. This article by The Conversation breaks down why this is not such a good idea.
In order for ecosystems in Australia to remain sustainable, they need to have water in dry and wet periods to maintain basic ecosystem functions. The intervention could also potentially harm farmers. By changing the way water is distributed, it will undermine the water rights that underpin the water market. The drought in New South Wales is not an emergency under the current plan for the Murray-Darling Basin and the situation can be managed using the existing tools, which include providing direct financial support to farming communities and buying water on the water market.
The water in this region has been invested in heavily in the past decade, and if the levels in the Murray-Darling Basin become too low then the water can become toxic, and prone to algal blooms and salinity. While the drought in Australia is bad, in years to come it could be much worse if the government uses up the limited water currently available for the environment.
8. The good and bad of data science for development.
Data science holds plenty of opportunity to assist international development. Data on mobile phone usage is being used to identify those who should qualify for loans; to highlight populations in the greatest need of humanitarian aid; and to observe where people relocate following natural disasters. But, do digital loans actually help those who receive them, or do they further trap them in poverty? Do the models that claim to identify those in need generalise across different settings, and will they withstand changes over time? What behaviour is incentivised by targeting individuals that meet certain criteria? And who is missing from the data? Joshua Blumenstock walks us through the risks involved with data-driven international development.
9. The long-run effects of cash transfers.
A recent study suggests cash transfers help speed up the escape from poverty, but make little difference in the long run. A transfer was offered to groups of young people in northern Uganda, to fund their learning a skilled trade so that they could become craftsmen. After four years, those who received the cash earned more, had more business assets, and worked more hours than the control group.
After nine years, however, there was no statistically significant difference between those who had received the intervention and those who had not. As the author notes, there are optimistic and pessimistic interpretations of this. On the bright side, the treated group, having earned more for at least some years, had more assets than the control group after nine years.
10. The most imaginative and thought-provoking scientific research of 2018.
Every year, the Ig Nobel Prize is awarded to celebrate unusual achievements in scientific research. Prizes were awarded last week, and findings included: riding a rollercoaster can help people pass kidney stones; chimps imitate humans about as often, and about as well, as we do them; human spit is an effective cleaning agent; and wine aficionados can identify a fly in a glass of wine by smell alone.