PwC's Geoff Cooper says China has grabbed the attention of late and is a risk, but the Eurozone might be a larger threat to global financial stability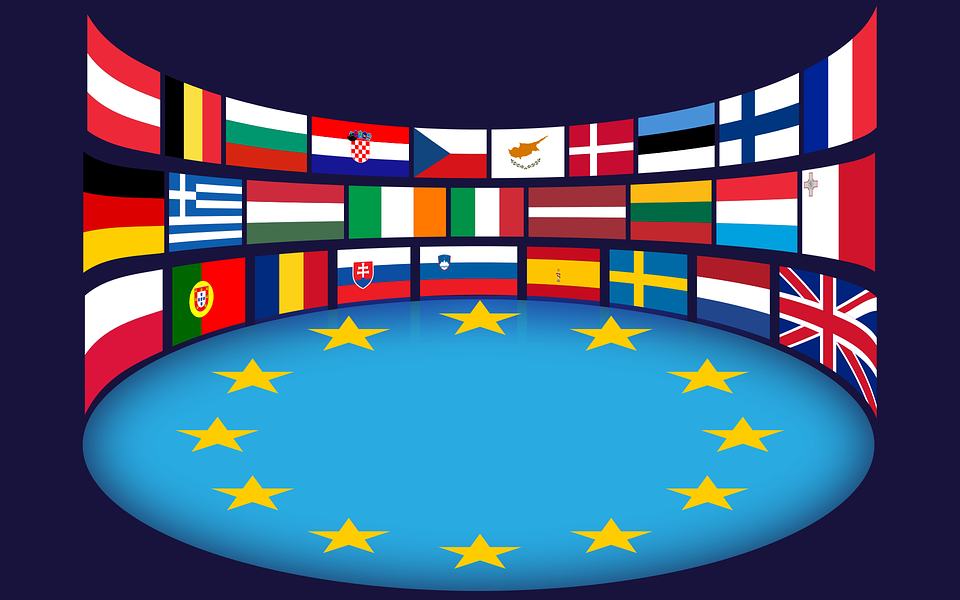 By Geoff Cooper*
China's slowdown has rightly drawn the attention of commentators and business leaders over the last few weeks.
It's easy to see why.
In the aftermath of the global financial crisis, China's credit has surged (Figure 1). And while it showed signs of slowing earlier in the year, it is picking up again.
The bubble could yet burst. But China has tools to manage a downturn.
Financial conditions can be eased, falling exchange rates can support exporters and there is room for fiscal stimulus and domestic demand to pick up the slack.
Strong fundamentals, including a young population and continued urbanisation will support long term growth.
Trouble out West
However, the larger risk lies further West.
Almost a decade after the Eurocrisis emerged, pockets of Europe remain in bad shape.
The epicentre is Italy.
GDP per capita of the world's ninth largest economy is now 9% lower than pre crisis levels. One in ten are unemployed; youth unemployment is three times that level. After much fanfare from a small economic bounce in 2017, growth slid to less than one percent in 2018. Forecasters expect the trend to continue.
There are several reasons why Italy has been in the doldrums for so long. Productivity has stalled, its legislative system is in gridlock, population growth is negative and it has long spent more than it earns.
The consequences are felt most acutely in its fragile banking sector, where various forms of balance sheet jujitsu have kept doors from closing. Italy's banking sector remains clogged by bad loans – some NZ$360 billion in total. Under the heavy weight of such dismal asset quality, some banks haven't made a profit in years.
Unicredit, Italy's largest bank and a designated globally systemic important bank (GSIB), has lost over 90% of its share value since 2009; Monte Dei Paschi, Italy's third largest bank, is now majority owned by the government.
Problems in the banking sector could easily spread to the sovereign or vice versa, with Italian banks continuing to hold large quantities of government debt. The sovereign-bank nexus that was the undoing of so many European countries just a decade ago, remains unresolved in Italy.       
If global events throw Italy into a tailspin, there would be no easy way out.
Debt noose
Public debt is 132% of GDP, a tight noose on any government stimulus (by comparison New Zealand is 21%).
The government bond rate has doubled in recent times (Figure 2), as redenomination risk starts to dominate and foreign investors pull their cash.
Lending money to an Italian government managing a deeply troubled economy, compounded by an unprofitable banking sector, is asking a lot of private markets.
Rome can't rely on European support either, because the Germans can't stomach bailing out supposedly profligate Italians. And while euro advocates frequently point to internal devaluation (a pseudonym for lowering wages) as one way out, it didn't work well in Greece, so why would Italy be any different?
The problems are further amplified by the Euro – a common currency adopted by 19 countries in 1999.
Interest rates too high
Since Italian inflation has tracked well below the Eurozone average for most of the last two years, the real interest rate (the rate adjusted for inflation) for many Italian borrowers is above 2% - much too high for a country teetering on the edge.
Faced with deteriorating economic conditions, Italy won't be able to ease its own monetary policy or manufacture a depreciation to support trade. The euro is too strong for Italian exporters.
If Italy was to slip into recession, it could overwhelm Europe's defences.
Backed into a corner, Europe might be tempted to impose a program of fiscal austerity, as it did for Greece. But Italy is 10 times larger and far more complex. And such a plan would carry huge risk.
Euro scepticism
The Italian electorate is already highly sceptical of Europe. Of all nationalities in the EU, Italians are least likely to think they have benefited from membership – a belief that has spurred support for the anti-euro Five Star Movement party. To a large extent, it was the Greeks that prevented Grexit; Italians might not be so forthcoming.
Problems in Italy could easily spill over with regional or global ramifications. It's true that New Zealand weathered the last eurocrisis ok. But a slowing of Europe and China at the same time might pose a different challenge. Add to that jittery markets in the US, negative growth numbers in Germany and Japan, Brexit, and the threat of an American trade war and the south pacific could get choppy in 2019.  
---
*Geoff Cooper is Chief Economist, PwC and formerly worked on the China and Europe desks at the United States Federal Reserve.