Gareth Vaughan on the NZ links to major international money laundering scandals, Iceland's GFC bounce back, reversing China's one child policy & the phenomenon of Alexandria Ocasio-Cortez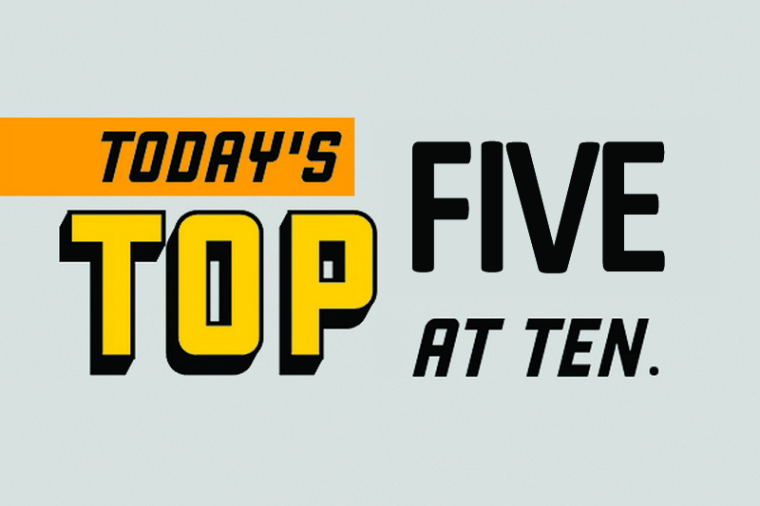 This Top 5, comes from interest.co.nz's own Gareth Vaughan. Note, Top 5 has replaced our previous Top 10 column.
As always, we welcome your additions in the comments below or via email to david.chaston@interest.co.nz.
We are always keen to find new Top 5 contributors so if you're interested in contributing, contact gareth.vaughan@interest.co.nz.
1) Another major international money laundering scandal breaks and once again there's a New Zealand link.
The Organized Crime and Corruption Reporting Project (OCCRP) has this week unveiled what it's calling the Troika Laundromat. The OCCRP, which has a strong track record of unearthing major money laundering scandals involving Russia and its neighbours, says the mastermind behind this latest one was Troika Dialog, once Russia's largest private investment bank.
The scheme was discovered in a large set of banking transactions and other documents obtained by OCCRP and the Lithuanian news site 15min.lt. The data, which was compiled from multiple sources, represents one of the largest releases of banking information ever, involving more than $470 billion sent in 1.3 million leaked transactions from 233,000 companies.

The main purpose of the system we've named the Troika Laundromat was to channel billions of dollars out of Russia. But it was much more than a money laundering system: The Laundromat allowed Russian oligarchs and politicians to secretly acquire shares in state-owned companies, to buy real estate both in Russia and abroad, to purchase luxury yachts, to hire music superstars for private parties, to pay medical bills, and much more.

To protect themselves, the wealthy people behind this system used the identities of poor people as unwitting signatories in the secretive offshore companies that ran the system.
Regular interest.co.nz readers may remember that back in 2017, when the OCCRP unveiled the US$2.9 billion international money laundering operation known as the Azerbaijani Laundromat, a series of New Zealand companies were up to their necks in it.
Well surprise, surprise. Early coverage of the Troika Laundromat shows the involvement of another NZ company, Lankon Ltd, as reported by Denmark's Berlingske. Lankon is a NZ company created by the infamous Taylor family. NZ Police have received more than 350 criminal investigation enquiries about NZ companies the Taylors established. Note the paragraphs below are translated from Danish.
One example is transfers to Nordea customer Lankon Limited from Delico Corporation. The company, based in Azerbaijan's capital Baku, transferred from its account to the Lithuanian bank Ukio Bankas $ 19.7 million. NOK to an account in Nordea's Vesterport department belonging to the company Lankon Limited. The total of 40 transfers takes place in the period February 2008 to May 2011, and in all cases the reason for the payment is stated as "for equipment".

Lankon Limited had an address in New Zealand and the associated director was Nesita Manceau through Vicam (Auckland) Limited. Nesita Manceau lived on the island and the Vanuatu tax haven, but has since moved back to his home country, the Philippines. Despite her "profession" as a housewife, she has been deployed as director in more than 400 companies from 2007 to 2011.

When Nordea entered Lankon as a customer in Copenhagen, the bank should have seen many red flags , stresses Graham Barrow.

»Why should a New Zealand company with a Filipino housekeeper as director open an account with a bank in Copenhagen? Why? And then: Why should the company receive over $ 19.3 million in more than three years? kroner from a company based in Baku in Azerbaijan via a Lithuanian bank? At what level does it make any sense? It just doesn't. And Nordea should have discovered it, "he says.
Nesita Manceau was Taylor family patriarch Geoffrey's housekeeper in Vanuatu.
UPDATE: An OCCRP story out overnight in the Troika Laundromat series features another NZ company, Vantrel Invest Ltd.
Over two months near the beginning of 2008, Rebasso wired $68.3 million in 106 individual transfers to a bank account owned by Vantrel Invest Ltd., a New Zealand–registered shelf company.

Vantrel doesn't appear to be a Troika Laundromat company; rather it is an intermediary that sent millions on to the Laundromat. (Vantrel's bank account was held at Ukio Bankas, where many Laundromat companies held their accounts.) Documents related to the transactions said they were to buy mobile phones, though this explanation is almost certainly another fiction.
2) Dark Money. 
On the subject of money laundering I recommend 'The Dark Money Files' podcast series. It features Graham Barrow who is quoted in the Berlingske article above. In the tweet below Barrow is referring to Megacom Transit Ltd.
As previously reported by interest.co.nz, Megacom was a client of Danske Bank, the Danish bank at the centre of a €200 billion money laundering scandal. Megacom also featured in the fraud perpetrated against Bill Browder's Hermitage Capital Management and the Russian taxpayer, that resulted in the Magnitsky Act, - named after Browder's lawyer Sergei Magnitsky who died in Russian custody in 2009. And Megacom featured in this NZ Herald story.
Ray: So this brand new company is registered in NZ, operates in Russia, has two Latvian directors, four layers of ownership and appears to be owned by a Latvian resident in New Zealand. And it's opened an account in Estonia

Graham: Yes

Ray: Why?

https://t.co/h2LquOYgKM

— Graham Barrow (@greybrow53) March 3, 2019
3) Iceland's GFC bounce back continues.
Remember how hard Iceland was hit by the Global Financial Crisis? The country's three biggest banks - Glitnir, Landsbanki and Kaupthing - all collapsed having amassed assets 10 times the size of Iceland's annual GDP. Iceland has bounced back strongly and its government is now looking to establish a sovereign wealth fund worth about 300 billion kronur, or US$2.5 billion, which is equivalent to about US$7,000 per Icelander.
It's a testament to Iceland's success -- and hard work -- in steering its way out of the financial ruin that hit in 2008. Largely out of necessity, politicians unveiled a string of policies that were as controversial as they were successful, including trapping foreign investors, nationalizing banks and writing off consumer debt. The nation was also blessed with a boom in tourism, bringing a rare surplus in its accounts with the rest of the world.

"The upswing of the past years is unique in the history of the country," said Gylfi Zoega, a professor at the University of Iceland and a member of the Icelandic central bank's monetary policy committee. "Usually an upswing has been driven by foreign demand and ended in a currency crisis, but now it's export driven and there has been a lot of domestic savings."

The fund will -- on top of Iceland's already sizable currency reserves -- provide a buffer to protect the small North Atlantic island against major unforeseen events. To avoid overheating the local economy, it will invest abroad, snapping up stocks, bonds and even private equity.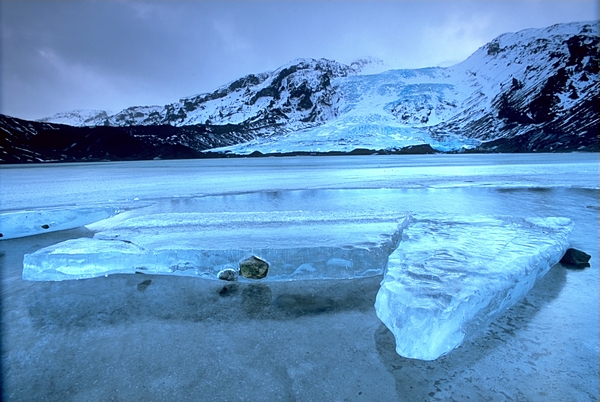 4) China's one child policy problems.
This effort by the Chinese government is one of many fascinating issues to watch in China. I have to admit though that I've been rather sceptical of the one child policy for some time. This is because of what a friend of mine, who lived in China, told me several years ago. He said he befriended a neighbour who was his family's second child. Officially this guy didn't exist, and could never get things such as a passport. But in reality he very much did exist, and according to my friend there were millions more like him in China.
Faced with a population that is shrinking and ageing, Chinese policymakers are attempting to engineer a baby boom after more than three decades of a Malthusian family planning regime better-known as the one-child policy. Central policy planners have loosened restrictions on family sizes, and now all married couples can have two children. There is talk of the limits being dropped altogether, and amid aggressive propaganda drives, local officials are experimenting with subsidies and incentives for parents.

But these efforts appear to be too little too late. Birthrates have fallen and are likely to continue to drop as parents like Xu decide against having more children. More young women are pushing back against state propaganda and family pressure, while improving education standards and income levels have delayed marriage and childbirth. Moreover, decades of the one-child policy have made single-child households the norm, experts say.
And;
Demographers warn that China's population will begin to shrink in the next decade, potentially derailing the world's second-largest economy, with a far-reaching global impact. China's birthrate last year was at its lowest since the founding of the People's Republic in 1949, with 15.23 million births, dramatically lower than the 21-23 million officials had expected.

By 2050 as much as a third of the country's population will be made up of people over the age of 60, putting severe strain on state services and the children who bear the brunt of caring for elderly relatives.
5) Alexandria Ocasio-Cortez takes US politics by storm. 
Alexandria Ocasio-Cortez, the first term Democrat congresswoman from New York, is making waves in US politics. Whether it be through the Green New Deal, promoting Medicare for all, a 70% tax rate on income above $10 million, a guaranteed living wage or attacking campaign finance laws, AOC - as she is known - has quickly developed a high profile.
At just 29, and with a background in bar-tending and waitressing, she cuts a very different figure to senior, elderly Democrats such as Nancy Pelosi, Elizabeth Warren and "grumpy grandpa" Bernie Sanders. Ocasio-Cortez, a Democratic Socialist, has shown herself to be a social media star. But she's revealing some substance as well. Witness her slick performance questioning President Trump's former lawyer Michael Cohen at the House Oversight Committee last week.
It's clearly too soon for Ocasio-Cortez to run for President, and being under 35 she's too young to anyway. However who she endorses in 2020 could be influential, especially among young people. 
Ocasio-Cortez comes from a generation who don't recall the Cold War, and thus don't see "socialism" as a dirty word as it has tendered to be treated in US politics. Trump, who is from the Cold War generation, is unsurprisingly making much of "socialist" Democrats.
With the likes of Ocasio-Cortez and Sanders on the Democrat side, and crony capitalist Trump having lurched the Republicans well to the right, the options for American voters next year may be starkly different, which hasn't always been the case. Meanwhile, this quote from a New Yorker article demonstrates that when it comes to Trump, Ocasio-Cortez has a refreshing attitude to his extreme narcissism.
Ocasio-Cortez says that she has tried to keep her focus partly by avoiding watching Trump on television: "He relies and thrives on attention, and so the less attention he's given, even if it's just one set of eyeballs, the weaker he is." 
Certainly one to watch on the left of US politics.
Thanks!

Bartending + waitressing (especially in NYC) means you talk to 1000s of people over the years. Forces you to get great at reading people + hones a razor-sharp BS detector.

Just goes to show that what some consider to be "unskilled labor" can actually be anything but :) https://t.co/pcVKe5XKdm

— Alexandria Ocasio-Cortez (@AOC) February 28, 2019
 Cartoon below by Matt Wuerker of Politico.