Terry Baucher details the rising concerns about how the IRD is handling the tax refund load, concerns about the IRDs approach to incorrect PIRs, and their renewed focus on FBT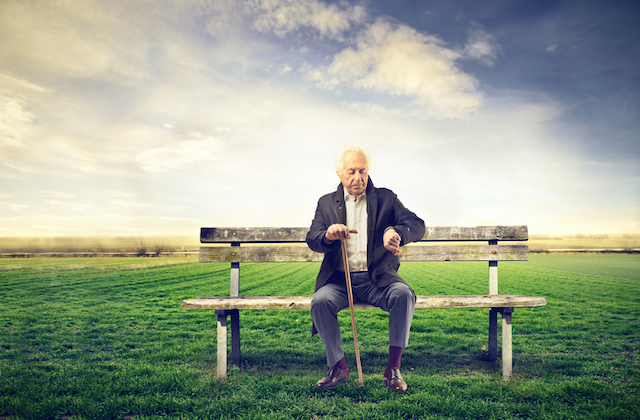 This week:
Where my refund?
More about PIEs; and
What's FBT?
Pressure seems to be building on the Inland Revenue over the rollout of its new business transformation. Increasingly, we're seeing – through other colleagues and in the press – questions about where exactly Inland Revenue is on refunds.
People are saying, "Where's my refund? It's been six weeks now – ten weeks since the end of 2018/19 tax year."
Inland Revenue issued an update on the 24th of May, telling us all how its first week of the rollout had done. During that week, it had issued 247,349 assessments of which 178,457 were refunds totalling $83.3m; 29,080 received assessments to pay for approximately $10.4m; and another 39,842 taxpayers had been told they've already paid the right amount of tax throughout the year or had a small debt written off.
That's the start. Since then, we've heard nothing more about how the process has been going on. Colleagues and fellow tax agents continue to experience issues around processing and delays, and we still have this issue of what's going on with clients being directly contacted by Inland Revenue instead of through ourselves.  That's causing confusion because, as you can imagine, client receives a letter and then rings us saying, "What's going on here? By the way, aren't you meant to be getting all the correspondence?"
A lot of this has been passed off as isolated instances, but there's rather too many of those to be purely described as coincidental which leads us on to the second point – the question of PIEs and portfolio investment entity and prescribed investor rates.
You may recall last week, Inland Revenue said that 450,000 taxpayers from year ended March 2019 had applied an incorrect prescribed investor rate. That meant that they had underpaid their tax. Now, coincidentally, this came up questioning by the Finance and Expenditure Select Committee in Parliament this week on Wednesday, the 12th of June.  You can watch the video here.
Incidentally, during that questioning, Andrew Bayly MP raised some very pertinent questions about what was going on with Inland Revenue writing directly to taxpayers instead of to their agent. What's interesting is other MPs alongside Andrew raised this question of what's going on with this PIE potential underpayment?
The Commissioner said something that is causing quite a bit of consternation in the tax community. Firstly, she explained that this was probably a legacy issue, that the prescribed investor rate system had been set up under the old system and it hadn't been very easy to manage that. That was question one which raised some eyebrows.
The second comment then said, "We are dealing with this on a prospective basis. We're going to deal with 2019 and then fix it all going forward. We are not going to go back and look at prior years." It's that comment that has really raised eyebrows in the community because, typically, Inland Revenue can go back four years. This is what we call the time-bar rule.
Basically, this means that the tax years ended 31 March 2015, 2016, 2017, and 2018 are all what we call open years. Typically, in an investigation by Inland Revenue, they will look at those years. Also, when we are preparing voluntary disclosures, we make disclosures for those open years.
And so, the Commissioner commented that they're not going to look at it unless there's clear fraud or outright evasion, i.e. someone perhaps has quite clearly deliberately taken or used the wrong prescribed investor rate – say, someone earning well into six figures doing so. Other than that, Inland Revenue is just going to say, "Naughty! Fix 2019. Pay up for 2019 and we'll ignore everything else."
The ripple effect of that though is something that concerns us as tax agents because what do we do when we uncover situations like this? Do we just simply say, "Okay, just file correctly for 2019 and no problem"?
That's definitely a great result for taxpayers, but in the wider sense of preserving the integrity of the tax system, maybe not. Anyway, that is one that I think is going to see more and more questioning coming on to the Commissioner because the other point that has come up is, "Well, wait a minute. Are you saying you couldn't have done any sort of investigation work beforehand?" Most of us that work in the tax community are saying, "No, we know you can do that because you've been doing that before."
I had an inquiry where the taxpayer was picked up because he had been using the wrong resident withholding tax rate and that went back four years.
The Commissioner seems to have tried to slide around the issue of what exactly the Inland Revenue has been doing as to allow the situation to develop with 450,000 taxpayers suddenly are now being told after several years – maybe ten years or more – that they've got the wrong prescribed investor rate.
What about PIEs?
What I'd suggest is watch this space, but it also picks up something that the Tax Working Group has recommended. Recommendation 44 of the TWG was to have a look at the prescribed investor rates and try to simplify all this matter. There were proposals to reduce the amount of the tax rate on PIEs because (1) taxation makes a big difference to investment returns and (2) it is complicated.
I understand Australia has a flat 15 percent applied to all its superannuation scheme that are taxed. Around the world, in other jurisdictions – for example, America and Britain – investments into retirement savings are untaxed. New Zealand was a little bit of an outlier – or is an outlier – in deciding to tax retirement savings and not giving any form of tax relief on contributions to pension schemes.
It's one reason that, in my view – and Deborah Russell and I elaborated at length on this in our book, Tax and Fairness – as to why, from 1989 onwards, you can quite clearly see a huge diversion of potential savings into the housing market because the housing market returns and residential investment property returns where the capital gains are not being taxed whereas at that time gains in the superannuation schemes were being taxed – not hard to see the change in investment.
Tax drives people's behaviours. It's a basic truism of tax. It drives investor and taxpayer behaviour. We can see that it's quite clear that taxpayers diverting their savings into what they saw as more preferable investments that also have returned very well.
By the by, the recent budget projected that house prices would rise another 20 percent over the next four years. To put that in context, that represents perhaps $200 bln of what is going to be largely untaxed capital gain representing a further distortion in the market.
Those of you who may have seen my article on the demographics of tax will note that I have said at some point that there's a demographic crunch coming as older taxpayers exit their prime taxpaying years and enter onto superannuation and somehow that's going to be starting to lead to deficits based on current projections. The Tax Working Group had covered all of this.
One of the things that's frustrating when looking back at the Tax Working Group is that the noise around capital gains tax drowned out a lot of serious analysis and good work by the Tax Working Group on issues which will be coming down the pipeline very quickly towards us.
Finally, what is FBT?
FBT stands for fringe benefit tax.
Now, fringe benefit tax is paid by companies on fringe benefits provided to employees. The most common ones are cars and vehicles. There are a few exemptions around this. One that seems to be touted and that may well be exploited is work-related vehicles, and that has been suggested as to one reason why twin cab utes are now very popular as it's not clear if they are subject to FBT because they qualify for the work-related vehicle exemption from the FBT.
There's something here that I think people probably should be mindful of. The IRD are in discussions with accounting bodies and it is always looking at where there may be strains emerging in the system. My understanding is that fringe benefit tax is coming up on its radar. Here is perhaps why.
In the year to June 2011, $457 mln of FBT was collected. In the year to June 2018, that had risen by +18.6 percent to $542 mln. By comparison, the amount of pay as you earn paid in the June 2011 year was $20.7 bln, and the June 2018 year it had risen by +47 percent to $30.5 bln.
Now, FBT and PAYE receipts will not rise in lockstep together, but the discrepancy between the increase points to potential undercompliance or noncompliance. FBT is not a particularly popular tax. It was introduced in the 1980's – more as a mechanism to dealing when tax rates were much higher – 66 percent, so providing some of a person's remuneration in non-cash forms was a more tax-efficient way of getting around high personal income tax rates.
It was always designed more to stop things happening, but there would seem to me, when you see and hear what's going on in the talk about twin cab utes that it's got out of hand.  Apparently, a declaration at a conference was made to the Minister of Revenue. "Welcome to the South Island where we don't pay FBT." I'm not sure that was a very smart comment to make to a Minister of Revenue, and I have a feeling that whoever made that comment may regret being so flippant because Inland Revenue has, as I understand, FBT on its radar.
We'll keep you abreast of any developments in that field, but that's it for The Week in Tax.
---
This article is a transcript of the June 14 edition of The Week In Tax, a podcast by Terry Baucher. This transcript is here with permission. You can also listen below.