Terry Baucher updates us on the latest in tax law, the new business-use claim rates, the PIR fix, and the odd and unequal world of international data sharing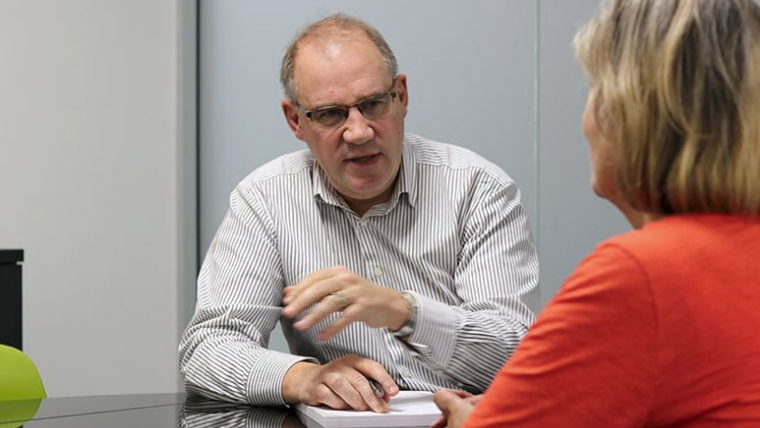 This week the loss ring fencing bill becomes law, Inland Revenue announces the annual rates for motor vehicles and business use of offices together with a sort of fix for the prescribed investor rate issue and the scale of the Organization of Economic Cooperation and Development's Automatic Exchange of Information initiative is revealed.
New tax laws in place
The Taxation (Annual Rates for 2019/2020 GST Offshore Supplier Registration and Remedial Matters) Act has now received the Royal assent. This is the legislation which enables the collection of GST and low value imported goods. This will start from 1st of December this year.
It also includes the highly unpopular and very controversial loss ring fencing rules, which will take effect from the start of the 2019-20 tax year. That's normally 1st of April for most people but considerably could be as earlier as 2nd of October 2018 for others.
As I've said previously, the measure is not terribly popular. It means as of now losses from residential property investment, can no longer be offset against other income. Instead they must be carried forward and offset against future income. In some cases, they may be offset against gains realized from bright-line test gains.
This may force some change in behaviours from investors. Some of whom may find that without the tax breaks coming through owning a house, or an investment property, is actually no longer financially manageable. I mean, there was a whole business model built around this 10 years ago. The Bluechip business model relied on tax payers getting the tax refunds to have the cashflow to be able to afford interest, rates and the running costs of the property. They were, in effect, banking on capital gains to have a reasonable investment return.
All that's gone now. We may see some movement in the housing market as a result of it. I think the Inland Revenue will gather another $190 to 200 million a year as a result but it's terribly unpopular. But it's law, and we just have to suck it up, and move on.
Also dropped into the bill at the last minute was a measure for requiring most buyers and sellers of property to provide Land Information New Zealand with their IRD number. Now this is a compliance measure because it appears there may be some un-significant under-compliance going on in relation to reporting of sales of property, which may be subject to bright-line test.
The Herald had a story earlier this week on this matter. It reported maybe a third to two-thirds of properties weren't properly compliant. Inland Revenue will be given resources for this.
Watch this space. Historically, after a tax which has decided to turn down capital gains tax as this one, the most recent one, has. The pattern is for the rules around the taxation of capital gains, and in particular land transactions, to be tightened either through legislation, such as in 2015 with the introduction of the bright-line test or with bigger enforcement from Inland Revenue.
Business use claim for private cars and home offices
Speaking of Inland Revenue, it released the kilometre rates for business use of motor vehicles, which are applicable for the 2018-19 year. Bit late you might say but that's the Revenue. Basically, the vehicles that are used for business use if it's a petrol or diesel vehicle you can claim up to 79 cents per kilometre for the first 14,000 kilometres and then 30 cents thereafter. A petrol/hybrid it drops to 19 cents after the first 14,000 and for electric vehicles it's 9 cents.
In a related measure, which is actually Section DB 18AA of the Income Tax Act 2007 there is a square metre rate has been announced each year by Inland Revenue. This year it is $41.70 per square metre for the business use portion of a building. I think that's actually quite a useful measure here. I think it will give us some specific guidance into what rate Inland Revenue thinks is acceptable.
My view is actually that Inland Revenue could do a lot more work in this space to bring in standardised deductions for micro-businesses, i.e. businesses that are below the GST threshold or maybe below $100,000 of gross income. Where you can say, "Look you can either file a return, and claim all your expenses, and properly calculate it or you can take set deductions based on your business which we calculate." That's a simplification measure I think could actually play out. Yes, there's people who might rort it but that's always a risk. But I think you might find making it easier may broaden the net.
Fixing the PIR 'debacle'
The last couple of weeks, as it's emerged, we've talked about the prescribed investor rate and the absolute debacle that one and a half million people, nearly half those who hold KiwiSaver accounts have got the wrong prescribed investor rate. This week a bill has been introduced to try and correct that. It doesn't deal with the inequity that if you pay too much you get a refund but what it will enable Inland Revenue to is, as of 1st of April next year, it will be able to notify a KiwiSaver provider that the prescribed investor rate is incorrect and it should be changed.
In any case Inland Revenue has said that from mid-July it's going to be contacting people who are on the wrong rate and make changes accordingly. It's a useful interim measure. If Inland Revenue's talk about how valuable its systems are and how much more data it's able to gather under its new system then over time the issue should be largely resolved for most people but there is still this issue of an inequity that you pay too little you get taxed on it, you pay too much you don't get a refund. Really a "Head's I win, tail's you lose" approach from Inland Revenue and government. That will require a legislative fix which is going to be a couple years away at best.
International data sharing
Finally, 30th of June was the deadline for the Common Reporting Standards returns with Inland Revenue. Now these are the returns required under the OECD's automatic exchange of information a massive data sharing initiative between jurisdictions.
This week the OECD released some data around just how big that operation is. It noted that since 2018 more than 90 jurisdictions in participating in the CRS have now exchanged information on 47 million offshore accounts with a total value, and I hope you're sitting down here, of 4.9 trillion euros.
The OECD also revealed that information sharing has resulted in a collection of an extra 95 billion euros of tax, interest, and penalties for OECD and G20 countries over the last 10 years. Now that is a number that will only get bigger as more countries join and they start fine tuning the reporting because we're still getting a head our around what terminology is involved. The sheer amount of data that's being swapped, they've got to sift through and understand what's valuable, whether a person hasn't reported income and match it. Then find out where the shortfalls are.
But this is part of the new brave world of tax we live in. Pretty much anything that you put through your financial system will be reported back to your home jurisdiction. The big exception, and this is very ironical because this all stems from America, is that The United States is not part of the Common Reporting Standards.
Some people have pointed out that it, potentially, is now a haven for people to file ... To salt away funds they don't want their home jurisdiction to find out about. If that will change, when that will change, we don't know but there is ... It's a rather bitter irony that having foisted FATCA on the rest of the world the Americans have then said, "Ah well. Thank you for telling us and we can't be bothered telling you things."
In reality jurisdictions have got the right to share information or can ask If they've got a double tax agreement with the United States they can ask for information but that's a slower process and they have to be very, very specific about it.
---
This article is a transcript of the July 5 edition of The Week In Tax, a podcast by Terry Baucher. This transcript is here with permission. You can also listen below.