The Commerce Commission starts legal action against loans company Pretty Penny for alleged breaches of the CCCFA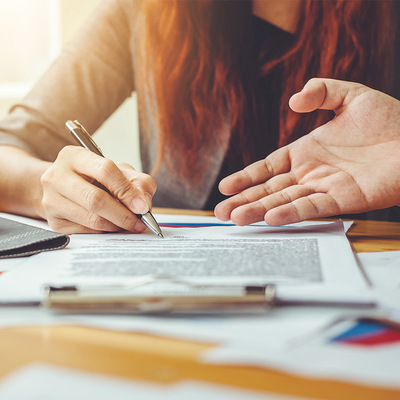 The Commerce Commission is taking legal action against Quadsaa Pty Ltd (trading as Pretty Penny and PPL) for allegedly breaching the Credit Contracts and Consumer Finance Act (CCCFA).
The commission says the proceedings relate to Pretty Penny's conduct between September 2016 and June 2017.
Pretty Penny offered loans of between $50 and $550 for terms of between 1 and 92 days with an annual interest rate of 365%, or 1% per day with interest compounded daily.
The commission alleges the company failed to exercise the care, diligence and skills required from a responsible lender under the CCCFA.
It also alleges Pretty Penny failed to enquire about the ability of borrowers' to repay their loans without substantial hardship, failed to exercise care and diligence in its advertising and failed to ensure its loans weren't oppressive, including the interest rates it charged.
The commission is seeking an injunction to preventing Pretty Penny from lending if it doesn't take specific steps to ensure it meets its legal obligations and pays compensation to the affected borrowers. 
It says it has received 76 complaints or enquiries about Pretty Penny since March 2017.
Under the CCCFA lenders must make reasonable enquiries, before entering into an agreement with a borrower,  to ensure that they are likely to be able to make repayments without suffering substantial hardship.
But the Commerce Commission has been calling for tougher penalties for lenders who fail to meet their obligations to their clients under the legislation. Currently under the law the court can only award compensation to the affected parties, but there are no pecuniary penalties for lenders who breach the CCCFA's Lender Responsibility Principles (LRPs).
The commission recently outlined its thoughts on the issue as part of a submission on the Government's proposed Credit Contracts Legislation Amendment Bill in June.
"The commission strongly supports the introduction of civil pecuniary penalties and statutory damages for breaches of the Lender Responsibility Principles (LRPs). The Commission considers that such penalties are necessary to incentivise compliance and deter breach and will lead to more effective enforcement of the LRPs.
"However, we recommend a full review of the penalty and remedial regime to ensure there is clarity and consistency in relation to penalties and remedies available for breaches of the Act."
The Government says the legislation is designed to crack down on predatory lending practices and follows a review of the consumer credit laws by the Ministry of Business, Innovation and Employment (MBIE), which released its findings in June last year.