New Zealand companies have been paying out big portions of their profits as dividends - but that's going to change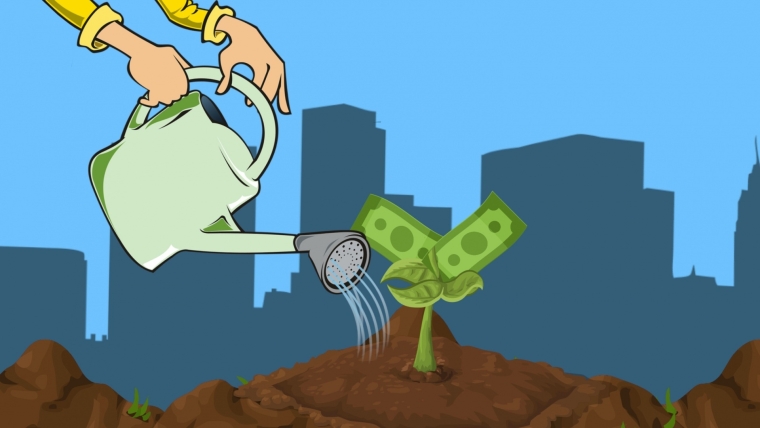 Well, it's been the great problem for a little while now.
How do you get anything like a decent return on a little nest egg you are stashing away in a time when 'conventional' investments such as bank term deposits are paying much less than they did?
Now the coronavirus has provided a two punch blow to even this poor state of affairs.
First, it's knocked the super low interest rates even lower as central banks around the globe struggle to pump liquidity and life into the financial system.
And second, it's got us all worried about job security and whether we'll even have a nest egg to be gathering interest.
At a time when money in the bank has been a safe but not spectacular source of earnings, shares have offered some great results in recent years, both in terms of capital growth and strong dividends. 
In fact as Forsyth Barr analysts Andy Bowley and Matthew Leach have highlighted in a recent report the dividend payout ratios for New Zealand companies - how much of the profit is paid to shareholders as dividends - have been getting right up there by international standards.
But the virus will have a say there too. In fact the analysts have titled their report: "The dividend hit has only just started".
"Over the past 10 years median pay-out ratios for the NZX50 have climbed from the low 70s [percent] to the low 80s," they say.
"We accept that compositional changes [in the NZX50 Index] have occurred but even taking into account new arrivals and share market departures, the same trend is visible. Pay-out ratios have increased -  but similar to what was observed through the GFC are now set to decline sharply." 
They've produced the below graphs, which show that NZ companies have indeed been paying out big portions of their profits relative to counterparts in other countries.

Bowley and Leach say the "host of dividend suspensions" recently seen from companies that reported results in February reflected cash preservation for companies exposed to Covid-19 and sets the scene for further suspensions over the next 12 months. 
They say the "politics of dividend distribution" will heavily influence how corporates navigate capital management decisions as a result of Covid-19. 
"In an environment where workers are being made redundant or being paid only a proportion of wages, where government's are providing wage subsidies, and where supplier contractual relief is happening, distributions to shareholders will need to be carefully considered by boards."
Consequently the analysts say that even as profits shrink, so will the portion of them being paid out as dividends be reduced.
"We expect pay-out ratios to fall from recent elevated levels. Investors will likely receive less income for the foreseeable future," they say.
They go on to say though that with lower bond rates and changes to bank funding requirements leading to still lower term deposit rates, dividends dividends that are paid will be highly valued by "yield thirsty investors".
"This theme is, therefore, supportive to those dividend payers with relative Covid-19 immunity — in particular, utilities (Contact, Genesis, Meridian, Mercury, Trustpower, Vector) and telcos (Chorus, Spark)." 
And as a parting shot the analysts say that companies that effectively balance the social good over shareholder distributions and profits will better navigate COVID-19 than those that don't.
"This may mean a greater impact than otherwise on near term profitability, but good corporate citizenship will likely have a longer lasting impact on labour productivity/retention, customer/brand loyalty and supplier relationships."