Thousands of kiwis get in on GameStop action, as Sharesies users alone make $20 million of trades in two weeks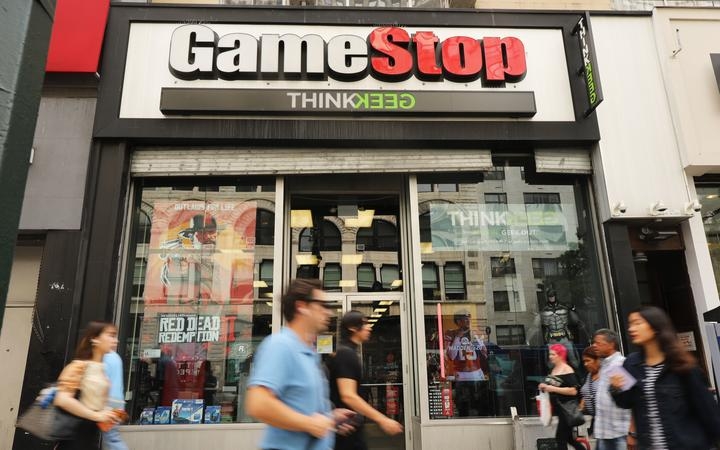 Thousands of New Zealanders are playing a minuscule role in the 'David and Goliath' GameStop movement.
Around 10% of all trades (by value) made via Sharesies over the past two weeks involve GameStop shares.
Sharesies co-founder Leighton Roberts told interest.co.nz around 9000 users of the share-trading platform made $20 million of trades over a fortnight, with activity spiking over the past two days.
He said the median value of a GameStop trade had been US$180.
Hatch general manager Kristen Lunman couldn't provide similar data but said about 2% of Hatch users own GameStop shares.
Retail share traders have swooped in to boost the price of GameStop shares in an effort to squeeze Wall Street hedge funds that were short selling shares in the video game retailer.
The movement, which is as political as it is financial, was roused on the online forum Reddit. It's been endorsed by the likes of Tesla CEO Elon Musk and former Democrat US presidential candidate, Senator Bernie Sanders.
Roberts and Lunman said they weren't restricting Sharesies and Hatch users from partaking in volatile share-trading as the US platform Robinhood controversially has.
Both were focused on providing users with educational material and leaving them to make their own decisions.
They said problems people have had making trades are a result of the brokerage infrastructure being overwhelmed.
"Generally, Sharesies won't stop you from placing orders for these volatile investments, but you should know that these orders might be delayed or rejected by the exchange," Sharesies said on its website.
"If your order is rejected, you'll be able to place a new order when the exchange accepts them again. There's no knowing when that order might be filled, or at what price.
"We believe that everyone should have access to investing."
Roberts said Sharesies was considering sending additional educational material to high-risk users who are losing a lot of money regularly.
Lunman said Hatch isn't set-up to cater to day traders.
"This [the GameStop movement] isn't something you want to be a part of. Don't do weird stuff," she said.
The Financial Markets Authority (FMA) said it was following the GameStop case "with interest, as many regulators no doubt are".
"We have welcomed the new wave of retail investors to the capital markets, however we have expressed our concerns about investors potentially spreading misinformation on social forums and following the herd into high-risk investments," the FMA said.
"Investors need to think carefully about their capacity for loss when considering high-risk investments, such as shares in an individual company, especially in volatile markets.
"We reminded investors in December that they need be aware of their obligations in relation to market manipulation, both information-based and trade-based. We have more information for investors about market manipulation on our website.
"We won't speculate on whether the GameStop scenario involves market manipulation."
Here's a Yahoo chart showing how the GameStop share price and share trading volumes have spiked on the New York Stock Exchange over the past month: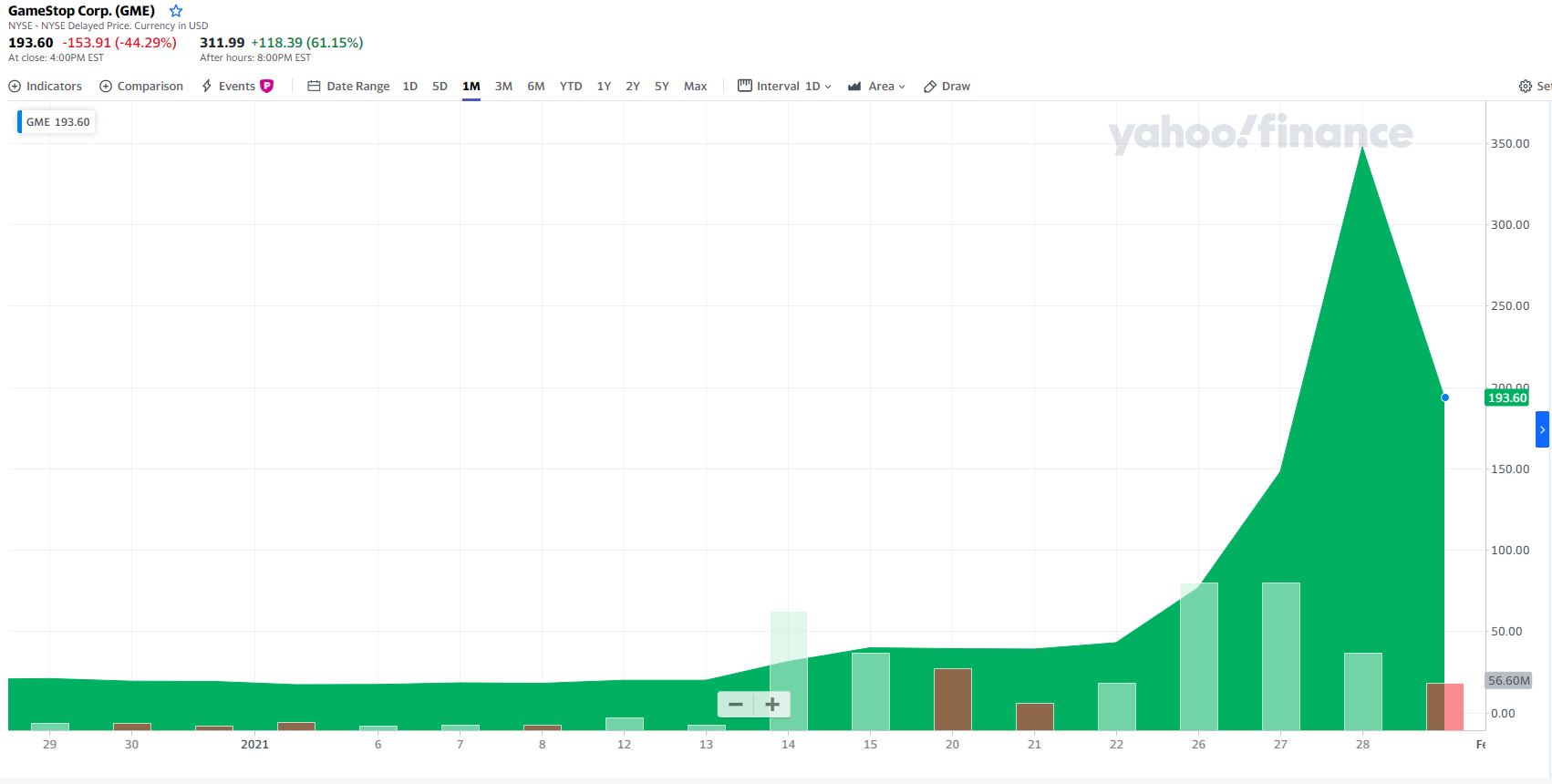 And here's a chart showing the volatility over the past five days: