The post-COVID world of investing is highlighting exciting alternative opportunities, as businesses pivot to profit from rapid change and new ways of working. The Syndex platform is where these opportunities live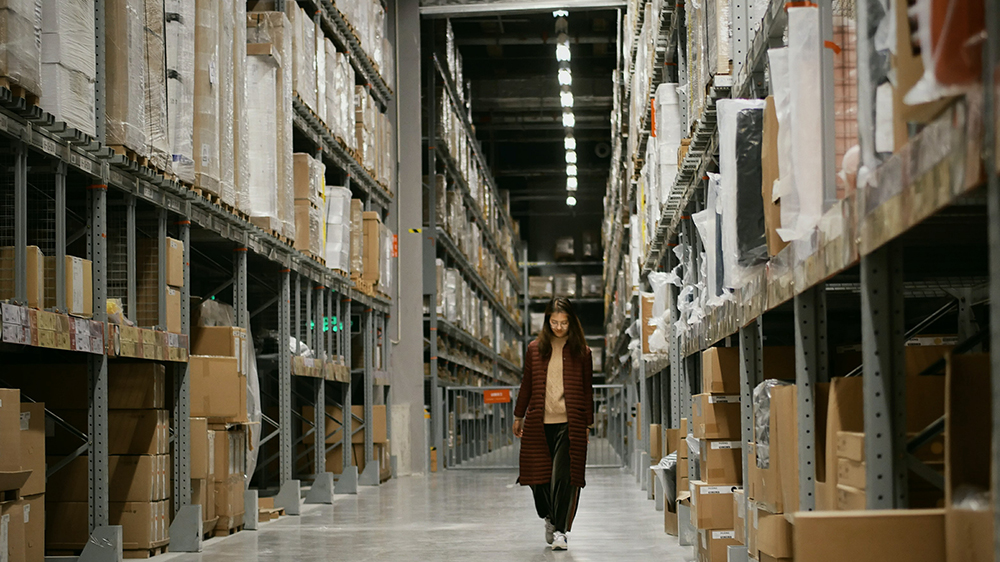 As we witness empty offices and depopulated CBD's, investors could be excused for looking at commercial property investment opportunities differently.
COVID-19 has certainly bought on some swift changes to the way we work at our desks, but how long-lasting the shift will be is yet to be seen.
There are other events that have caused businesses to quickly enact work-from-home contingency plans - they have been rolled out in times of earthquakes, power cuts and even in response to the Auckland Harbour Bridge scenario last September. So far history points to people returning to their offices - even New Yorkers returned to the city after the Twin Towers collapsed. Current media says otherwise, but time will tell as populations become vaccinated and normalcy resumes.
Hesitancy in the future of office space shouldn't give rise to blanket concern over all commercial property.
A well-spread investment portfolio is seldom without some sort of property element and we tend to neglect the diversity within its class; residential, industrial, hotels, retail and office.  COVID-19 is impacting each category in different ways and even those in what might be considered the darker shadows should be judged on their own merits.
Within this property class we see various investment structures. From open-ended funds, to established and tenanted retail space, to farm or other growing land and infrastructure, to mortgage funds and more. The Syndex marketplace has seen all manner of offers that suit different investor objectives, be that regular income, capital gains, or exposure to long term responsible investment assets.
More frequently we're seeing the primary sector utilising commercial property type structures to raise capital.
MyFarm, specialising in primary sector land-based investments, have developed a number of land and income-based opportunities with examples in kiwifruit, manuka and viticulture. These opportunities separate the land from the operations of the business, therefore reducing the investor's exposure to operational and product price risk. Within these offers are aspects of operation 'readiness', thereby offering differing levels of risk for investors to consider, from low-risk well-established orchards or farms, to investments where there are elements of development.
Another example of the evolving agri-investment landscape is New Zealand Rural Land Company (NZRLC). A recent public listing, NZRLC is building its business through pastoral land purchases. The land is leased to experienced operators which gives the investor land exposure with reduced risks associated with the operations or commodity price.
Another pandemic-induced trend, that of exponential growth in online shopping, has put intense pressure on warehousing supply. In the US warehouses are suddenly among some of the hottest real-estate assets. This squeeze could give rise to new developments and a reshaping of our city fringes. This could either exacerbate local property markets or bring attractive yield offerings.
The experience at Syndex is that there remains strong interest in a full range of commercial property listings, with some offers oversubscribing in a matter of days. Where interest rates are exerting downward pressure on property yields, investors will be looking hard at all offers. Last week the landscape changed for those considering residential property as an investment class, providing more reasons for bringing commercial property into sharper focus. At a time when all investors need to keep their capital working, all opportunities are worth scrutinising.
Here are some examples:

This Fund aims to grow a portfolio of commercial and industrial properties that have a diversified group of premium tenants and growth potential. The first acquisition, generating a target pre-tax cash return of 6.5% p.a., is a commercial building located in the low vacancy industrial area of East Tamaki, Auckland.
Get more information here.

Pacific Property Fund Limited is one of five unlisted funds managed by PMG. Established in 2014, Pacific Property Fund Limited holds a portfolio of 14 quality, well-located industrial, office and retail properties across main metropolitan cities in New Zealand. Pacific Property Fund Limited expects to acquire a further six high-calibre commercial properties. This is a retail offer with a proposed gross cash return of 6.02%.
Get more information here.

This is a MyFarm offer  - land and income-based opportunity The proposed property is 20km west of Gisborne, an area gaining a reputation for its ability to produce high yielding early maturing SunGold crops. On this site, it's believed they can create a highly productive orchard producing 16,000 trays of early start kiwifruit, which at current prices could generate in excess of $200,000 per canopy hectare of Orchard Gate revenue once mature.
Get more information here.

Provincia invests in quality, mid-sized commercial properties in growth areas of New Zealand that have sound economics. Provincia's strategy is to provide the closest alternative to direct property ownership as possible, targeting a pre-tax cash yield of 6% p.a. plus capital growth.
Get more information here.
---
Why you should use the Syndex platform to access these investments
Syndex is disrupting the private investment markets. By enhancing the transparency, price discovery and liquidity of the private markets Syndex are offering investors access to interesting investment opportunities, and giving private businesses access to capital. The marketplace brings investment opportunities in commercial property, agriculture, horticulture, private equity and technology to a community of retail and wholesale investors. To hear about new offers, including exclusive opportunities, investors receive a weekly newsletter. To subscribe click here.
See our website to view current offers or to see how we could help you grow your business by accessing capital.
Syndex has over 12,000 investors. In the 2019/2020 year, Syndex hosted 14 independent capital raises introducing over $30m into the private markets. Assets under administration now exceed $4.1 bln across over 250 issuing vehicles; investors have been strategically using Syndex's secondary market to either access investments or cash when they need to.