Cam Harper points to high quality, short term lending opportunities, across construction projects and residential houses that underpin investment choices with good returns and tangible security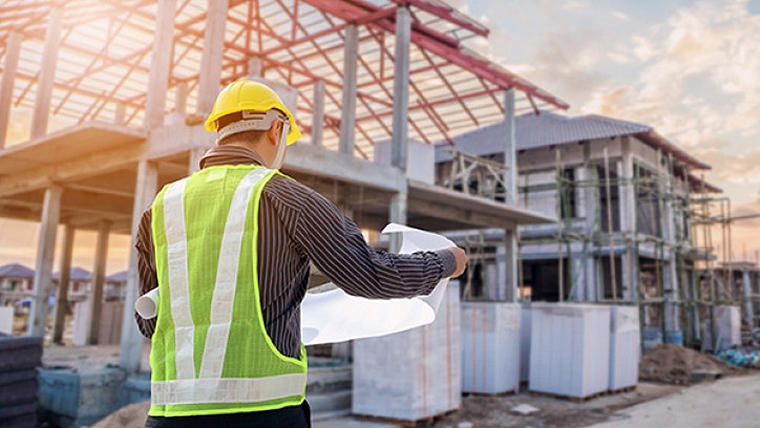 By Cam Harper*
Construction is booming. Only a nation-wide lockdown managed to grind it to a halt, but only temporarily.
According to Stats New Zealand, in the year ending July 2021 the number of consents issued for new builds hit an all-time high, 20% higher than the year prior – giving us a sense of what's in the pipeline for construction.
All of this is creating challenges for supply chains and labour markets, but it also creates opportunities for investors.
At a time when bank interest rates are at all-time lows, and very few pundits are forecasting significant rate rises any time soon for savers. It means the value of savers' money could well erode in real terms.
It means getting good financial advice to reassess your personal finances and look into new asset classes is more important than ever.
These shifts in New Zealand's economy are part of the reason why Southern Cross Partners is so focused on giving Kiwis' investment choices with good returns and tangible security.
Investing in construction
Gone are the days where you need to build your own house or development to make money off construction.
With nearly 25 years' experience, Southern Cross Partners runs a specialist lending division that identifies high quality, short term lending opportunities, across residential housing and construction projects.  
When a loan application passes internal approval processes, Southern Cross Partners lends its own money to the property owner and then loads the loan up on their online portal for investors.
It's these loans that Kiwis invest in. Kiwis don't invest in Southern Cross Partners. Instead, they choose the specific construction project they want to invest in.
Currently, investment interest rates start from 5.5% per annum, but these are subject to change and availability.
Click here to find out your potential investment income.

Managing construction
If you invest in construction, keeping track of progress is vital. There are always risks of things not going to plan, just take the latest lockdown as an example. But with the right set up you can manage these risks.
Southern Cross Partners has four main principles when managing investment loans: 
Conservative LVRs: Southern Cross Partners lends with conservative LVR limits up to 65% of the completed value of a project. This gives investors a buffer if things change during construction, and there are always contingencies in place in case costs increase mid-build.
Repeat business with rigorous checks: The vast majority of Southern Cross Partners' loan applications come through advisors and developers they've worked with before. It creates something that only time can achieve – trust. However, they still apply rigorous checks to make sure developers and builders don't have supply or personnel issues related to specific projects. 
Split payments: After applications pass all of Southern Cross Partners' tests, they split lending across multiple progress payments. This ensures they are only giving money as developments progress.
Progress updates: The Southern Cross Partners team has an active hand in all construction projects by physically visiting sites, and/or getting photos and videos demonstrating progress.
Whilst there is lots of opportunity in construction lending, you cannot set and forget with this type of loan. You need to know where your money is going, and work with partners to make sure developers are keeping pace with expectations and budget.
To learn about Southern Cross Partners' investment opportunities click here.
---
Disclaimer: All investment opportunities are subject to change and subject to availability. Southern Cross Partners Ltd is licensed to provide Peer to Peer lending services under the Financial Markets Conduct Act 2013.  This article is general in nature only and has not taken into account any particular person's objectives or circumstances. We recommend you speak with a financial adviser before making any investment decisions.
---
Cam Harper is one of two Managing Partners at Southern Cross Partners, a specialist lender and investment partner.