To become a wise investor you need some guidance on a journey that will probably take a lifetime. We are starting with a new series that introduces the basics, and will help you understand how to build a solid investment portfolio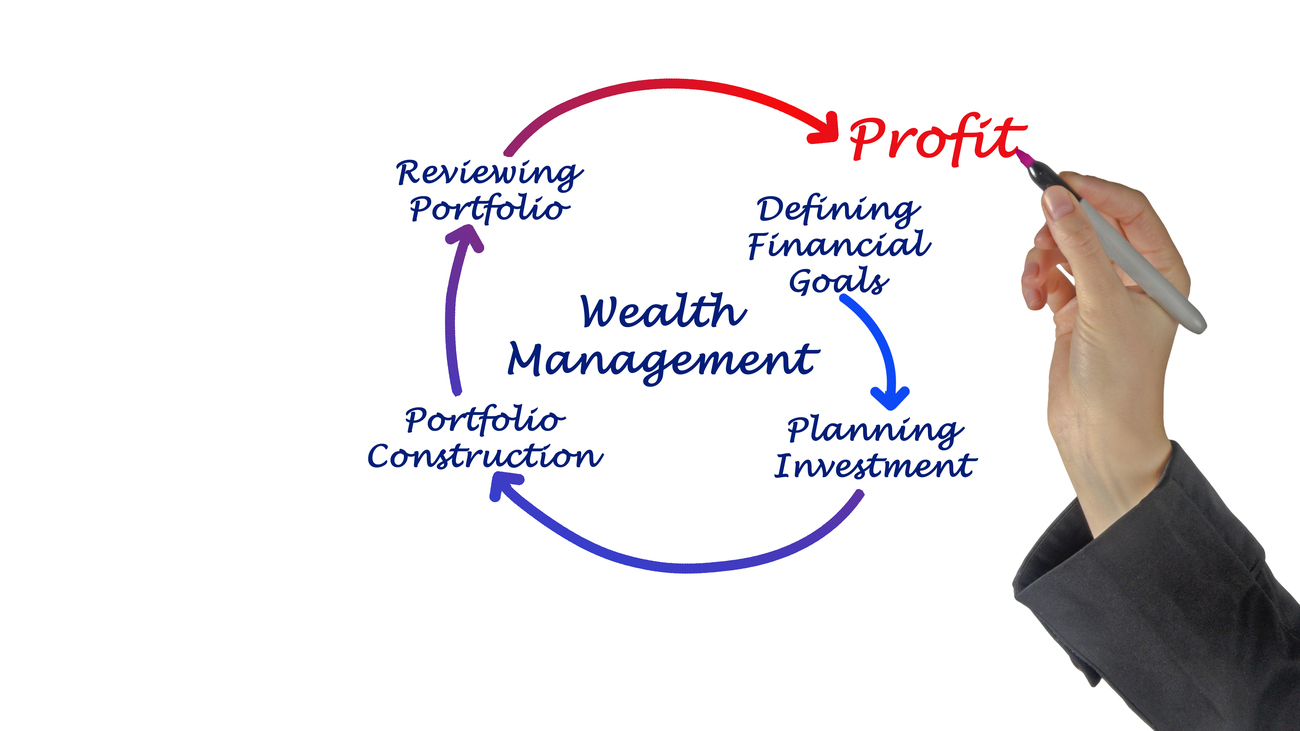 The Financial Markets Authority is warning investors that FOMO (Fear Of Missing Out) is not a valid investing strategy.
So that raises the question, what is?
And the broader question of how do you work one out? And how do you actually build a proper investment portfolio?
You can pass all those questions over to a qualified investment adviser. Or you can just passively invest in some general funds and let the 'experts' worry about all of that. In a sense, that is what KiwiSaver is all about.
But for many that isn't a good idea. Building an investment portfolio is one of the things you do over a lifetime. In fact, it will probably involve more of your income than buying a house – yes, planning and working to have a satisfactory retirement fund is a bigger personal financial project that buying a house.
And you should be involved in how you do that. After all, it is for you – your savings and investments are not really just a vehicle for fund managers to clip the ticket on for their lifestyles. Unless you learn and get involved, that is what your investment portfolio could become, and the end result may not be quite what you had in mind.
So we are setting out to answer that fundamental question. How do you go about it?
If you are in Sharesies, (or Hatch, or Stake, or InvestNow, or Kernel), for the trading adrenalin rush, the excitement of the Reddit threads, you are probably only just gambling. That is not investing. You really do need to ask yourself much more sensible questions than that.
To help, we have asked Tony Morgan to kick us off with a starter series on the topic.
This first one is a scene setter – getting your head in the right space to start a long journey, one he says will probably involve you in more than just the technical bits.
---
By Tony Morgan*
Setting out to build an investment portfolio is a massive undertaking. It is a lifetime project and needs to be part of your lifetime goals and perspectives.
The sensible aspect to this challenge is taking a logical, proactive approach and being committed to learning. 
The size of your portfolio isn't the point. The journey is, and it will be character enhancing. The sooner you start, the sooner you will become a genuinely capable investor. And the sooner you will acquire the skills you need, and judgements to back them up; all developing parts of you in ways that will surprise and delight (so long as you can look past the bumps along the way).
Yes you need a few dollars saved at the bank to start, but the amounts can be small and this game of DIY is for everyone.
Investing is about being curious, using your worldly intelligence, developing patience and humility in mitigating the ups and downs. You will build belief in yourself to be courageous at times, cautious at others. In this way, you own character and personality become the foundation of your portfolio.
I genuinely believe all Kiwis have the above attributes tucked away under their skins. Despite the special language the 'professionals' use, this is not rocket science.  .
Curiosity
Your first stock in your portfolio will be one to remember for a lifetime. I put about $500 in the early 80s into a horse breeding stud nearby, ultimately a dog, but it hasn't mattered financially.  I could go past the operation at the tender age of 18 and think I owned a bit of the land, the operations, and literally see what happened with the horses. I was hooked and excited about this new avenue for investment beyond the boring (but the then high yield) UDC bonds.
But you can do better than me.
The start is finding a suitable investment candidate.
If you closely monitor your daily activities you'll be amazed at how many listed companies you actually
deal with in your daily life.  There will be your phone company, your electricity provider, that merchant where you buy goods and services regularly, right through to all the online companies you are dealing with at a personal and or business level.
The key thing is that the first splash you commit from dollars into shares is following where your curiosity and passions intermingle.
Here you'll be excited about the opportunity to invest because your mind will be focused. You'll have some clarity, some reason that really jumps out at you that will make you want to follow the road of this company wherever it takes you.
No one really knows the future with any accuracy (and those that say they do are probably charlatans), but being happy with the company you start with and deal directly in your daily life is a good, simple, no-frills way to get started.
But remember start slowly, dip the toes in, take baby steps with those hard earned funds, because the next aspect to getting started needs a decent understanding.
Patience and Humility
As you'll be well aware everything doesn't always go to plan.
Same with investing, up one day down the next. So to withstand this yoyo effect (given shares are traded day-to-day, and at most times just reflects trivia, or like the tides of the sea), you have just got to get used to the fact.   The easiest way to approach this daily ebb and flow is to understand the parameters of time. For most investment decisions you'll unlikely get the cheapest entry point in any period.
Don't be distracted too much, but you can help yourself in executing your first investment decision.
Be patient with you first investment idea. Your cash has sat round long enough, so just take your time in the first dabble. That company or companies you have your eye on will have an investment history, so the easiest gem of insight is to look at the share price say over a 2 to 5 year period and ask yourself bluntly, what do I think? Are you buying high or at a low point on this horizon? Go on make a judgment call, do I buy now or wait a bit? Just take a stab at that understanding.
In any event, by being humble, understanding the concept of fallibility and recognising you are not an investment guru yet (by any stretch of the imagination – and this includes almost all of us. I'm still learning!) Your dart throw at this stage is going to be a learning curve. Just like your life, investing is an ongoing deliberation and challenge.  Which leads us to the next concepts to be formalised in your vocabulary.
Courage and Belief
We are all human. You have to understand the ability to get back up again from whatever fall might come your way.
The same at the opposite end is luck, identify it!
The game of investing will challenge your will.
Difficulties with individual investments happen to everyone from time to time.
 Nurturing courage and belief are long term virtues always developing as we face unforeseen obstacles where one has to dig in and bear the short term pain be it financial or other, say a health issue. Just make sure you believe in the Company, its people, its future. Oh, so very important.
And keep your expectations modest at the start.
Only by investing a small amount at this stage will you'll be more easily able to see the wood from the trees. The World keeps on going. Don't be phased, keep your head up.
And remember, financial investment is only one form of wealth. Keeping your attitude and health in tune will help you negotiate that first out of the box investment.
Enjoy and get on with it. Be creative and start small today - in the World's newest portfolio, yours!
Our first introduction to the specifics of investing will be about dividends. Watch out for it.
---
Tony Morgan has run a portfolio management business and an equity brokerage, both of which were purchased by Craig Investment Partners. He now runs a small family office that invests globally.