Personal Finance
/
opinion
Tony Morgan lays out how and why he broke his diversification rule, and why this is only ever going to be a wise exception for those who find a unique gem after intense research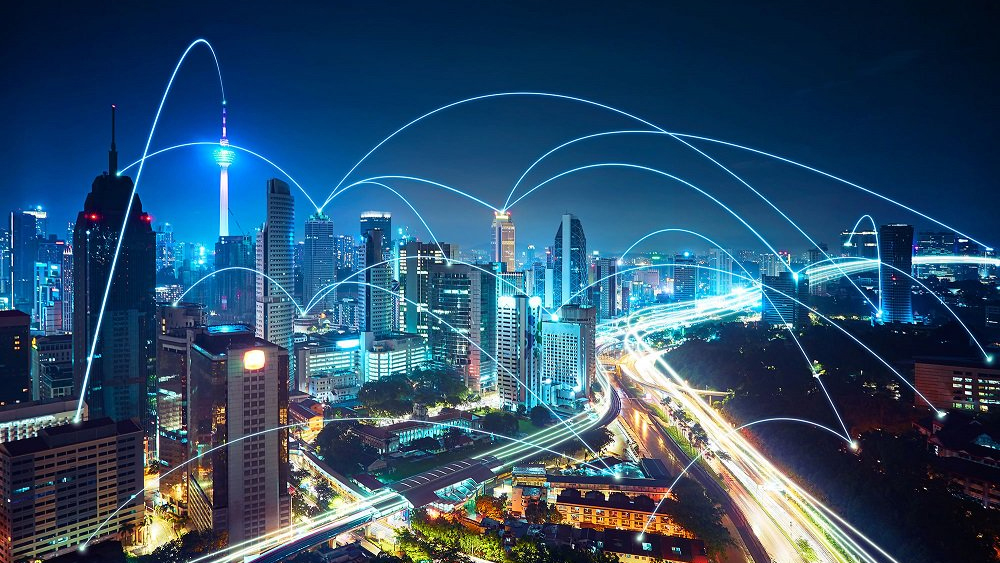 Pardon me, but I must tell you this. Stories like this don't come around often, so one must be grateful to have a story to tell. It is a learn-from-experience story that has been fifteen years in the making.
It all started in 1967, but my introduction to this bag of tricks was back in 2006.
The Regret
Oh, no not another IPO I missed out on. Damn. I looked into the fields of grass, worn bare, the sky clouded, I contemplated and scornfully admired as the shares rose from a listing price of $1.60, to a day or two later up 50%, $2.40 or so. Damn again. I knew one of my clients, an older, sly, sneaky, smart prick, much smarter than me, had back-doored a few thousand shares. Damn again, bugger him. And so, it was. That regret.
But time passes. Memories fade somewhat, but still linger as the other goings-on in life progress.
An eye for an eye
We are now early 2018. As usual the winter has been long in Germany, I mean long. The only thing I had achieved was a deeper understanding that a nagging shoulder injury wasn't going away soon. Shit my tennis is doomed as well!
No, that other awaking was writing and researching. Three months of research on the topic of discussion and I had finally put pen to page, a nine page SWOT report on my friend the DOOGs (down right oversold, overlooked (and under loved) good stock). Yes, the real deal was in sight I thought.
I told the company so, I sent the report to the then CFO and he luckily passed it on to the then Chairman; he loved it. Bless him. Bless me.
Swinging the Bat
Before I could blink my best mate chucked in $20,000 to buy 100,000 shares at 20c. I went much further as the urge was too much (excuse me), George Soros' words deeply reverberated in me again, if you have a goody (he means a real one, the real deal from your subjective eyes), don't fire pennies, put the house on it.  I laid down less than half the house on (that stretched the family given my lack of daily earnings!) after scratching around and selling off my beloved NZ Refining at around $2.40 and a few others in the small portfolio.
I was loaded, we were loaded for the better or worse.  That was March 2018. 
Research on the trot
Two months later my wife and I were on our way. We would pushbike from Saarbrucken in south east Germany to Paris, 500kms away to meet the real deal team and their charismatic European manager. Took us three and a half days on our bikes. My wife could have killed me, what a slog, but what a great country side to be seen on two wheels. Lovely May, just was. The brilliance of that journey.
Anyhow our long afternoon (7 hours in total) with the Paris team was well worth it, in between struggling with the French, English accents So much to learn in such a short time. Those in the know, the R&D team members and sales support knew all the answers, knew what road lay ahead. They knew of the coming. Sure, low latency, real time, high bandwidth. We have the product know-how to be leaders when the time comes they said.
All comforting stuff.
After visiting Roland Garos a day or two later, we said goodbye to the chaos of Paris, jumped on a bus taking us half way back to Germany, jumped on our bikes again to edge our now fatiguing bodies way back to the East and home inside the boundaries of the Merkel defined homeland of Europe.
Two months later we visited the company's production and manufacturing site in Troyes. We then took the train to Harlow and visited the specialist R&D team. The guys (yes guys) there were like a replica of the Rolling stones, been around a long time, but still producing great music, in this case songs tuned on silicon. They'd even remembered little old New Zealand, by somehow incorporating micro miniature Kiwis (yes the birds) within their analog, multilayered hierarchical, 9000 gate, application specific integrated circuit (ASIC) designs. Wow, oh my God what a feat.
These English Boys were doing their upmost, knowing with certainty their value to the whole, knowing their contribution was vitally important to extend the moat, support down under.
And so, it was.
The year flew by and on my flight back to New Zealand I zig zagged across the globe dropping into the hustle and bustle of Bangalore to visit their uprising Indian operations. Then it was on to Auckland to visit the Master himself, the CEO and founding father's son. We took a running dive through the Auckland hive, a site to see, so much accumulated intellectual property. The to-do list of project developments a forever ongoing commitment to keep the engine humming.
The News
I finished off the year as it poured with rain telling all those who would listen (stockbrokers, analysts, individuals, my old boss and even the latest Director the tale of this story and what would come next. A few listened, most turned their noses, closed their ears and shut their eyes to such tripe! How come you know Tony?
The Overview
Let's very briefly recap the major milestones (highs and lows) over the last fifteen years.
2006, the company lists at $1.60,
2007, 2008, European operations added,
2008, share price peaks over $5 (market cap over $500m)
2009, China expansion on the radar,
2010, announced as NZs High Tech Company of the decade,
2010 to 2012, loses swell well in excess of $50m as the foray into China just doesn't work out (that is business).
2012 to 2018, the years of lost hope, reputation from investing public diminishes, Broker research coverage disappears and one of the founding family's sons is demoted from the Board as the axe of investor fury puts a name to the mess…. not enough independence at the top, so why not the chop? The shares slump under 20c!
2018, the Indian operations absorbed into the beast,
From 2006 to 2021, well over $150 mln was spent on R&D to create new products and manufacturing techniques.
Over this period the company's customers stayed loyal, the base actually continuing to grow and diversify across market sectors and verticals.
Employee numbers approach 1000.
What we have here in a very condensed and much understated form is the true profile of a company once loved and revered, being, upon a bad run of execution, faith and fate, condemned to the pits of ineptitude, despair, solitude and wrangle.  But in those retrospective, almost fifteen years or so an investor has had time to find value in the resurrection that now is appearing.
The Future
For now, is the time. One must certainly appreciate.
One must appreciate so much. That much is how much Will (yes with a capital W) a being in this tough capitalist world can pull itself from death and remind us all to take notice. Take notice that although entropy invades all of us as mortal beings, that a company has an opportunity to reinvent itself for another life and live on.
Yes, it can have immortality, live beyond any one human's longevity when such ingenuity, perseverance, a bit of luck, but ultimately a well-groomed team of people, can be led to make a difference in this world, survives.
We have one here and now in NZ that is showing such a way.
We should be grateful that such a hard-fought team of multi-country, multi-cultural ethnicity is producing such beautiful mastered synchronized solutions to make this ever increasingly sophisticated and technological world actually work. Yes, their products do such a thing. At magnitudes, unimaginable to an average man and woman this technology is simply magnificent and magical to say the least. I am still mesmerised at it all.
So, stand up and be counted.  This is a time of authenticity.
We are grateful shareholders, happy to be playing our very small part in this dream. This dream where the fulfillment of meaning for much of the time is so hard to virtualize, to grasp. Where time, space and being are one, truly ONE. Not a trivial subject.
To all of you investors out there, those who understand the mental of diversification I have recently so solemnly preached as the truth, sometimes such a verse can be broken. When you do find a gem in the rough, when you can see the light flickering, it is sometimes wise to make another choice and go for it.
We are long in this treat in a big way. Find your basket, but take your time and you too will invariably be surprised with what can be found.
Good on you Rakon, (RAK)
---
Tony Morgan has run a portfolio management business and an equity brokerage, both of which were purchased by Craig Investment Partners. He now runs a small family office that invests globally. Other articles in this series can be found here. And the profiles of all the NZX50 companies can be found here.