Personal Finance
/
opinion
interest.co.nz is a free service for all - help us stay that way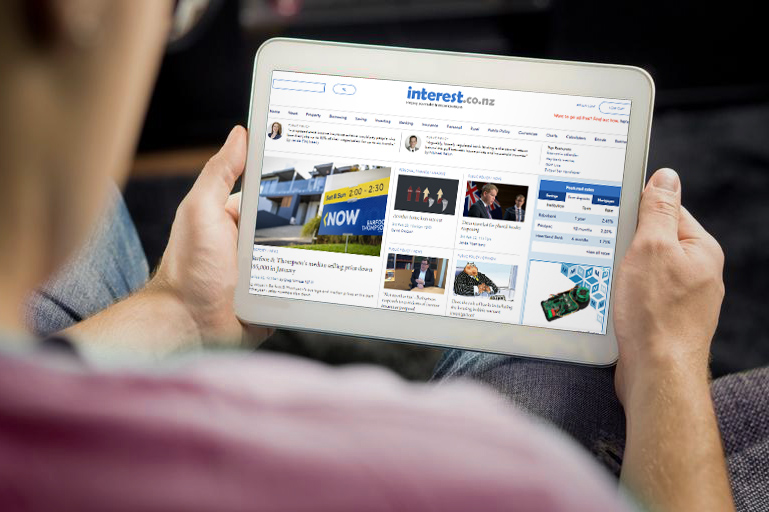 Have you noticed that when you come to interest.co.nz, you haven't been:
- pestered to subscribe to our free business & financial newsletters?
- asked to accept cookies or register (if you don't wish to)?
- asked to pay to use our financial tools?
- blasted with a pop-up every time you come to our website?
- startled by an auto-play video every time you visit a page?
- greeted by a paywall when you click on any article link?
- told how much to pay if you choose to support us?
Just the facts, ma'am
Call us 'old school' but we believe in journalism that delivers unfiltered fact-based business, financial and economic news all day, every day - no corporate spin, no sales pitch, no arm-twisting.
As a home-grown, privately-owned and 100% Kiwi organisation, our vision is simple: To see all Kiwis equipped with the latest economic information so they can be financially savvy. We do this by:
publishing reliable up-to-date interest rate comparisons
researching and analysing business, economic and financial trends, data and policies
leveraging technology to deliver fresh market intelligence to track how the NZ economy is performing
partnering with experts and analysts to provide transparent savings and investment guidance, and
equipping you with extensive bespoke tools found nowhere else to manage your finances better.
Use of our website is free
As you know, access to almost all our content is free – there's no paywall, no limited access, no gated content. There's no requirement to pay, or even register unless you want to.
And registration enables you to comment if you wish, which is also free.
You get not only the news affecting your monetary future, but also access to our very comprehensive charts and calculator tools developed over two decades of research and refinement. These free tools help you make informed and we hope, better decisions about your financial future.
We are popular. We have become the go-to place for financial and economic resources. As over two million Kiwis visit our website every year, we know we're providing a valuable resource where New Zealanders can get information and data they need for their mortgage, savings, investment guidelines, Kiwisaver, etc decisions. That's why we're seeking your help.
How you can help
Advertising income is decreasing due to the changing times, and out of the tens of thousands who visit our website every day, (31,000 unique readers on Wednesday alone), only a tiny number of people support us financially. These Supporters pay $10/month or $100/year (or more) and get:
100% ad-free website browsing
An exclusive monthly eBook
A digest of the top stories of the past month, and
Satisfaction they are supporting a home-grown professional and passionate news team.
Despite our limited resources, it is thanks to financial donations from our supporters that recently we've been able to make small upgrades to our residential auction section, and expand our professional news team.
That enables us to cover more of the personal finance side of things which affect everyday Kiwis, and general business news. We are planning additional specialist tools that will empower investors, savers, and anyone with financial interests.
And if you're an advertiser, contact our publisher david.chaston@interest.co.nz for options to promote your business or service.
Keen? Here's what to do
Just click here to start your support of $10 a month or $100 a year, and you'll get the best, ad-free interest.co.nz reading experience and some exclusive items! Or you can also specify the amount and choose a one-time option if you prefer.
Finally, thank you to our loyal readers and your support all these years. Without you, we wouldn't have made it these 20+ years since our humble beginning.