Five-fold Friday: Sticks and stones; Banks be warned; rent redux; Cranky pants; Zombie capitalism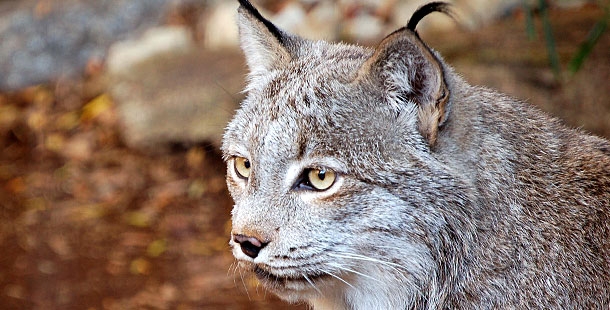 1) Savings and spending
In the short five months since joining interest.co.nz, I've been called some choice names. One of my colleagues variously refers to me as a witch and a minx (I'm not sure why really) -- I call him darling and say please and thank you all the time but still there's no love.
On the outside world, readers (only a few) are no less cruel. I've been called a dreamer, a greenie, delusional and a spoilt brat.
A softer individual might take offence to this name calling but I've recently (quite late in life) made an interesting discovery; that negativity of this kind is really just a blessing in disguise if you open your mind wide enough to view it as an opportunity to learn from it.
On that note, I'd like to thank the individual who called me a spoilt brat in reference to my caffeine addiction confession and my selfishness in refusing to give it up.  I remain firmly entrenched in my loyalty and love of the bean, but it did spur a three-month review of my latte take-away toll.  As my one big indulgence, I knew it wouldn't be pretty but on paper it was ugly. I've been making lattes at home for donkey's years, but this little insult was the impetus I needed to get tough on take-aways.
I'm down from three (four on a bad week) to one a week and on those occasions where I indulge I low-brow it at BP's where it's under $4. The savings are not insignificant as you can imagine especially with coffees having shot up to $6 a cup in some places.
The budgeting process also unveiled several other juicy savings which I am very pleased to announce to readers will take me out of an earlier projected damning black hole of debt.
Bring on the insults. I love em, darlings.
2) Credit and Debt
After years of banks having their way with customers, regulators are finally starting to get tough. The Bank of Scotland was fined this week £3.5 million for mishandling complaints about several of its retail products and ordered to pay £17.5 million in compensation.
According to an article in the Guardian, the bank (between July 2007 and October 2009) received 2,592 complaints about investment products sold to most older clientele with little explanation.
Of those complaints, the bank rejected almost half of them (45%) when in fact the basis of the complaints were all quite valid. The Financial Services Authority in the U.K. upheld the original complaints by customers and ordered the bank to pay up for its mistakes. The FSA predicts the bank will end up paying out an additional £15 million in compensation by the end of July 11 when the review process is complete.
A similar disputes resolution mechanism now exists in New Zealand which could return money to investors who are able to demonstrate they've suffered material losses a result of bum advice. To read more on new regulatory requirements for advisers check out the Ministry of Economic Development's website here.
The system is only as good as the users make it, so it's a reason for investors to hold their advisors to a higher standard and pay closer attention to portfolios.
3) Real Estate
Because of a gaff last week, I'm recycling a link to our new buy or rent section which shows the comparative advantages in regions across the country. We have some very cool tools on this site, well worth trolling through some time.
4) Death and Taxes
I've never met a bureaucrat I've liked and the Canadian Government fuelled my contempt on two counts this week twice rejecting an application for passport renewal on minor technicalities and then losing my taxes. When Canada was blamed for letting 911 terrorists into the United States because of lax migration policies, it cracked down (with mixed success) in a big way.
As per usual, the individuals who pay the most for these heavy-handed interventions are usually law-abiding folk who pay their taxes (mostly) on time.
In my case, I was ordered to redo passport photos because I was wearing (probably a grave fashion sin) an eighties style hair band revealing, in full, my forehead and every other feature on my dead-pan face. A bureaucrat interpreted this hair adornment as a "head scarf" (you know the kind worn by devote Muslim women) and sent me back to the photo booth at a cost of NZ$25. 
To add insult to injury, after waiting eight months for the Canadian Government to process my taxes, I discovered (only because I'd pestered my already paid accountant four times) that they'd lost them.
Outside of my own personal grumpiness over the muck-up, the message for other tax paying folk is not to assume the authorities know what they're doing and persist until you get answers. At the risk of rivalling our in-house grumpy Grizz BH, satisfaction with Government, is probably aiming too high.
If the Gov't has the gall to charge me interest due to their incompetence, rest assured, I'll emerge from the den more wild cat than minx.
5) Books and Film
Warning the following content contains violence and may not be suitable for young audiences, most definitely those who despise B-grade movies. Sadly, these are the only kind I can watch, the high-grade ones scare me too much.
It's been 50 years since the Cuban Revolution and the impoverished communist stronghold is struck by a mysterious plague that turns the time-trapped island into the land of the living dead. Desperate times, call for desperate measures and a fortysomething slacker named Juan uses it an an opportunity to go into business, ridding his customers of infected loved ones in the most brutal, primitive way possible; bashing their brains out for a tidy profit.
Juan of the Dead, is already being billed on as a cheap summer (Northern hemisphere) thriller. Read more here or if you've got the stomach check out the trailer. Don't say I didn't warn you.