Colmar Brunton puts spotlight on 3rd tier lenders revealing interest rates of 498% pa and ignorance among borrowers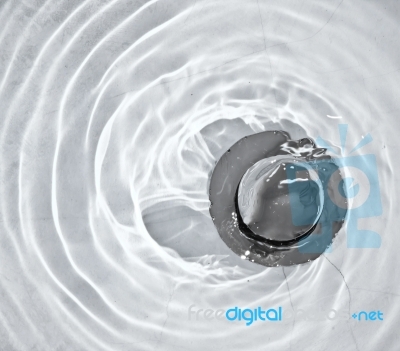 By Gareth Vaughan
Fancy paying an annualised interest rate of 498%? That, according to Colmar Brunton, is what's on offer to users of so-called third tier lenders.
Consumer Affairs Minister Simon Power has released a research report by Colmar Brunton entitled Using a third tier lender: experiences of New Zealand borrowers ahead of Thursday's government Financial Summit in Auckland.
The report estimates, that based on New Zealand's total population aged 15 and over as at the 2006 census, at least 130,580 New Zealanders have borrowed money from a third tier lender over the past two years.
Third tier lenders are defined by the Ministry of Consumer Affairs as finance companies other than those who offer finance solely to businesses, pawn brokers and mobile lending trucks that provide consumer credit. The 22 companies used by respondents in Colmar Brunton's study include ANZ subsidiary UDC Finance, GE Money, Instant Finance, Avanti Finance and Cash Converters.
Colmar Brunton notes UDC is the only one of the 22 to include details of the interest rates it charges on its website and only two lenders, DTR and GE, detail their fees.
"The majority of lenders charge between 19% and 39.5% per annum for personal and car loans," Colmar Brunton says. " One exception is Avanti Finance who appears to charge interest rates for personal loans comparable with first tier lenders (banks)."
"Lenders offering payday loans (short-term loans generally repaid over four weeks) and pawn loans work out at annual interest rates of 498% per annum or higher."
Buying essential items the main reason for borrowing
Among borrowers, the most common reason for borrowing is to buy something essential for the borrower or his/her household at 41%, followed by buying something the borrower wants but that isn't essential 25%, an unexpected bill or emergency 23%, and to help pay for day to day expenses 8%.
Colmar Brunton said among the 22 lenders there was evidence of the following practices:
* Providing borrowers with a larger amount of credit than they had applied for;
* Using a 'valued customer' approach with borrowers to encourage them to be return customers;
* Offering unsolicited credit - with high interest rates - to low income households;
* Persistent contact with borrowers who turn down offers of additional credit.
Clothes, food, perfume, laptop & lawn mower bought from mobile trucks
One of the areas highlighted in Colmar Brunton's report is hire purchase and lay-by purchasing from mobile truck companies, Home Direct and Lync in Auckland.
One respondent had held an account with a mobile truck for about eight years and had bought clothes, food and appliances. This respondent had also bought a "cheap" New Zealand brand lawn mower for NZ$1,200 that had broken down soon after it was bought and was sent back to be repaired. This person's most recent mobile truck purchase was a hamper of food.
Another respondent had bought NZ$400 worth of food and a laptop for NZ$2,499 over the past year from a mobile truck company. She said the lap top was priced at "more than twice what it was worth" but she was "desperate" for it.
When asked why they used a mobile truck when goods were more expensive than elsewhere, two respondents replied:
"If I go to the shops I have to have $50 cash which I don't have. If I go to the truck I can spend $250 or $300 but don't have to pay it back straight away."
"You can go to the market and see a nice T shirt but you can't afford it. You can go to the clothing truck and see the same shirt and they give you the option to pay it off for $10 a week. So it satisfies the needs of what you want. We don't buy to show off. We buy for our children and grandchildren."
A third respondent spent NZ$250 at a mobile truck on a jacket, a pair of pants, a packet of socks and some perfume. She stopped repayments when she became a student. She complained of being charged interest on the money she owes.
"I didn't know they could do this. When I bought the clothes they told me there would be no interest. She thinks she now owes around $300 to $350."
'Caught in a spiral of debt'
Colmar Brunton notes that third tier lenders have an ease and speed approach by offering same-day loan approval and pay-out, and online and phone applications for loans.
"Some borrowers appeared to be caught up in a spiral of debt, as a result of paying back loans with interest rates of 25% or more. The effect of such high interest rates means that these households may not get ahead financially despite their best efforts to pay off debt," Colmar Brunton says.
"The cash flow was so tight for some low income households or other households with high debt levels, that payday or pawn loans were seen as the only option to pay for living expenses until their next pay or benefit day."
Furthermore, with few exceptions borrowers seemed to lack some basic aspects of financial literacy including understanding their rights as a borrower, the terms and conditions of loan contracts, and the impact of high interest rates on the total payable amount.
Power says Thursday's summit will look into ways of helping vulnerable people trapped in a debt spiral, aim to promote responsible lending and debt management, and investigate how to improve the financial literacy of New Zealanders. He estimates up to 40% of the country's 218 third tier lenders haven't registered as Financial Service Providers as required by law.
Colmar Brunton collected quantitative date through its national omnibus survey done between June 21 and July 11 this year. Respondents who had received a personal loan of under NZ$5,000 from anyone other than a bank over the last two years were asked questions about their use of lenders, reasons for borrowing, and paying off the loan.
Qualitative data was collected from 24 face to face interviews with 16 of them in Auckland and eight in Wellington. These respondents were asked about their experiences of selecting and using a third tier lender and paying off a loan.
This article was first published in our email for paid subscribers this morning. See here for more details and to subscribe.