Janine Starks offers a word of caution for red-zone residents and explains the importance of getting personalised professional advice.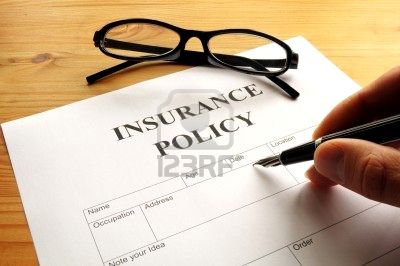 By Janine Starks*

Janine, We are in the earthquake red zone and must abandon our home. We have a very low GV of $215,000, compared to our purchase price of $240,000. Our mortgage is $205,000, on a floating interest rate of 5.6 percent. If we accept the government offer, there won't be much left over for a deposit on a new house. We are thinking of taking a mortgage holiday and putting our monthly payment of $2,200 into a savings account to build a bigger deposit, but most financial websites say mortgage holidays are a last resort. Should we do it? -----------------------------------------------------------------------------------------------
Red Zoners should weigh up their options Let's back-up the horse a bit. Before we get into the perils of mortgage holidays, we need to turn this problem back to the issue of "accepting the government offer".
As a rule of thumb, do not assume that you must accept. You should begin by viewing the government as a 'buyer of last resort'; purely a backstop. When you have exhausted the insurance option, turn to the government. Right now, the most well spent dollars will be on a lawyer. There are many people in the red-zone who are jumping to the conclusion that they must take the government offer, because their home is repairable and their insurer will not pay out its full replacement value.
To my mind, insurers could be on shaky ground and the pedestals they're currently sitting on could be given a wobble by a good lawyer. They are saying it's not their fault the damaged land can't be built on, so they are not responsible for replacing a house which could be repaired. The end result is that all homeowners are not being treated equally.
Email questions to starkadvice@gmail.com, subject line: Financial Agony Aunt. Anonymity is guaranteed
On one hand they are all being punished equally; they are being asked to leave their homes and land in the red-zone. But they are not being equally compensated. Based on no more than the spin of a wheel, some are able to claim full replacement from their insurers if the home is badly damaged and others will have to take some spurious 2007 ratable value from the government, leaving them wondering what the point of paying premiums for replacement cover was.
Red-zone blind spots
Challenge your insurer in the red-zone Those in the red-zone with houses which can be repaired need to consider challenging their insurer via negotiation or legally. One example would be where the repairs require building consent. While the repairs could physically take place, they legally can't, as the council won't give consent where the land is damaged.
The insurer may argue that this is the council's decision and it can't be held responsible. But, given the council's actions are directly linked to the earthquake, insurers might find themselves in the midst of some sticky legal liquefaction. If they don't want to see this tested in court, they may well capitulate before it gets that far.
The objective for homeowners is to argue that the repairs cannot legally be carried out; therefore the house must be fully replaced. There are a number of scenarios where I sit and ponder what the outcome would be if it was properly challenged. I've seen one insurance-appointed engineer's report that gives quite a remarkable repair solution. They say they can pump up one half of the house to level it up and demolish the other half, joining new and old foundations in the middle.
But in May, new building regulations were introduced, changing the rules around foundations. It seems implausible that the council would allow an insurer to cobble together a pumped-up old foundation, with a new compliant foundation. Before the engineering fraternity cries foul and fills my inbox with letters claiming that this is perfectly acceptable, I must of course concede that I'm a mere layman in these matters.
The point I'm trying to make is that an insurer can pay an expert to concoct a complex repair solution for a house in the red-zone, in the knowledge that their bluff can't be called. Given the repair can only take place on paper, the homeowner will never know if something complex or impractical would have been carried out in reality, given the risk of cost over-runs, or changes to the building code.
Should damaged land trigger a full replacement claim?
It seems obvious that insurers might be more incentivised than usual to find repair solutions for houses in the red-zone. By doing so, they avoid full payouts and simply direct homeowners down the path of the government's ratable value offer. It leaves taxpayers wearing the difference between the ratable and paper-repair values.
Both the government and insurers have side-stepped the expensive replacement-value-elephant sitting at the front door and homeowners don't get what they paid for; the ability to build a new house. You could almost be forgiven for thinking the insurance industry designed this package themselves. It seems a little bit too cute. It would have been more helpful if the government had tested the insurers through the courts, to determine if damaged land triggered full replacement payments on homes.
I'm sure behind the scenes this was discussed with the industry at length. It would have saved a great deal of money and angst, as we are now in the situation where individuals must mount private challenges.
Fighting for replacement value
For a good number of people, replacement value will be worth fighting for. As an example on my own home, the difference between replacement value and ratable value is a six figure number. You'll only figure out the size of your own gap by paying a quant-surveyor to do the maths.
While there are always exceptions and different policy wordings, insurers could have a fight on their hands when customers wise-up to the financial difference. Many policies provide for architects, engineering, surveys, and council consent fees.
I've just written a cheque for $4,750 for council consent fees alone. We are not even out of the ground yet and the professional costs have exceeded $60,000. Is it any wonder insurers prefer to repair houses?
Mortgage repayment holiday
You are in a situation where you will only have $10,000 equity left in your home if you accept the government offer. While this is a small deposit, you should find that your bank is flexible on the deposit size of a new home. You will have proven to be a reliable payer of your mortgage in the past and they will take this into account. Mortgage holidays are not mortgage 'gifts'. While you pay nothing for 3 or 6 months, the interest still gets added.
A holiday is only going to erode the $10,000 equity you have. Given this is a slim margin, your bank will exercise caution in approving it. A mortgage holiday could turn out to be a pointless exercise in your situation, but there are other options to consider such as extending the term of your mortgage or paying interest-only for a period of time. You need to sit down with your bank or mortgage broker and look at what is on offer for red-zone customers.
To their credit, the banks have stepped up to help. Westpac are offering a 2.59 percent discount on their floating rate, reducing it to 3.65 percent. BNZ are giving a 2 percent discount on the floating rate and paying 2 percent more on your savings account. As an example, increasing your mortgage out to 25 years, at 3.65 percent, will reduce your repayments to $1043 per month.
You must take personalised mortgage advice and legal advice to get the right solution.
*Janine Starks is Co-Managing Director of Liontamer Investments. Opinions in this column represent her personal views and are not made on behalf of Liontamer. These opinions are general in nature and are not a recommendation, opinion or guidance to any individuals in relation to acquiring or disposing of a financial product. Readers should not rely on these opinions and should always seek specific independent financial advice appropriate to their own individual circumstances.