Columnist Joan Baker offers some straight shooting advice for women on how to get ahead without being a bitch or relying too heavily on feminine wiles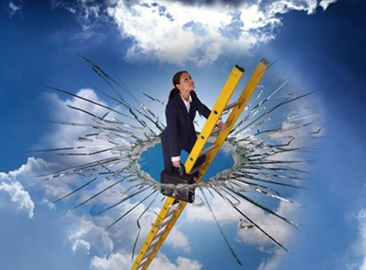 By Joan Baker*
What's a girl to do to be successful? 
There's such an array of advice out there – everything from being told to employ all your feminine wiles to being exhorted effectively to 'man up'! Should you play the sex card to get ahead or just concentrate on beating the boys at their own game? 
After working in executive positions for years and observing the dynamics of organisations as both a consultant and coach I think the recipe for female success is a little more subtle: Toughen up – but don't be a bitch.
Business – or success in any profession - is not for babies. It's not kindy and it doesn't pay to expect that everyone is nice and will play fair and be your friend.
On the other hand, most success is ultimately about having good relationships so hold your adversarial tendencies or extreme competitiveness in check. Don't rely on your looks – and don't neglect them either.
It can be very tempting to play the sex card especially when you are starting out and are at your youngest and most appealing. It's relatively easy to become teacher's pet - or worse. Nearly always ends badly and with you paying most of the cost.
On the other hand, appeal matters. People like to be around and do business with others who are attractive. There's a wealth of research to indicate that you are perceived as smarter and more effective in your job if we like the look of you. So be wary of going overboard defending the right of the sisterhood to be judged on merit rather than appearance.
Don't get ulcers climbing molehills but pick the hills to die on. Many women in the workplace seem to have 'issues' – with just about everything. This is very tedious for your colleagues, not to mention a distraction from the real work in hand. 
Ultimately, it makes you very high maintenance and just too hard to do business with. At the same time, don't be a wimp. Choose your fights well and be seen to stand for the things that really matter in your field.
Be a net contributor
What will you be known for? Don't be a martyr but give more than you take.
It's easy for women to be socialised into playing second fiddle, letting others take all the credit and expecting others to notice and acknowledge their contribution. We are often expected to fly under the radar and can collude in being our own worst enemies. On the other hand, the world owes you nothing.
Women are not deserving of success in any work field just because we are female. Make sure you are seen as a net contributor rather than looking for an easy ride. Ditch the expectations but read the game. It's common for women to talk about the expectations others have of them – from home, school and even in the adult and work world.
In our times, it's easy to fall for the expectation that you must do it all – and gracefully. This will no doubt include looking good, being a great partner, raising a family and being successful at work, and, oh, did I say all at the same time, please?
Don't allow others to define your roles and expectations – do it your way. It's no one else's job to sort out your priorities, take care of your career or provide you with 'balance', so you'll have to carve it out for yourself, and that could take creativity.
Success is personal
Get real about what it takes to succeed in your chosen work and life and make your choices. You can have just about anything you want in life but probably not it all. Success matters. Not just any success or success defined by others, but rather what feels like success for you.
Think about what you really really want and then do what it takes.
*Joan Baker is a Queenstown-based business consultant, financial columnist and author of "Why a man is not a financial plan.'' Her latest book, "My Time: How to Make the Rest of Life, the Best of Life'' was co-authored with Mandy Fealy.