The Kiwi/Canuck business advantage; Unsung small businesses; 10 principles to avoid early bankruptcy; international growth funds; spotlight on China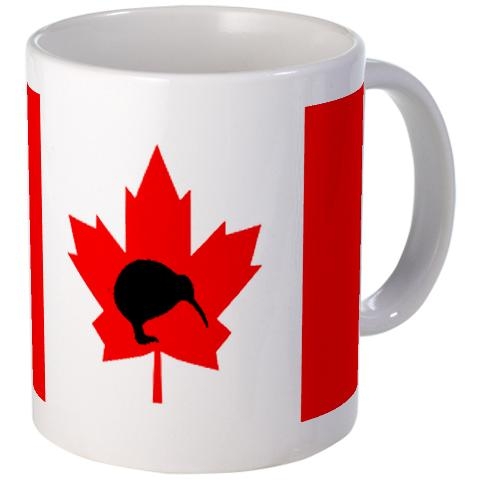 By Amanda Morrall
A bit of a business theme for today's Take Five but as we're a nation of SMEs it's not misplaced. 
1) A tale of two great nations
My heart did a little jump of joy yesterday after reading the Forbes Top 20 best places to do business list. 
Both Canada (my homeland) and New Zealand were in the winners circle No.1 and No.2 respectively.
Their rankings were based on a range of considerations including property rights, innovation, taxes, technology, corruption, freedom (personal, trade and monetary), red tape, investor protection and stock market performance. The following is what was said about each but check out the link above for more. 
Canada:
As an affluent, high-tech industrial society in the trillion-dollar class, Canada resembles the US in its market-oriented economic system, pattern of production, and affluent living standards. Since World War II, the impressive growth of the manufacturing, mining, and service sectors has transformed the nation from a largely rural economy into one primarily industrial and urban. The 1989 US-Canada Free Trade Agreement (FTA) and the 1994 North American Free Trade Agreement (NAFTA) (which includes Mexico) touched off a dramatic increase in trade and economic integration with the US, its principal trading partner.

Canada enjoys a substantial trade surplus with the US, which absorbs about three-fourths of Canadian exports each year. Canada is the US's largest foreign supplier of energy, including oil, gas, uranium, and electric power. Given its great natural resources, skilled labor force, and modern capital plant, Canada enjoyed solid economic growth from 1993 through 2007.

Buffeted by the global economic crisis, the economy dropped into a sharp recession in the final months of 2008, and Ottawa posted its first fiscal deficit in 2009 after 12 years of surplus. Canada's major banks, however, emerged from the financial crisis of 2008-09 among the strongest in the world, owing to the financial sector's tradition of conservative lending practices and strong capitalization. During 2010, Canada's economy grew only 3%, due to decreased global demand and a highly valued Canadian dollar

New Zealand:
Over the past 20 years the government has transformed New Zealand from an agrarian economy dependent on concessionary British market access to a more industrialized, free market economy that can compete globally. This dynamic growth has boosted real incomes - but left behind some at the bottom of the ladder - and broadened and deepened the technological capabilities of the industrial sector. Per capita income rose for ten consecutive years until 2007 in purchasing power parity terms, but fell in 2008-09.

Debt-driven consumer spending drove robust growth in the first half of the decade, helping fuel a large balance of payments deficit that posed a challenge for economic managers. Inflationary pressures caused the central bank to raise its key rate steadily from January 2004 until it was among the highest in the OECD in 2007-08; international capital inflows attracted to the high rates further strengthened the currency and housing market, however, aggravating the current account deficit.

The economy fell into recession before the start of the global financial crisis and contracted for five consecutive quarters in 2008-09. In line with global peers, the central bank cut interest rates aggressively and the government developed fiscal stimulus measures. The economy posted a 1.7% decline in 2009, but pulled out of recession late in the year, and achieved 2.1% growth in 2010. Nevertheless, key trade sectors remain vulnerable to weak external demand. The government plans to raise productivity growth and develop infrastructure, while reining in government spending.
Call me a sap but I'm proud to call both home. (Eds: O Canada!)
2) Unsung small businesses
Small business success stories give me goosebumps.
I love hearing about their triumphs, their niche offerings and determination to make a go of it come hell or high water.
Here's a sampling published by Hawkesbaytoday.co.nz as part of a profile on finalists this year for their local chamber of commerce business awards. 
3) Bootstrap entrepreneurs
For those thinking about moving in that direction, here's 10 principles to observe as a bootstrap entrepreneur.
4) Big and bold
Businesses who take it to another level and grow their businesses offshore also earn my respect.
I was interested to learn of a NZ$30 million pot of money earmarked by New Zealand Trade and Enterprise to help these keeners get a foothold in foreign markets.
Read more about the international growth fund on NZTE's website here.
5) Spotlight on China
Those who don't have the mettle might prefer to invest offshore instead.
Don't forget to join our live-web interactive this Friday at 1 p.m. with respected New Zealand investment writer and financial adviser Martin Hawes who will be doing a special focus on China. Read more here.
We'll be conducting the interactive this time from one of our local coffee haunts in Herne Bay in Auckland, so there will be an opportunity to meet with Martin, myself and interest.co.nz managing editor Bernard Hickey afterwards between 1:45 pm. and 2:15 p.m. Hope to see you there.