Obama's go at bogus bank fees; The peoples' revolution; U.K. pension pains; Separating prediction from fact; The very long arm of the IRD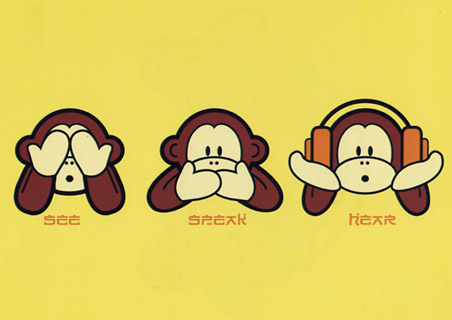 By Amanda Morrall
1) Obama tells off the banks
U.S President Barack Obama's tough tax talk and jobs plan speech was interesting for a number of reasons but my ears perked up when the issue of bank fees (38 minutes into the video) came up. Bank of American customers have been fuming about being charged a $5 a month fee for using their debit cards (the U.S. equivalent of EFTPOS).
Obama chided the banks about nickle and diming their customers without properly explaining all the whys and what fors. He also warned them that the Consumer Finance Protection Bureau would be taking a tougher stance on issues of disclosure, transparency and accountability.
An apparently affronted reporter accused Obama of trying to dictate profit margins to which the president replied that the banks should be keeping their customers based on quality of service and price rather than handcuffing them with products they bought into while effectively blindfolded. Score one for Obama.
2) A Sane Revolution
On the subject of public revolts, take a moment to read this opinion piece from the Economist on the Wall Street sit-in.
It's a lively and unexpected piece applauding the activists for taking a stand, making a fuss and being heard outside of the echo-chambers of the virtual worlds in which most of us now lead our lives.
He quotes from D.H. Lawrence's "A sane revolution" and then build on the themes.
For those too lazy to click and read here an excerpt.
A Sane Revolution

If you make a revolution, make it for fun,
don't make it in ghastly seriousness,
don't do it in deadly earnest,
do it for fun.

Don't do it because you hate people,
do it just to spit in their eye.

Don't do it for the money,
do it and be damned to the money.

Don't do it for equality,
do it because we've got too much equality
and it would be fun to upset the apple-cart
and see which way the apples would go a-rolling.

Don't do it for the working classes.
Do it so that we can all of us be little aristocracies on our own
and kick our heels like jolly escaped asses.

Don't do it, anyhow, for international Labour.
Labour is the one thing a man has had too much of.
Let's abolish labour, let's have done with labouring!
Work can be fun, and men can enjoy it; then it's not labour.
Let's have it so! Let's make a revolution for fun!
Writer adds:
Or do do it for money, equality, the working classes, and international labour. Whatever. Do or don't make yourself useful, but don't waste life clucking at the internet and waiting around til "Parks and Recreation" comes on. Get out there and and stick it to the plutocrats. Stick it to the socialists. Stick it to the fall prime-time lineup. Stick it to not sticking it. Go ahead. Occupy Wall Street. Occupy yourself. Live a little. Woo!
3)  Quantitative easing a pain for pensions
The Bank of England is warming up its printing presses again and plans to put another £75 billion into circulation to kickstart the ailing economy.  The National Association of Pension Funds warns the move will have negative repercussions for pensioners.(See Guardian Money story for details)
So far the £198.3 bln already spent has gone toward buying back gilts – bonds issued by the government. This has the effect of pushing up their value and decreasing their yields which means less money for retirees.
4) Get your game on
It's hard to go a day without being bombarded with bad news.
If it's not Greek debt dramas, contagion fears in eurozone or the ticking time bomb of U.S. debt, it's terrorism or natural disasters.
You'd have to be deaf to ignore the "short-term" noise which is what cooler heads are suggesting investors do to avoid causing themselves unnecessary harm.
Experts are full of advice but how often are they right and is their advice worth heeding?
Forbes Money suggests taking a deep breath, separating prediction from fact and sticking to plan.
5) Tax hounds
I can't escape the feeling that I am being beaten over the head with the immutable fact of life about the only two certainties in life: death and taxes. I base this on the fact that I've been assailed with tax stories lately. Non-stop.
For those who might have missed it, the New Zealand Herald carried this story about the "scary" new powers of the IRD.
And if that doesn't make your blood boil, you might want to read Terry Baucher's latest column also highlighting the long arm of the IRD.
Hope I haven't spoiled your weekend. Think of it as short-term noise and then buy some earplugs or maybe crank up the iPod.