Select Committee report on finance company collapses urges next Parliament to finally pass Class Actions Bill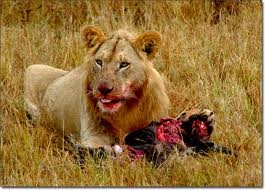 By Gareth Vaughan
Parliament's Commerce Select Committee has called on those MPs in Parliament after the November 26 election to show some urgency and finally pass a Class Actions Bill that would give investors in failed finance companies another option to try and claw back some of the billions of dollars they've lost.
The select committee, chaired by Labour Party MP and former Commerce Minister Lianne Dalziel, makes this recommendation in the just released report on its inquiry into finance company failures. A draft Class Actions Bill and proposed changes to High Court Rules have been languishing with the Ministry of Justice since at least mid-2009, not progressing due to the government prioritising other issues.
Disgruntled investors or customers currently can't pursue class action suits in New Zealand. They can take representative action. However, this means they have to sign up individually with a law firm or litigation funder. That means if someone doesn't know the action is being taken and there's a cut off date they have to sign up by, they miss out.
However, under the proposed class action legislation, a litigant merely requires seven people's support to bring proceedings. The court then controls the litigation and the action becomes a class action in the sense that anyone who has suffered loss and meets the criteria becomes eligible to benefit from the litigation. See more on the slow progress of the Bill here.
The select committee's report notes that the "painfully slow process" for investors seeking redress was one of the issues most commented on in the submissions it received. The inquiry came on the back of 45 finance company failures over recent years, putting about NZ$6 billion of investors' deposits, much of which won't be recovered, at risk. The report estimates between 150,000 and 200,000 deposit holders have been affected, with losses estimated at more than NZ$3 billion. See further details here in our Deep Freeze List.
Investors want group action & help with funding
The report says a number of investors indicated they wanted to be able to initiate group actions and there was also a "common wish" for the government to help with funding because the cost of litigation was viewed as an insurmountable hurdle by investors whose resources were devastated by the collapses.
The select committee says the power given to the Financial Markets Authority (FMA), which succeeded the Securities Commission in May, to take action on behalf of investors where it believes it's in the public interest to do so, goes some way to meeting this desire.
However, FMA CEO Sean Hughes last month downplayed the prospect of the regulator using this power to try and recover money lost by finance company investors from the likes of directors, trustees, and auditors. Hughes told interest.co.nz it wouldn't be in the public interest to expend resources pursuing compensation if there is little likelihood of any assets being available to satisfy a judgment if the FMA was successful. In many cases, the money was lost many years ago, well before the FMA came into existence, he added.
Meanwhile, the select committee says commercial litigation funders are beginning to emerge in New Zealand. Such funders, which are more common in Australia, take on the role of funding and managing a legal action in return for a negotiated percentage of a successful claim. The funder gets nothing if a claim is unsuccessful, but is still responsible for the costs.  One representative action underway involves Australian law firm Slater and Gordon, which is targeting the professional services firms including trustees tasked with oversight of failed New Zealand finance companies. See more here.
"We understand that legislation has been drafted to introduce formal class action procedures to New Zealand courts, but the introduction of a bill has been delayed by other legislative priorities," the select committee report says.
"We would like to see priority given to progressing this legislation during the term of the next Parliament, and believe the bill should also include guidelines for the operation of litigation funding."
The committee suggests safeguards be put in place to govern the operation of third party litigation funders, noting that if such funding became more widely available it would "probably be welcomed by aggrieved finance company investors."
'Investors treated as prey'
The committee's inquiry was initiated on August 20, 2009 with the Christchurch earthquakes cited among the reasons for its slow completion. It received 48 submissions and heard from 16 submitters orally. Committee members Dalziel and fellow MPs Hilary Calvert, David Clendon, Clare Curran, Melissa Lee, Peseta Sam Lotu-Iiga, David Parker, Katrina Shanks, and Jonathan Young received independent specialist advice from Anthony Molloy, QC, plus advice from the Ministry of Economic Development and the Securities Commission.
In the report members note they believe there is "much truth" in a comment made to them by Molloy who said: "Meaningful consideration of investor protection legislation is impossible without first identifying the culture of the New Zealand market that has treated investors as prey, rather than as fellow citizens engaged in an enterprise from which all might profit to the benefit of the nation as a whole."
They also suggest that improving investors' understanding is probably the most important area where work is still needed. 
"In our view, work is clearly still needed to improve ordinary New Zealanders' understanding of the investment decisions they are required to make in the course of their lives. While much commendable work has been done on this over the past few years across the public, private, and voluntary sectors, we believe more is needed."
The report calls for a boost to financial education in schools and recommends the government gives priority to a coordinated effort to improve New Zealanders' understanding of financial matters, with this especially focused on people at or nearing retirement, on young people, and on those most at risk from scams and irresponsible lending practices.
This article was first published in our email for paid subscribers this morning. See here for more details and to subscribe.