Amanda Morrall talks to some of the financial experts about what investors can expect from the SOE sell-off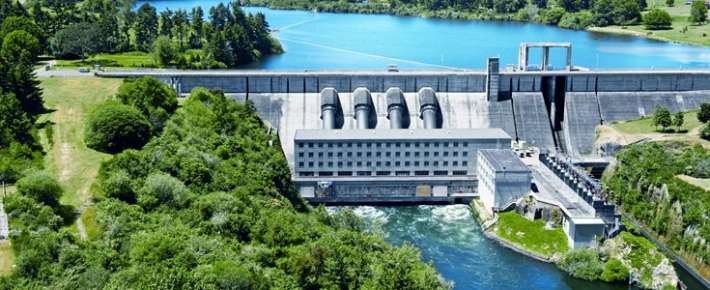 By Amanda Morrall
With more than  NZ$100 billion combined sitting in the bank, householders may be well positioned to take advantage of the upcoming SOE sell-off, but just how wide they'll open their wallets remains to be seen.
Mighty River Power and Genesis Energy are expected to be auctioned off in late 2012, giving would-be investors plenty of opportunity to survey the landscape and do their homework. (Craigs Investment Partner Mark Lister explains more on the mixed ownership model here).
Investment consultant Brent Wheeler said those looking to do better than cash in the bank or speculate on property would do well to raise a hand.
"I think there is a demand for those sort of stocks and most people will do well to add them to their portfolio either via the institutional route, or holding them directly...I think it's positive because it offers some additional diversification and it may add some liquidity to a pretty thin market.''
Join us tomorrow at 1 p.m. for another live web interactive with fund manager Brian Gaynor who will discuss the SOE sell-off and what it means for investors.
With few exceptions, Wheeler suggests most investors will be better off buying into the SOEs through an investment house or fund manager for the professional guidance and also reduced fees.
"Because institutions can negotiate lower transactions costs, they have economies of scale in managing the investments and they're able to combine them into diversified portfolios so the risk is spread and they have armies of analysts which mum and pop aren't. So they can do things like buy a correct weighting. Mum and Pop trying to choose between Meridian ,Genesis, Mighty River Power or Solid Energy are going to struggle compared to someone who does this for a living.''
Despite criticism of ticket-clipping fund managers, Wheeler said do-it-yourself investors could inadvertently cause themselves a lot of harm because the perception of buying stock is no more difficult than grocery shopping.
"I think we tend to overlook that (the use of fund managers) because we have some romantic vision of some guy popping down to his local branch of Craigs or what have you and sticking NZ$10 down and buying energy shares.''
Authorised financial adviser Chris Wasley recommends would-be investors have a clear understanding of what they're investing in.
"Just because it is an SOE it doesn't mean that it is not without risks, said Wasley, with Myles Wealth Management.
In addition to the specific risks associated with a particular SOE, he said there were other market risks investors needed to be aware of.
"It will be important to carry out a SWOT analysis of the SOE to see what its strengths, weaknesses, opportunities and threats are – both before and after the share sale."
'Handbags will be flying'
Fund manager and financial columnist Janine Starks said competition among brokerage firms, fund managers and KiwiSaver providers was likely to be stiff.
"The brokerage houses are going to line up like Merivale Ladies at a Ballantynes sale – handbags will be flying as they jostle for an allocation.   It will be well oversubscribed as institutions and Kiwi saver managers will want a slice of it, or be forced to take a slice as they will have to hold certain percentages of the main companies in New Zealand.  Utilities are also a classic defensive holding in a recession with regular dividends, so the timing is perfect," said Starks.
"Make way for the bun-fight,'' said Starks, noting that her own firm Liontamer would not be among the throngs.
The sale process, expected to raise between NZ$5-7 billion, is slated to take place over three to five years. Under the sell off, Government will retain majority ownership of the enterprises. (See Alex Tarrant story here for details).
Finance Minister Bill English said previously the partial privitalisation of the SOEs as well as creating good opportunities for investors would help to build the economy.
"Particularly [for] our households, who are increasing their savings rates and will be looking for better investment opportunities than our finance companies, which collapsed over the last 4-5 years," he said.
'Not growth stocks'
While investing in power stocks (a disadvantage of which is they would remain subject to the whims of government) may not be a sexy addition to one's portfolio, it could prove a sound one given current economic conditions, said Wheeler.
"You don't buy them as growth stocks. They're regulated utilities and will remain so. Generally people buy them as defensive stocks, because they are dividend yielding.
"If you think of an average profiled investor in NZ at the moment it might be someone who has a lot of money in the bank because they don't know what else to do with it at the moment, they're probably getting 2-3% before tax and they're wanting to put their money somewhere. They just had an enormous fright with housing so leveraged purchase of real estate is not something they necessarily want to do. They're probably still overexposed."
"Well here is an opportunity to do something that is relatively low risk and still better than the  bond market, which looks to be sick for sometime."
Questions to ask
As a starting point, Wheelers suggest investors ask themselves the following:
a) How does my portfolio look? Should I be allocating some assets to this.
b) If so what's the best way to do that?
"Do stuff you can do. Don't try to turn yourself into Warren Buffet because you'll fail and that's a waste of time. What you can do is look after your own transactions costs, I"d be wary of doing anything short-term and you should be concentrating on what your own portfolio because that's something you can do something with."