Amanda's Plan B; Dog spotting; 10 bizarre investment strategies including betting positions on the Grim Reaper; Peer 2 Peer lending; The role of money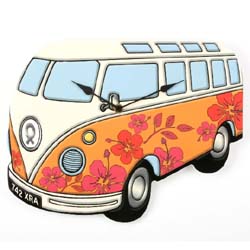 By Amanda Morrall (email)
1) Plan B
I had to laugh when I came across this "Financial FaceLift" piece in the Globe and Mail. The paper runs a regular feature profiling an individual or couple looking for professional advice on how to get their financial house in order.
In the latest profile, the candidate (coincidentally named Amanda) is a single mom in her 40s fretting about how she'll fare in retirement living in one of Canada's most expensive cities. She's luckier than most in that's she's mortgage free. She jokes that her plan B, if she's short on money, is to live out of a camper van and travel the country, a plan I have half entertained myself.  
My plan C is to live off a diet of rice and berries on a not-too windy mountain top with a yurt.
The piece is worth a read for the sake of the numbers. Amanda assets aren't half bad, but the majority of her money is stuck in cash and other low interest rate bearing vehicles. One of the key recommendations is that she max out her RRSP (Registered Retirement Savings Plan) contributions every year to lower her tax burden on income. This is one of the self-funding retirement incentives offering by the Government there. Makes a lot of sense.
Watch for something similar to this financial facelift series on our site. If you're interested in having your circumstances reviewed (on a names withheld basis) or participating as a authorised financial adviser please email me directly: amanda.morrall@interest.co.nz
2) Spot the Dog
Warning: The following link, for those already sceptical of managed funds, makes for some ugly reading.  
In it, Neil Hume from the Financial Times exposes mammoth losses suffered by investors over the years, both in terms of negative returns and fees.
Anyone with foreign investments in the U.K. will want to check to see if their fund is among BestInvest Spot the Dog 2010 annual report, referred to in his blog. Somewhere in the neighbourhood of £23 billion is invested in these perpetual under performers.
And hold onto your takeaway latte for the next excerpt:
You don't become a dog just because you have a bad quarter or two. The members of that exclusive club have a history of serial under performance, yet they will generate in the region of £350 million of fees to their firms this year despite the obvious value destruction.

And the story gets worse – much worse in fact. According to an unpublished report conducted by IBM, our industry destroys $1,300 billion of value annually – a staggering 2% of global GDP (see here for details). This includes about $300 billion in fees on actively managed long-only funds which fail to outperform their benchmarks, $250 billion spent on wealth management fees for services which do not meet their benchmarks and $50 billion in fees on hedge funds which under perform. Do I need to say any more?
3) Très bizarre
I've written before about alternative investments but they've been the mainstream variety; art, wine, other such collectibles. Forbes Money Builder assembled a list of 10 weird and whacky investment strategies in this photo gallery exhibit. Definitely for those with money to burn. 
A rather macabre investment, that I will most definitely be shunning, is taking bets on the grim reaper for a shot at someone's life insurance. I do however like the idea of renting a cow for 5% per annum return buffered from macro-economic conditions. Just one bovine, okay two. No dirty dairying for this gal. 
4) Peer 2 Peer lending
People are grumpy with mainstream banks hence the popularity of peer 2 peer lending organisations like Prosper in the U.S. or Zopa in the U.K. If you haven't heard of peer 2 peer lending, it's basically what the term suggests; people lending and borrowing amongst themselves in a TradeMe-like environment. 
There are a couple of outfits in New Zealand looking to get into this market however regulatory hurdles have yet to be overcome. The following from personal finance blogger Barbara Friedberg provides a first hand account of it from an investor's perspective.
Slate also reviewed peer 2 peer lending in an article from a few years back which is worth a read as well. 
5) Money 
I have rich friends (really rich) and poor (only comparatively so - not dirt more like average). Can I say that either one is happier or sadder because of the amount of money and or assets they have?
I think it's hard to gauge just how happy or sad another person is. My own view is that humans have insatiable desires, be it for money, power, popularity, beauty, or just stuff. 
At the end of the day (provided basic needs are met) I think it's the quality of our human relationships that count most. On this basis alone you can be pauper or a millionaire regardless of how much money you've banked. 
Here's squirrelers.com philosophising on the same subject and the role that money plays.
To read previous issues of Take Five click here. You can also follow Amanda on Twitter @amandamorrall