Courage in the face of a downturn; Five productive places to park cash; Emerging markets; Good things come to those who ask; 40 ways to be frugal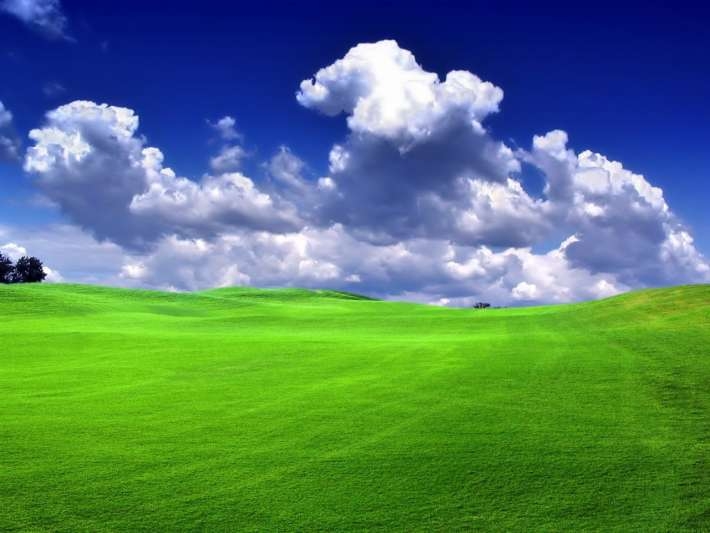 1) Plugging along
Given current economic uncertainties and the events related to the global financial crisis (GFC) many investors have been scared to the sidelines waiting and watching for convincing signs of a long-term recovery before venturing back into the markets. With ongoing eurozone dramas and U.S. debt woes (USD$14 trillion and counting) they could be waiting a while.
The Motley Fool's Robert Brokamp, in a contributing blog for getrichslowly.com looks at the impact of investor hesitation and reservation  in this piece. Brokamp draws on some interesting data from a survey published by Fidelity Investments which is telling. Here's an excerpt:
To take a slightly longer-term look at sticking with an investment, a recent report from Fidelity Investments illustrates the value of summoning courage in the face of a downturn. The company analyzed the returns of investors with Fidelity retirement accounts from the market decline of 2008 to 2009 through June 2011 and found the following:

Participants who changed their equity allocations to zero between Oct. 1, 2008, and March 31, 2009, and never jumped back into the market saw their accounts grow a measly 2%.
Investors who sold all their stocks, but got back into the market at any point before June 2011, enjoyed a 25% larger account balance.
Those who stuck with their asset allocations saw their account balances skyrocket 50%.

The analysis also compared investors who stopped contributing to their 401(k)s with those who kept on saving. The account balances of the former grew 26%, while those of the latter ballooned 64%.
2) Safe havens for cash
Along those lines, wary investors parked in money markets took it hard in 2011 with low interest rates and inflation cutting deep into returns. According to the U.S. Federal Deposit Insurance Corporation money market rates in the U.S. languished at the start of 2011 at an average of 0.23 per cent and sunk to a depressingly low rate of 0.15 per cent by Christmas. Factoring in inflation, U.S. depositors saw their purchasing power slide around 3 per cent. The picture is meant to brighten in 2012 but many investors will undoubtedly be casting about for more promising returns to make up for the losses.
Here's a cheery pictorial slideshow  of five safe havens for cash outside of money markets and treasuries. The Swiss Franc (up 13% YTD versus the USD) is one of them.
Further to that, here's a brief explainer on U.S. money markets in 2011, also from  Forbes Money.
According to the FDIC, money market rates in the U.S. began 2011 at an average of 0.23 percent. At the time, that seemed like an extremely low level, but money market rates continued to slip lower throughout the year, as pessimism about the economy deepened. By late December, money market accounts were offering an average interest rate of just 0.15 percent.

This continued slippage in money market rates would have been bad enough, but the damage was even more severe in the context of rising inflation during 2011.

Going into 2011, year-over-year inflation was just 1.5 percent, according to the Bureau of Labor Statistics. In fact, one of the saving graces of the low interest rate environment was that inflation had been moderate since the beginning of the Great Recession: 0.1 percent in 2008, 2.7 percent in 2009, and 1.5 percent in 2010. All of that changed in 2011, and quickly.

Inflation accelerated sharply in the first part of 2011, and by mid-year the year-over-year inflation rate was 3.6 percent. By the end of September, it had reached 3.9 percent. With money market rates continuing to slip towards zero, this meant that depositors were losing the better part of 4 percent a year in purchasing power.
3) Emerging markets
Charles Sizemore, a contributing writer for Forbes Money writing from Peru, believes emerging markets are poised to shine in 2012 after a lacklustre 2011. That's because middle class consumers in emerging markets aren't saddled with as much debt as their U.S. and European counterparts and they're most likely to be in buying mode relative to their counterparts in the developed world. It's all part and parcel of a major reorientation of the world economy, he says.
In 2012, I see a major reorientation of the world economy.  The reorientation has actually been underway for years, but it should noticeably accelerate in 2012 and the years that follow due to Europe's crisis.

The "emerging market" growth model of the last 60 years has been pretty cut and dry—produce as cheaply as possible and export to the United States and Europe.  This strategy was great, so long as the Americans and Europeans were buying.  But with American households still in the process of deleveraging and with Europe in the early stages of what will most likely become a Japanese-style slow-motion depression, it looks less and less viable as a model for growth.

2012 will be the year of the Emerging Market Consumer.  With demand from the developed world tepid at best, trade between emerging markets themselves will accelerate, with an emphasis on the new middle and leisured classes.

By and large, emerging market consumers, companies and governments are starting with low levels of debt; there is no "debt overhang" and no need for the pain of austerity and deleveraging the developed world is suffering.  In other words, most emerging-market economies still have a ways to run.

Investors wanting to profit from these developments can go about it one of two ways.  You can buy shares of emerging-market companies that sell primarily to the domestic market using an ETF like ECON (or any of its holdings), or you can buy shares of Western firms like Telefonica that get a large percentage of their revenues from emerging markets.
4) Good things come to those who ask
It's true, you never know unless you ask but fear holds most of us back from ever uttering a word. When it comes to saving money, that fear has a price.
Here's financiallypoor.com writing about the financial gains to be had for those who ask.
5) Forty ways to be frugal
"Mind the pennies and the pounds will look after themselves." It's a sound saving strategy but increasingly a tricky one to achieve with the rising cost of living and consumer pressures galore. Also, if those savings aren't immediately channelled into a hand-offs investment they're likely to be squandered. Forbes Money itemises 40 ways to be frugal across various realms of spending.
All good stuff, however I tend to think that savings is more effective when it comes from the source. ie. having a chunk taken from pay and put right into savings forcing an adjustment instead of making it optional. One of my financial resolutions this year is to double my saving rate. My strategy is to cut spending but also increase my income and somehow stay sane. I like a good challenge and suspect I need a good flatmate - again. Sigh.