Lame excuses that bury dreams; Layby baby; Bartering, communitarianism, and other ways to save; Credit ratings explained; Tell me what you really think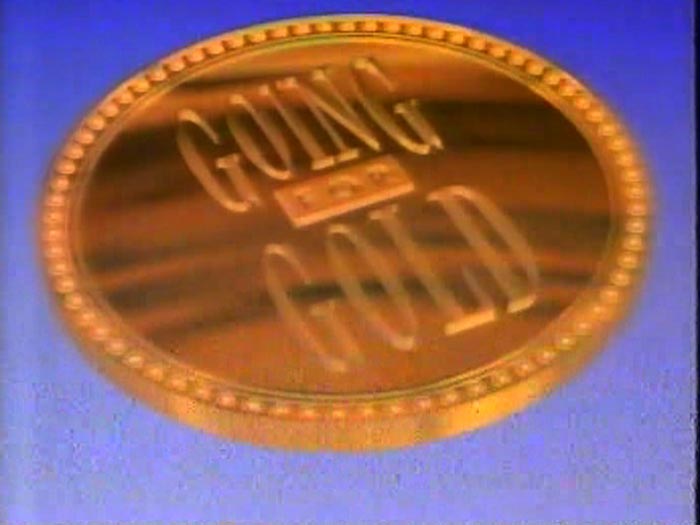 By Amanda Morrall (email)
1) Going for gold
I believe 2012 will be an auspicious year. Despite gloomy global economic circumstances, I believe we're in the midst of a financial reformation that has the potential to empower individuals rather than continue to enslave them to debt, dead end jobs and other unhealthy relationships that serve a limited purpose. One indication of this is the boom in small businesses worldwide. Some entrepreneurs have been forced into it by lay-offs others are just going for it.
Kudos to those resolved to set up shop in 2012. Don't let fear or other excuses hold you back. This item from lifehack.com will undoubtedly resonate for many whose dreams are dogged by self doubt.
2) Layby baby
One of the best cures to credit card debt is to kill to the consumer urge to buy. Not owning a credit card is helpful in this regard but given modern life, it's almost impossible to avoid. Somehow I have resisted the temptation and still do not own a New Zealand credit card. For all but the most restrained and disciplined, credit cards are a recipe for financial disaster particularly as creditors just encourage you to keep borrowing and buying and to drag out your repayment as long as possibly. 
Regulators overseas have begun holding creditors to account for that and are now making them spell out more clearly (in the paper statements) the cost of borrowing at the minimum repayment rate. Presently, no such policy exists in New Zealand. If you want to find out how badly you'll get burnt by minimum repayments, I suggest you check out our minimum repayment calculator here.
I'm not a big shopper, in fact if I can help it, I avoid the malls completely. Three trips to Albany Mall over Christmas for children's gifts nearly did my head in. I won't be back any time soon. Another strategy I have for controlling consumer urges is to give myself a 24 hour cooling-off period when I see something I like so I can reflect on how badly I need or want it. More often than not, the flame goes out over night.
I'm also a fan of layby although I know some, (my boss for one), who abhor this practice because of the belief that it just encourages more unnecessary consumer binges while other more toxic debt languishes.
This article from the Economist puts a positive spin on the layby practice. The author goes so far as to suggest it "fosters virtue" because it forces you to save in order to get the product.  I would agree but I still think it is better by far to snuff the buying urge and find happiness outside the mall.
3) Painless cuts
I count myself very lucky to have attracted or ended up with fabulous neighbours these past few years. Not only have they been extremely nice but they've been valuable teachers and aides on the personal finance front.
My former neighbour, a gardening guru from Christchurch, got me going on my veggie garden and also my short-lived backyard chicken experiment. She's also inspired me to think this year about how to cultivate some bartering relationships; a practice that has kept her in fine wine, custom designed silver pieces and an abundance of good friends. My new neighbour and I have a reciprocal child minding arrangement that has saved me heaps in child care costs so I'm off to a good start.
Here's financiallypoor.com with three others pain free ways to trim costs from the budget.
4) Credit ratings explained
Downgrades are very much in vogue these days. This piece by the Guardian explains why you should care about the latest round in Europe.
Closer to home, here's a primer on how to apply credit ratings to financial institutions that you are banking your savings with.
5) Tell me what you really think
Being in the financial advisory business is hard work these days. Explaining to clients why their portfolios are bleeding money is an unenviable job to be sure, however, I don't have too much sympathy for them. For far too many years, advisors were let off the hook, taking fees and commissions without having to explain much at all.
Regardless, I was still interested to read this article from the Globe and Mail "What your advisor really thinks of you" looking at matters from their perspective.
To summarise, many belive individuals need to stop blaming financial advisors for circumstances beyond their control, give up on the idea of 8% p.a. returns, take greater initiative and interest in their personal financial affairs, stop being so complacent about things like fees and commissions, and basically stop being lazy when it comes to money management.
Separate but related, here's an insider view from NZ Institute of Financial Advisor chair Tony Vidler on how remuneration ought to be explained to clients and best structured. It helps to know how they see the relationship, particularly if you are planning on forming one this year.
To read other Take Fives by Amanda Morrall click here. You can also follow Amanda on Twitter @amandamorrall