Personal finance editor Amanda Morrall spreads her wings; asks readers to join her in flight as she Finds the Flow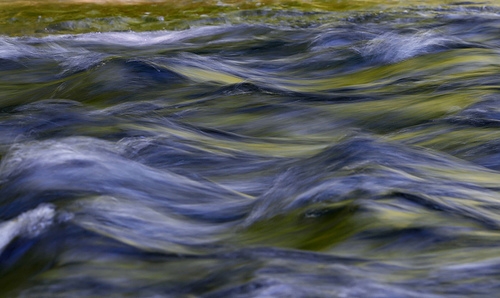 Dear readers;
Today I am embarking on a bold new project as I commence writing my first book fulfilling a long-time ambition to became a published author.
For as long as I can remember, I have wanted to write a book. I even had it on my official goal list for 2011.
The opportunity presented itself late last year after I was unexpectedly approached by Penguin New Zealand to write a personal finance book geared mainly at Millennials.  I couldn't say no even though I'd been warned off the project by sceptics who suggest books are a thing of the past. Be that as it may, the sun hasn't set on the paperback quite yet. And while the business section may be overflowing with finance and money books, I hope to offer something a little different; a personal finance book that extols the reader to explore his or her inner most desires, dreams and goals in order to calibrate them with a financial plan that works not just for the future but with the present.
Having a million dollars in the bank, or more, when you hit retirement age is a laudable goal but if the life you spent working to achieve that is miserable, what is it really worth?  Find Your Flow (the working title of my book) is equal parts money management, self-discovery and well-being. The intersection is where you'll find the sweet spot in personal finance I believe. That's because when you Find Your Flow, the money will flow. That's my experience anyway and time will tell where this current is taking me.
My reason for sharing this news, about the book, isn't to gloat, although I won't deny I'm chuffed by the development, as well as being grateful for the opportunity and to my employers for encouraging it. I have an ulterior motive in spilling the beans before publication and that is to solicit your support as well as your stories for inclusion in the book.
Our readership at interest.co.nz is unique in that financial literacy levels are relatively high. That's something we are proud of  as we believe it's a reflection of our unique offerings; a mixed palate that includes economics, monetary policy, comparative interest rates, banking & finance news and analysis, currency, bonds, rural news and of course, personal finance. Our readers are no less eclectic and for that we are grateful as your feedback, comments and contributions influence our content and its delivery.
As the writing process for our latest project gets underway, my plan is to release excerpts from various chapters on-line for your review and input. I will also be looking for suggestions, tips and personal success stories (as well as financial failures) to add along the way. As far as I'm aware, this kind of approach hasn't been tested in New  Zealand so it will be interesting to see how it unfolds. 
To begin, I'd like to put out a call for any personal stories you might like to share (on a first name basis only) about how you have managed to turn your passion into a profitable side line or else your main source of income. My apologies to an earlier reader who volunteered this, but I lost the email if you can resubmit it with added detail I'd be grateful.
Please email me directly with your stories (maximum 500 words to amanda.morrall@interest.co.nz) if you're keen to have them published without identification. My hope is that they will inspire others looking to find their flow.
Thank you in advance for your cooperation. Here's a quote (not mine) that echoes my views and the spirit of the book in its gestational phase.
Mediocrity is a silent killer. It tells you that you'll be fine staying where you are and that you need to be content with it. It guilts you into thinking you're wrong for wanting better. Stop it today.
Set your sights high and don't settle for less than you want or deserve. It will never be possible to feel fulfilled and joyful while in a state of mediocrity. Make a decision today to let your greatness shine.
Amanda Morrall