These are just a few of my favourite things that I wish the Easter Bunny would have brought a decade ago. And these are the top five NZ equities picks from a handful of experts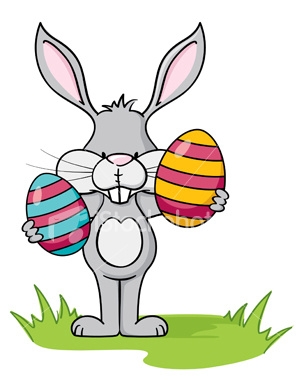 By Amanda Morrall (email)
I have eggs on my mind today. Not boiled, scrambled, or chocolate although I will undoubtedly be tucking into the latter over the next few days. No, the kind of eggs I am contemplating are the one's I'd like to feather my retirement nest with.
The experts suggest you should only invest in what you know and understand. Using that logic, my share market shopping list would consist of companies that specialised in the following: 1) coffee 2) chocolate 3) yoga 4) books and 5) music.
Extrapolating from my tastes and preferences for the things I love (and get) my portfolio basket would consist of a pinch of raw commodities (coffee, cocoa and cotton - apparently organic is going gangbusters) a sprinkling of LuluLemon (too bad I missed the boat as it's overpriced now), a touch of Amazon and a dash of Apple. All my favourites are hideously expensive now but if I'd been braver and bolder, and more financially savvy 10-15 years ago, I'd be in good form today I reckon.
Here's what a sampling of experts are choosing for 2012 as published in Forbes Money.
What are some of New Zealand's fund managers packing in their KiwiSaver baskets and what are other experts are keeping their eye on? I decided to find out.
Here's a sampling:
1) Milford Asset Management's active growth KiwiSaver fund - top five NZ equities holdings:
Ryman Healthcare (NZ)
Chorus (NZ)
Diligent Board Member Services (NZ)
Restaurant  Brands
Turners Auctions
2) Fisher Funds Management - KiwiSaver Growth Fund - top five NZ equities
Ryman Healthcare
Mainfreight
Freightways
Metlifecare NZ
NZX
3) Craig Simpson, interest.co.nz senior analyst's top 5 picks
Contact Energy
Mainfreight
SkyCity
Fisher & Paykel Healthcare
Chorus
4) Macquarie Securities Broker's top five picks for 2012
Chorus
Pumpkin Patch
Ryman
Mainfreight
Transpacific Industries
5) Hamilton Hindin Green - Broker's top five picks for 2012
F&P  Healthcare
Westpac
Chorus
Nuplex
Tower
If I could put in a request to the Easter Bunny, this year I'd be asking for a generous handful of TradeMe shares (I know and get TradeMe), a portion of the SOEs when they get floated, (I am bracing now for the winter bill shock), a dollop of NZ bank bonds (apparently the credit spreads make them a good bet), and of course I always love cash. I'm keen on the loonie and the Aussie. I'll pass on the gold watch but I wouldn't say no to a big bar of it. Hey, a girl can always dream. I hope the Easter bunny is good to you too.
To read other Take Fives by Amanda Morrall click here. You can also follow Amanda on Twitter@amandamorrall