Janine Starks on the colour-coded land claim nightmare that is Christchurch. Your experience?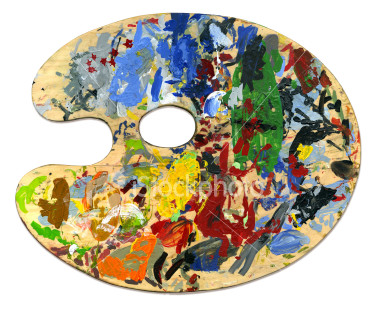 By Janine Starks*

Canterbury land has become a colour coded catwalk.  There are more tones than the contents of the Duchess of Cambridge's wardrobe and the waiting game looks set to compete with the royal engagement (eight years, in case you are pondering that). 
We've waited for zoning results – red or green with blue and yellow trimmings.  Then there are the waity-Katy's stuck in their white ensembles as the last of the orange hues disappear.  The hill dwellers are waiting for the spectacular entrance of the rock-fall models.  They'll be a show-stopper.  
Then there is the wait for retaining wall valuations; hill properties can't progress without the walls being sorted.  Those wearing green-blue have waited for foundation specs, but they are little more than a pretty accessory; entirely redundant until the geotechnical land reports are done.  So the waiting continues because there are not enough of the big drills to go around, to carry out the reports.  The insurers are trying to join forces on that one, but we're still waiting on some to jump in the sandpit.    
"When I rang EQC to check on the results of my land inspection, they said they knew nothing about it and have no record of it"
Land inspectors have been visiting the hill suburbs for many months, but if you call and ask about your claim, some call centre staff say they know nothing about it.  What they really mean is "I have no access to those records yet".  It's the old chestnut where one system doesn't talk to another.  The land inspectors have been doing manual reports (no iPads for them) and while they hoped to have these available to the call centre by the end of April, it hasn't quite been done.  I'm told they are close.  End of May is the new aim and homeowners will start to get their letters. 
"We had a land inspection and then another inspector turned up and said he wasn't aware of the first inspection, so they did it all again" 
EQC are just in the process of printing a new guide on land claims.  It's already on their website split into three parts.  There are some interesting tit-bits in its prose.
The vast majority of settlements will be in cash.  This means homeowners must replace or repair retaining walls and land using their own contractors.  To help, EQC will outline the repair strategy and give you details of the maths behind their valuation.  This sounds positive as you can bring in expert advice and go back to EQC for a reassessment if it's out of line.  They are also working on improving their disputes system - an honest and welcome acknowledgment. 
In some circumstances EQC will carry out the land repairs for you (or engage your insurer's project manager).  But two conditions apply:
1.    They will only repair the land or retaining wall if it's necessary in getting council consent on the house. 
2.    There must be enough cover.  You must own the land or wall (i.e. not council owned) and there must be enough money to carry out the work.  Retaining walls are depreciated for age, so you or your insurer will need to top-up the missing cash.
Barking up the wrong wall
EQC have a lovely new retaining wall diagram in the guide, but I'm afraid I've taken umbrage with it.  They've introduced the concept that retaining walls which serve a landscaping or non-structural function are not covered.  They show a sectional diagram of a hill with a wall within 8 metres of a house supporting a leveled out area of land.  They claim they won't payout on this.  I'm perplexed. 
The Act covers various types of retaining walls and one of these is walls "for the support or protection of all land within 8 metres in a horizontal line of the building" (the insured land).  These walls don't need to have any function in supporting your home.  They just need to hold up the land itself.  They might be holding up a patio, a pool, a lawn or a garden.  On hill sites these walls flatten out the land so we can use it. 
EQC gave me an example of a wall which probably wouldn't be covered. It was a short wall, built to change the shape of a section and didn't require council consent to build or repair (but it doesn't say any such thing in the Act) and they tell me this wall isn't supporting the land.  Apparently the land would stay there on its own (Really?  I've never seen any such thing in practice on a hill).  EQCs objective is to make sure homeowners aren't disappointed.  But it might be them who are let down – the only test I can see in the Act is that the wall 'supports or protects' some land behind it.  Short walls, landscaping definitions, and council consents don't seem to feature in the law.  
Writing off damaged land
The land guide makes it clear that EQC cover "is not designed to remediate underlying geotechnical problems". What they mean by this is that a lot of land in Christchurch is zoned TC2 and TC3 as it faces risk in a future event. But it has no damage from the past earthquakes.  EQC won't provide any payout until some real damage occurs.
  For those who have suffered damage, the guide spells out that some homeowners will get "a settlement based on the maximum entitlement under the Act".  What they don't point out in the guide (but it's more clear in the Act), is EQC is able to take the cheapest possible option and it can be cheaper to write-off the land rather than fix it.  For most residential areas this payout will be the value of a 400 metre section.  They admit there won't be enough money for you to fix your land, but cheerily go on to reassure you that "it does not necessarily mean the land cannot be built on".  That statement stopped me in my tracks. 
At a technical level they are quite right.  The new foundation designs may allow a house with metres of liquefaction under it, to be rebuilt.  But in a practical sense, who in their right mind would do such a thing?  The homeowner could be left with a new home on valueless land. They'll have a lump-sum payout to repay the bank, save or fritter.  It partially compensates them for their un-fixed land damage and subsequent loss of value. 
Surely EQC should add some sensible financial risk warnings. After all, they are encouraging people to reinvest their equity on land which will never again have EQC land cover, making its value dubious. 
In investment circles you are told about risk quite clearly "you may get back less than you put in".  EQC should actually be admitting "if you choose to rebuild on unremediated land, you may get back less than you put in and there is a possibility your home could become a frozen asset that can't be sold".  None of us know how marketable houses will be that have no land value.  It could be the solution to the affordable housing problem, or we could be left with a big bunch of permanently distressed assets for which there is no liquid market.
The alternative is to take the lump-sum from EQC and borrow to buy land which is not in a TC2 or TC3 zone.  If you can afford it, it would seem sensible to consider it.  That's the only way to truly protect your equity.       
Insurance implications
EQC opened up a can of worms by saying if the maximum payout is made, "you and your insurer will need to discuss the implications for your house repair or rebuild, based on your individual policy".  It's going to be an interesting fight. 
Your land could be written off by EQC, but your home could just be patched up and repaired. Is that fair?  Is it legal? A neighbour with a rebuild will either get the new foundations the damaged land requires, or they have the opportunity to bail out with their combined payouts from EQC and their insurer.  
The land claims drama has only just begun and it's probably going to be the next explosive and highly emotional topic for homeowners.  It has the potential to damage finances, leave you waiting for long periods and unfortunately, looks set to undermine the financial security and financial future of many families. 
We are reminded of the words of Mark Twain, "All good things arrive unto them that wait - and don't die in the meantime".  How fitting.
Email questions to starkadvice@gmail.com, subject line: Financial Agony Aunt.  Anonymity is guaranteed.   
Janine Starks is Co-Managing Director of Liontamer Investments. Opinions in this column represent her personal views and are not made on behalf of Liontamer.  These opinions are general in nature and are not a recommendation, opinion or guidance to any individuals in relation to acquiring or disposing of a financial product.  Readers should not rely on these opinions and should always seek specific independent financial advice appropriate to their own individual circumstances.