Michael Coote on the emerging lifelong tenant society of NZ created by policies that support residential property investors and drive away our best and brightest.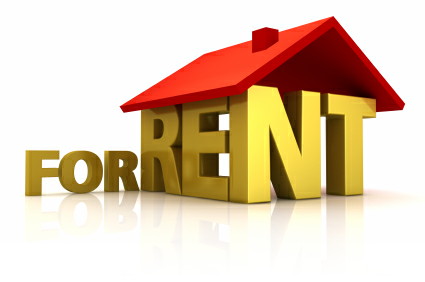 By Michael Coote*
Renewed interest in investing in residential rental properties has captured recent headlines and even incited approving comment in Parliament from Finance Minister Bill English.
From the government's point of view, increased private investment in residential rental properties might alleviate some pressing issues in terms of lack of housing affordability for lower income earners, the cost of providing state housing at a time of fiscal austerity, and revival of much-needed employment in the moribund residential construction industry.
However, this welcome mat thrown into the path of residential rental property investors must be squared against the government's previous measures implemented to abolish the building depreciation tax break on properties with an estimated useful life of 50 years or more, which basically meant all residential rental properties.
That decision, announced in Budget 2010 and effective from 1 April 2011, was supposed to generate many allegedly excellent results, including eliminating a "tax preference to owning property" and stimulating alternative forms of "productive investment in the economy".
In other words, fewer people should have been tempted to become property investors and landlords, investing instead in, say, the share market.
Unintended consequences
(There was a related anti-property investment provision of the time that did away with the tax benefits of loss-attributing qualifying companies (LAQCs), which had been popular as vehicles for owning residential rental properties due to their advantageous tax-streaming abilities).
Those targeted by building depreciation's abolition were, "landlords, property investors, property investment companies and some business owners, who can currently claim depreciation at 3 per cent (by the diminishing value method) or 2 per cent (by the straight line method) of the purchase price of their building."
In fine, residential rental property owners supposedly greedily sucking on the taxpayer's teat were rudely weaned from that source of financial sustenance in losing a tax break that most likely moderated the rents they charged their tenants.
The National Party minority government, led by such securely established smile-and-wave millionaires as John Key and Bill English, among others, looked forward to the
building depreciation
 tax break's abolition raking in additional taxes of NZ$685 million in 2011/12, rising to NZ$690 million in 2013/14.
Renters in our own land
Of course, landlords cut off from this tax break were logically likely to pass the cost on to their tenants, who presumably were collectively docked the extra hundreds of millions of dollars per year from their constrained household budgets for the privilege of living in rented premises.
Thus while we are told that battening down the hatches, cutting household consumption, and paying back debt collectively explain the anaemic state of our economy, it is quite likely that a boost of NZ$690 million per annum in taxes imposed on landlords, with consequent clawback effects on tenants, has contributed significantly to muted domestic demand and depressed economic growth.
The depreciation abolition rent increase would have helped intensify the problem of housing affordability, making it ever less likely that many younger New Zealanders on lower incomes could hope to save up enough towards a deposit on their first home.
Some serious research is called for with respect to the real effects of this tax policy on society and the economy.
Add to building depreciation abolition the impact on occupier home ownership of demographic trends as described by Shamubeel Eaqub, principal economist of the Institute of Economic Research.
Farewell under 40s
Eaqub recently warned
in the National Business Review of "demographic hollowing out" occurring as the under-40s population of New Zealand steadily shrinks due to emigration to other more remunerative countries such as Australia.
Progressive loss of this socio-economically desirable and internationally employable group of people is "damaging for the economy, as this cohort represents future growth potential through entrepreneurship and labour market participation" and "tends to create demand for new homes and durable goods – for example, many two-car households are in this age group."
These younger people leaving represent not only the choicest part of our exportable labour force, but also most probably will become home buyers in their country of settlement.
Their departure increases the relative proportion in our society of the non-exportable under-40s.
Many of these people left behind are not ever likely to become even first home buyers, particularly New Zealand's uneducated, unemployable, welfarized and criminalized feral class that is of no use to society and rightly not welcome anywhere else in the world.
A nation of homeowners? Yeah right!
The standard assumption that New Zealand is a nation of home owners must be reassessed.
It is much more likely that occupier home ownership will decrease and that in its place residential rental property will become much more significant within the total housing stock.
Thus even with the abolition of building depreciation (and LAQC tax benefits), there still does remain a case for residential rental property investment, particularly with mortgage rates on offer so low and interest rates predicted to remain depressed for quite some years ahead.
A landlord who maintains tight cost control on a residential rental property could do well out of the emerging lifelong tenant society our country is producing.
*Michael Coote is a freelance financial journalist whose publication list includes interest.co.nz, the National Business Review, New Zealand Investor, The Press, and the New Zealand Centre for Political Research.