By Amanda Morrall
1) Wise words to live by
Brazilian writer Paolo Coehlo aims to inspire. Anyone who has read "The Alchemist" will know his magic. Paolo also transmits his inspiration via his blog and regularly quotes from Albert Einstein who was/is a genius in this area too.  
Here's 10 lessons from Einstein via Paolo's blog, which I am now bookmarking. 
And briefly, here's a story about Paolo's road to wealth and fame this will also inspire: His book ''The Alchemist" was originally published by a small Brazilian outfit which decided to print only 900 copies. Paolo took his brilliance to a bigger publishing house and struck gold.
His book went on to become one of the best-selling books in history with more than 65 million copies sold. Wow!
2) Stress busters
Some people have a high threshold for stress but I tend to believe it catches up with you one way or another, even it's not immediately apparent.
Blogger narrowbridge.net shares his strategies for managing an incredibly busy life when stress starts to get the better of him. They include making a list of priorities, exercising, eating well, learning to say no and staying focussed on one just at a time.
3) Going backwards
Family net worth in the U.S. was so severely affected by the global financial crisis that the median wealth has slid back to what it was in the '90s. Jobs losses and the crash in the housing sector are the main reasons.
The New York Times, reporting on the Federal Reserve's latest 2010 data on net worth, notes the median net worth was US$77,330, down from US$126,400 in 2007.
How have New Zealander's fared during this period? Unfortunately, the latest net worth data we have is for 2004 so it's difficult to measure. The most recent 2011 census was delayed to 2013 because of the Christchurch earthquake.
However, if you're interested in knowing more, here's a link to the latest report by Statistics New Zealand. Check out Figure two for a comparison by age and net work, average and median. 
See also a previous story I wrote on how to measure your net worth.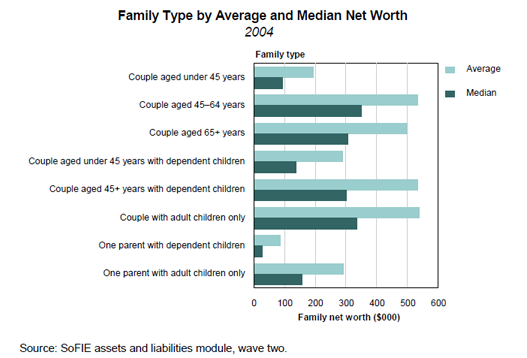 4) Frugal travel
Headed overseas on a trip? As much as I like the idea of just winging it on arrival, it pays to have your accommodation sussed in advance. Of course nothing beats couch surfing to save money but in these recessionary times, there's some good deals to be had at hotels.
Forbes Money offers some travel tips on how to wheel and deal your way to a discount.
Here's another website for domestic travel discounts, lottery style. 
5) Let them order room service
Another idea for those who want to get rich off the rich.
Concierge services for the super rich are going gang busters in the U.K. as the elites flock back to land of high tea and queen's English. The Guardian reports on the lifstyles of the 1%. Read at your own risk.
To read other Take Fives by Amanda Morrall click here. You can also follow Amanda on Twitter@amandamorrall