Staying warm in winter; $100 million ideas; For the love of money; The "talk"; Fear, greed and erratic investor behaviour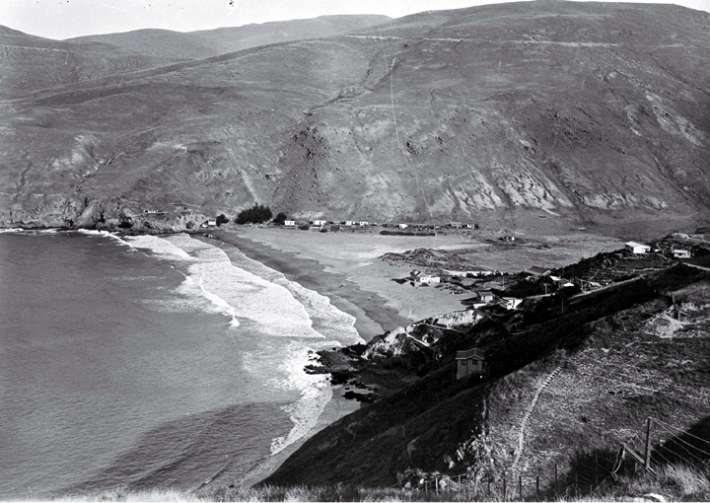 By Amanda Morrall
1) Heaters
My first winter in New Zealand I just about froze to death. I was living in an unwinterised surfer's perch overlooking the beautifully stark Port Hills banking Taylor's Mistake beach in Christchurch. I was utterly captivated by the breathtaking ocean view and didn't stop to think for a second about heating.
It's taken me five and a half years to learn the art of layering, the beauty that is Merino, the difference between a beasterly Easterly and a Southerly and how to chop wood in high heels. Despite all that I have learned, including how cabbage leaves make for brilliant fire starters, I found myself ill-prepared for the cold that descended this week on Auckland.
After my last electric heater (over $100) blew up at home I had to dash out and buy a few new ones. I am still in mourning for central heating.
For the benefit of those also in the market for new heaters, I thought I would share this nifty calculator from Consumer New Zealand which helps you to determine the right size and type of heater to buy for a particular space.  There is also a full report on the most efficient heater's to buy although I believe you have to pay for the content.
Other heating tips warmly welcomed.
2) $100 million ideas
More inspiration for would be entrepreneurs with a good idea: CNBC.com profiles several multi-million dollar business owners who came from humble roots and found their fortune in a simple idea with wings. The $100 million ideas include stuffed toys that substitute as pillows, t-shirts, rubbish collection, and footless stockings.
3) Pre-nups
Another primer here, via reuters.com, on how to protect your assets from attack in the event of divorce.  Reality bites.
4) Kids smarts
Financial literacy experts from around the world gathered recently at a summit hosted by the Federal Reserve Bank of Chicago and Visa. The participants discussed some of the challenges facing youth today and shared solutions about how to improve outcomes for future generations. (Practicalmoneyskills.com carries the details here).
A key issue that was signalled was the reluctance of parents to discuss money issues with their children. Here are some other highlights that came from a 2012 Global Financial Barometer survey of some 25,500 participants from 28 countries. Apologies but I couldn't find the NZ specific data.
68% of survey respondents had fewer than three months' worth of emergency reserves to fund basic needs during an unexpected financial event like job loss.
25% of high-income respondents had less than three months of living expenses in savings. In the U.S., for example, the average person had only 2.9 months of expenses saved.
Mexico and Brazil topped the list of places that parents talk to their kids ages 5 to 17 about money most often, with Mexicans talking to their kids at least 41.7 days a year and Brazilians 38.1. American families were in the middle of the pack at about 25.8 days out of the year.
When asked at what age governments should require schools to teach financial literacy, U.S. respondents ranked near the bottom at 11.9 years. By comparison, more than half of Brazilians surveyed believe such education should begin before age 9.
In over half the countries, a majority believe that teens and young adults do not understand financial basics, such as budgeting, savings, debt and spending responsibly.
5) Behavioural finance
Annette Sampson from The Age looks at some common investment traps and the strange psychology that leads to poor decisions and disappointing returns for investors.
To read other Take Fives by Amanda Morrall click here. You can also follow Amanda on Twitter@amandamorrall