Countdown launches Visa credit card through deal with GE Capital in 'logical entry to the financial services sector'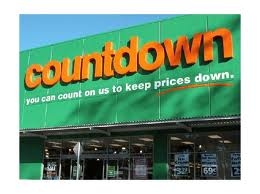 Supermarket chain Countdown, owned by Australia's Woolworths, is launching a Visa credit card through an alliance with finance company GE Capital.
In a statement Countdown said GE Capital was chosen as the card issuer following a national tender process. The target launch date for the card is the first-half of next year and no details on the interest rates the card will charge, or its other terms, will be announced until then.
GE's own Gem Visa offers six months interest free on any purchase over NZ$250. It has a NZ$48 establishment fee, a NZ$48 annual account fee, and ultimate interest rate of 24.95%. Woolworths' Australian credit card, issued by HSBC, is currently promoting (until August 31) interest free purchases for nine months for new customers who apply, are approved and make an eligible purchase by October 31. After the offer expires interest rates will revert to 19.84%.
Countdown managing director Dave Chambers described his firm entering the credit card market as a logical entry point for it into the financial services sector.
"With more than 2.5 million customer transactions each week in our 161 stores across New Zealand, our customer reach and retail experience puts us in an ideal position to deliver an offer that will stand out in the market," Chambers said.
"We aim to bring a fresh new perspective to the industry, challenging the existing market and invigorating it with new and differentiated competition."
For GE Capital the Countdown deal comes after managing director Aaron Baxter told interest.co.nz in September 2010 that the finance company was targeting the grocery market. GE Capital is part of giant United States conglomerate General Electric.