Upside and downside; Test your banking IQ; Hunger Games - brought to you by Barclay's; The 15 Minute job hunt; Fast tracking the mortgage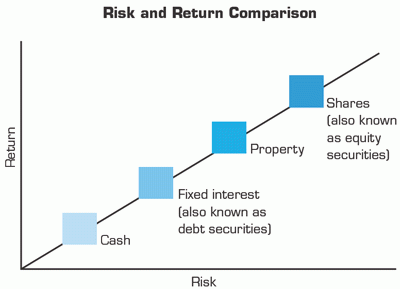 By Amanda Morrall
1) Risk and return
The higher the risk, the greater the reward but seldom do investors really appreciate this warning until it's too late. To help with the education process financial commentator Mary Holm has published a new book Upside, downside: A guide to risk for savers and investors. The book, commissioned by the Reserve Bank of New Zealand, is an updated version of an earlier book by Holm called Snakes and Ladders. Her latest also explains investment risk as it applies to KiwiSaver.
Free copies of Upside, downside: A guide to risk for savers and investors can be obtained from The Knowledge Centre, the Reserve Bank of New Zealand, PO Box 2498, Wellington, 6140, by phoning 04 471 3660 or by emailing rbnz-info@rbnz.govt.nz
2) The banking quiz
When it comes to banks, house rules apply. So how well do you know the rules? The office of the New Zealand's Banking Ombudsman prepared this five minute quiz to test your knowledge.
Have a go here.
3) Hunger Games
Don't blame rising food prices on Mother Nature. Blame it instead on the banks. The World Development Movement is. Aljazeera reports that Barclays Bank alone made US$800 million alone speculating on food markets over the past two years. Not so sure we can hang it all on the bank but nor do I believe Mother Nature is exclusively driving it.
FACTS ABOUT RISING FOOD PRICES:
The World Bank says global food prices rose by 10 per cent from June to July 
According to the World Bank corn and wheat prices have gone up by 25 per cent 
Food prices are now one per cent higher than they were at their previous peak in February 2011 
The US heat wave and drought in eastern Europe has been blamed for the rising costs 
The last 12 months in the US were the warmest on record 
The US provides up to 60 per cent of the world's food aid 
Seventy per cent of the US' corn growing region is in drought 
High corn prices also affect meat and livestock prices 
The World Bank says that countries that import grains are particularly vulnerable 
Haiti, Sudan, Somalia and Chad are among the countries most at risk of food shortage 
A UN official says the US should suspend its bio-fuel programme 
The US has diverted about 40 million tonnes of maize to produce ethanol
Have a look at our interactive food price index for NZ below.
4) Time scarcity
Hate your job but don't have time to look for a new one? Fortunately, job seeking isn't quite the sycophantic experience it once was, pounding the pavement handing out CVs.This blog from the Wall Street Journal explains how it can be done discretely in 15 minutes, thanks in large part to the social media. I'm a convert. Linkedin is a goldmine of contacts. Go for it. What do you have to lose? A jerk boss and a lousy job?
5) Fast tracking the mortgage
The faster you pay off the mortgage, the quicker you'll achieve financial freedom. Anneli Knight from the Age talks to one couple about how they did it.
Create some good karma for yourself today by helping a good cause. You'll also restore my faith in humanity.
Thanks kindly.