Economic efficiency in marriage; Curing the wealth virus; Kids vs no kids; Confessions of a sugar mama; Rent this baby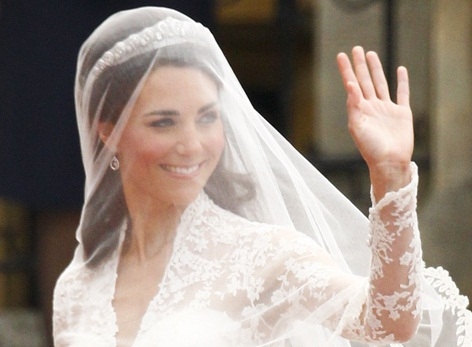 By Amanda Morrall
1) Why we marry?
One of the best meditations I have read by far on the institution of marriage is "Committed:a love story" by Elizabeth Gilbert, author of the epic bestseller "Eat, Pray Love." While I enjoyed the latter, the former is actually a superior piece of work. For those who didn't read it, Gilbert, a most excellent writer is forced to reconcile her post divorce aversion to the institution with this big question "why we marry" basically to resolve a border problem with her newfound love from Brazil (she's a Yank). Were it not for this impediment, I suspect Gilbert might never have remarried. (Read an excerpt of her book Committed here).
Marina Adshade in this blog squares the proposition of marriage in the 21st Century from an economic perspective. Also a great read.
2) Affluenza
It seems the human habit is to appreciate what we have only once it is gone. CSI New York actor Hill Harper (a Harvard economics graduate), grimly confronted with his own mortality, decided to explore our perverse relationship with money in modern society as a way to bring perspective to its real worth. While continuing to film the television series and battling thyroid cancer, Harper decided to write a book on the subject, called "The Wealth Cure.'' 
Marketplace.org talks to Hill. Excellent interview. Watch the video today when you have time.
3) No kidding
Recently a reader of one of my column's made a rather facetious but inflammatory comment when he said he "hated kids.'' I think it was meant to be deliberately provocative and yet I imagine some childless by choice folks might actually feel that way, or else they are indifferent to the extreme. I even know of one individual who had a no kid policy at their palatial home. Sad.  
The Wall Street Journal, in this blog on splitshifts at the workplace, looks at the quagmire of flexible work arrangements and the resentment they may breed for the kid-free colleague. In a nutshell, who cares what they think is the conclusion drawn.
4) Sugar mamas
This first person confessional posted on Good from a sugar mama who got taken to the cleaners by her indolent boyfriend may be a bit frivolous but her story, sadly, is not an uncommon one. Don't let this be you.
5) Rent 
As expected I took some kudos and crap from readers over my public announcement about my decision to thumb my nose at the Auckland housing market. Among the suggestions lobbed my way was that I a) get a man to carry half the load financially b) move to another city or c) keep doing what I'm doing and wait for the tides to change. Thank you for your concern and support dear readers. Amanda will be A-okay.  I will continue to nag Bernard until he lets me move to Queenstown where the median rent is cheaper than the North Shore at $380 a week compared to $480. I do love skiing. Perhaps I will find a rich young millionaire on the slopes. Kidding.
For a full listing of rent or buy regional comparisons check out our property section here.
To read other Take Fives by Amanda Morrall click here. You can also follow Amanda on Twitter @amandamorrall