Nagging voices of success; Dodging financial bullets; Affordability; Passionate about your work; Infrastructure investments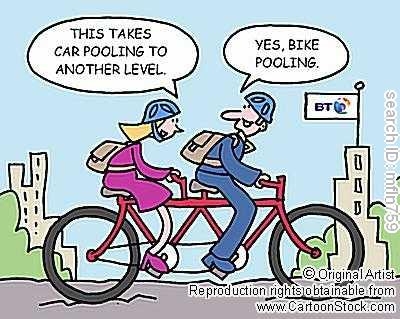 By Amanda Morrall
1) Housing affordability
As regular readers will know, I have mused for some time now about moving to Gisborne, a place where buying a house actually makes good financial sense. Because buying a house is more emotionally driven than economic, affordability issues can get pushed to the side. Not by me of course. I met someone just yesterday who shared with me their plans to move to Gisborne, where they've bought a dream house the mortgage payments of which will amount to $100 a week. (They put down a 50% deposit) I have cajoled this person into sharing their story in a few weeks, so stay tuned. It's a great tale.
And for our friends living across the pond, here's some recent research (as published in the Sydney Morning Herald) on areas of affordability in some of the larger Australian cities. And once again, here's a link to our data set showing a region by region break down of where it makes better sense to buy than rent.
2) Passion
Zipcar, if you haven't heard of it, is the world's largest car sharing club. No presence yet in New  Zealand but is active in the U.S., Canada and the U.K. It's a brilliant concept. Zipcar's CEO Scott Griffith, in the following Wall Street Journal article talks work-life balance, technology and why if you are not loving your work, why you should move on.
3) Dodged a bullet
In my upcoming book (due out in February) I have a chapter on financial vampires. There are many types of financial vampires so it's a long chapter as you can imagine. Financially ruinous partners are part of the vampire family.
May this guest blog via getrichslowly.org, "How I dodged a financial bullet" serve as a warning to those of you with financially reckless partners.
4) Nagging voices of success
And I thought it was just me plagued by nagging voices.
Here's Mr.Money Moustache on why nagging voices in your head are a) pretty common and b) not a sign of insanity but rather success. Speaking of success, here's wishing Mr.Moustache, who boasts one of the most successful independent personal finance blogs in the U.S., well on his plans to use future profits to do good and help folks out.
5) Infrastructure
John Collett, writing for the Sydney Morning Herald, discusses the merits of stocking up on infrastructure type investments as a source of inflation adjusted steady fixed income returns for retirement.
Interestingly enough, the NZ Super fund is making a bid for London's Stansted airport, the U.K.'s third busiest airport which is going on the auction block under pressure from the British Competition Commission. (See National Business Review story here for more). Infrastructure investments form a large part of the NZ Super fund portfolio.
To read other Take Fives by Amanda Morrall click here. You can also follow Amanda on Twitter @amandamorrall