The Ulysses contract; Automate your finances; High performance and fees; Learning to say no; Protect yourself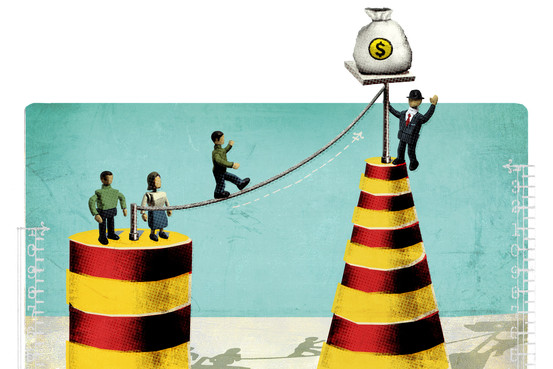 By Amanda Morrall
1) Brain training
Bloomberg reports here on some interesting research into why our brains are wired for failure when it come to retirement planning. Apparently it has a lot to do with our inability to imagine a future when we are old, difficulties with delayed gratification and a lack of discipline. A potential fix is age progression technology. Individuals who were shown pictures of themselves as oldies reported being twice as likely to save for retirement. Interestingly, researchers warned it could have the opposite effect if the image was not a fair likeness. A simpler solution could be writing a letter to your future self explaining why it is important that you save. Another is something called a Ulysses contract, a long-term promise and plan to get you faithfully pumping money into your retirement savings account.
Whatever works I guess. 
2) Automate your finances
Mind tricks will only get you so far, argues personal finance Ramit Sethi of I Will Teach You To Be  Rich fame. Sethi is big on system automation because he believes it is by far the most effective way to manage your money basically because we can't be trusted to do the job ourselves. For those of you unfamiliar with this process, Sethi explains the mechanics here on his website. To follow that up, check out what's on offer at your own bank. Features like Westpac's Salary Splitter will help you on the way to becoming fully automated.
3) Performance fees
When a fund manager surpasses the benchmark they like to reward themselves with something called a performance fee. This is an expense over and above what you already pay. In KiwiSaver, there are only a few who charge performance fees. If you are comfortable that the performance justifies the fee, it's not a drama. However, it also pays to understand how those performance fees are calculated. John Collett from The Age explains the smoke and mirrors act.
4) Learning to say no
Feel under pressure to spend money that you don't have? The following blog by consumerismcommentary.com offers a few strategies to manage social situations that are financially threatening. If "I can't afford it,'' is too painful, how about blaming your financial advisor; "So, and so, says no.'' Like most things, with repetition, it only gets easier.
5) Logging out
A good reminder here from the Guardian newspaper about the importance of logging out of apps used for financial transactions and other virtual precautions with new technology. According to the piece, an estimated 42% of smartphone users in the U.K. fail to clear their browser history and 45% do not password protect their phones leaving them vulnerable to identity theft. See also my interview with New Zealand Banker's Association head Kirk Hope on the Banking Code and why you should care about it.
To read other Take Fives by Amanda Morrall click here. You can also follow Amanda on Twitter @amandamorrall