Who do you trust?; Getting fat in retirement and what it'll cost you; Magic pills for oldies; Triumph of diversification; Money is neither good nor bad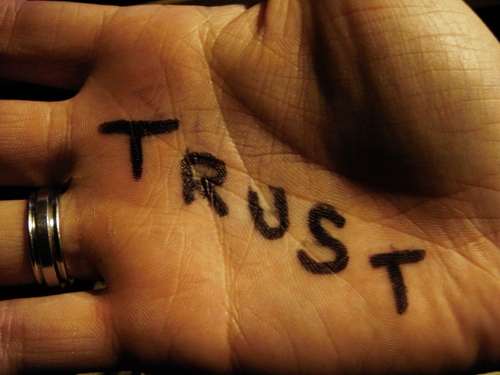 By Amanda Morrall
1) Who can  you trust?
According to the 2012 Reader's Digest NZ Most Trusted Professions Survey, journalists rank 34 out of 40 on the trustworthiness scale sandwiched in between CEOs and real estate agents.
Medical professionals and rescue workers dominate the top of the charts.
Even financial advisors beat out journos but their 31st first place ranking is hardly anything to crow about.
David Greenslade, writing for the Financial Alert, points out the challenges ahead for his profession and the investing public's reluctance to take them on board.
You'll need to sign up to read the full text but here's a snippet below.
The latter part addresses the impact of the new regulation on the sector.
Google Analytics shows that there is a growing number of people searching online for information relating to financial products, financial advice and solving financial issues. However, we are not seeing this thirst for financial knowledge translating into people actually phoning financial advisers to make an appointment. Of greater concern is the Investment Trends September 2012 Survey which shows that Google searches for financial planners peaked at 1.7 million in 2006 and fell to just 600,000 in 2012.

Narrowing business focus comes at a cost

Unfortunately, many advisers decided to not rise to the challenge and instead, narrowed the scope of their advice to one single product sector - for example, insurance, mortgages or investments - in an effort to avoid the time and cost associated with becoming an AFA. Even amongst AFAs, Strategi is noticing that an increasing number are scoping out of their advice areas such as asset protection, estate planning and generic taxation advice

This narrowing of business focus may have provided short term cash flow relief but it could have a longer term detrimental impact on business growth and profitability. Unless an adviser has made a deliberate move to specialise in a particular niche and become recognised as an expert, there is a risk that their client base could come under attack especially as a result of:

a. The current aggressive churning of KiwiSaver. Based upon the number of adult KiwiSaver owners, 70% or more of insurance clients under age 65 years will have a KiwiSaver account. As the balance of their KiwiSaver account increases, so too will the client's interest in their KiwiSaver account. This means the adviser should be providing advice on both insurance and KiwiSaver so they can better ring fence the client.

b. The campaigns currently being conducted by a number of banks to switch customers, especially ex-National Bank customers. This switching may relate to all products and services a customer has with a bank. This could include the life insurance, KiwiSaver and other investment products on which a non-bank financial adviser currently provides advice.

c. The continued low performance of investment portfolios. Continual performance below client expectations inevitably results in rising client dissatisfaction and an opening of the client's mind to opportunities other than with the incumbent adviser.
2) Getting fat
Gaining weight seems to be a common side effect of retirement, a function of inactivity, over indulgence and maybe a slower metabolism.
Getting fat is not only bad for your self esteem, and health, it's bad for your finances too. Wall Street Journal's Catey Hill pulls up the sums.
 "There is no question that being obese or overweight is more costly than being of normal weight," write the authors of "A Heavy Burden: The Individual Costs of Being Overweight and Obese in the United States," a 2010 study from researchers at George Washington University's School of Public Health and Health Services.

In fact, the study showed that each year, morbidly obese people pay $2,845 more in medical costs than their normal-weight counterparts; severely obese, $1,566; moderately obese, $807; and overweight, $346.
3) Magic pills?
In a low interest rate environment, investors world-wide have become desperate for returns beating both tax and inflation. Are dividend issuing stocks the answer? The Telegraph explores the pay off for U.K investors. So what stocks in NZ are proving most profitable for investors here?  Topyields looks at the best performers on the NZX.
4) Triumph of diversification
Of course we know putting all your eggs in the equities basket isn't a good idea. The Reformed Broker looks at the triumph of diversification amid today's tumultuous market. 
5) Good or evil
Apparently I don't watch enough TV. A friend expressed some mild surprise yesterday that I hadn't seen the latest BNZ ad philosophising about money.
Having watched just now, I think it's quite clever. Your thoughts?
To read other Take Fives by Amanda Morrall click here. You can also follow Amanda on Twitter @amandamorrall