'I want to ride my bicycle'; Getting a better deal on car insurance; Petrol discounts; Mechanical fitness; Car sharing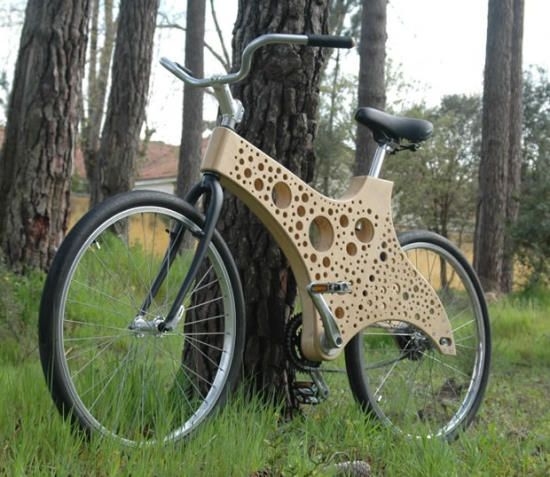 By Amanda Morrall
1) Bicycle races
Well, spring has officially sprung. Two consecutive days of blue sky and sun, not a speck of rain, so I'm calling it and ignoring the weekend forecast for the usual dispiriting grey weather in Auckland.
In celebration of this euphoric change in seasons, I cracked out the bike this morning. Because my car is so fuel efficient, it actually costs me more to ride my bike as I have to ferry across two ways ($9.50 return). Regardless, I'm convinced there is better value in riding. For one, I arrive at work feeling 100 times happier than having sat in traffic for 45 frustrating minutes. Secondly, I can feel virtuous not having contributed to the smog and congestion. And thirdly, the increased blood flow does wonders for stimulating the creative juices. The bonus, is enjoying the fantastic views of the Harbour Bridge, Rangitoto and the city skyline from the top deck of a near empty ferry.
I've linked to this before but I'm repeating it for the sake of today's theme. Mr. Money Moustache's most read blog "What do you mean you don't have a bike?''
Here's also a review from the transportblog.co.nz of a new high tech payment system for rail and ferry transport use that is being trialled in Auckland.
And a reminder: A new study, reported recently by yahoofinance.com found that those who exercise regularly earn on average 9% more than their sedentary counterparts.
2) Insurance
Cutting down on car use is one way to save money. Having a competitive insurance policy is plan is another. Consumer magazine, in its most recent report, offers some tips about how to get the best deal from your insurer.
3) Petrol discounts
If you're not a docket collecting fuel discounting fiend, you might want to consider grabbing yourself an AA Smartfuel card which gives you instant savings at the pump or the option to accumulate credits for a full tank of gas.
New Zealand motorists have earned more than $14 million in fuel discounts for the first six months of its fuel savings programme.
Having your car regularly serviced, checking the air pressures on your tyres, driving at the speed limit, shedding unnecessary cargo, and using the air conditioning sparingly, will also help to save on fuel.
4) Mechanical fitness
Before you buy your next car, invest some time researching the market. You can also calculate the running costs of your car via  the Automobile Association. In its latest report, the AA  profiles a range of models (three years old) and their related costs including registrations, warranty of fitness, servicing and petrol based on an average use of 14,000 kilometres.
5) Car sharing
Car pooling and car sharing is another option growing in popularity worldwide. The latter is just starting to make inroads in New Zealand. CityHop.co.nz works on an annual membership basis charging $95 a year and an additional $65 for insurance for six months. You pay by the hour ($15) for use of a car when you need it thus avoiding the financial burden of car ownership. For car pooling prospects, check out nationalcarshare.co.nz's mating service.
One of my favourite Queen songs themed to today's Take Five.
To read other Take Fives by Amanda Morrall click here. You can also follow Amanda on Twitter @amandamorrall