Why use a realtor when you can do it yourself and save money?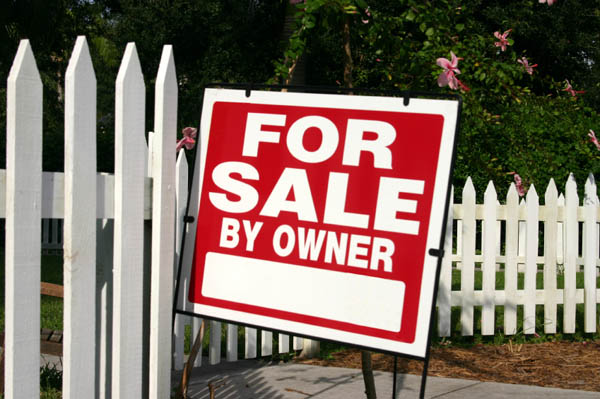 By Amanda Morrall
At the risk of having my tyres slashed or worse, today's Take Five will explore how to sell  your own home or buy privately. I've been thinking about this topic for some time but after hearing from a reader last week, who was once sold a house by a realtor who had failed to mention that there had been a mass murder on the premises, I decided it was high time I did.
Having sold two homes privately, I can tell you that it's not as scary an experience as you might expect. The biggest challenge I would suggest is overcoming the mental fear of doing it yourself. With the right resources, research and precautions in place, you too can be your own realtor. Here's how:
1) Getting your house ready
The first step to selling your own home is getting the home ready for sale as you'll want to have it looking its best. If it's not obvious to you what sort of things you'll want to do to get your home in tip top shape, Trade Me has a few suggestions here. They include the following:
cleaning your oven and kitchen thoroughly
ensuring you have all the knobs for your appliances and that they work
tidying the pantry and cupboards
getting rid of clutter
making sure the doors are not sticky or jammed
cleaning the windows inside and out
washing and polishing the floors
replacing any light bulbs that don't work
repairing dripping taps
washing the walls inside and out
sweeping or water-blasting the path and driveway
weeding and tidying the garden
ensuring gate and door handles work properly
I've also read that a nice garden can boost your end price by 16% but that came from a gardening company selling its wares so read into it what you will.
2) Getting yourself ready
At the same time you are beautifying your home, you should be doing your research. Understand what's involved in a private home sale, how it works, who you'll  need to involve and importantly what kind of price you want and can live with.
The Citizenship Advice Bureau has some great resources in this regard which you can find here.
These are some of the areas and questions it addresses.
3) Setting a price
How do you know how much your home is worth and what you can expect to get? Naturally realtors will shoot high because they want your business and what better way to secure it than by promising you you'll make a million. A private valuer might present a more realistic picture taking into account any improvements you've made. For a fee, Quotable Value here also offers comprehensive reports which include estimated values, an estimated selling range as well as sales history and information on land versus capital value.  For buyers there's also some good information here on the socio-economic demographic of the neighbourhood you're buying into. Westpac also introduced a new tool recently called Home Club which makes it easier to price shop and compare by neighbhorhood.
4) Marketing
One of the cheapest ways to market your home with the largest reach is probably Trade Me which charges $299 until the home is sold. Although there are many marketing professionals selling their services you can effectively do the same if you have access to the Internet, a digital camera and a local copying shop that does signs and brochures.
5) Negotiations and legals
If you can a fix price in your mind ahead of time, then it'll be easier when it comes time to negotiations. Just don't settle for anything less than your bare minimum. A copy of a sales and purchase agreement can be obtained (for a price) through the Auckland District Law Society which also supplies forms for realtors.
The sales and purchase agreement needs to include the following:
The name(s) of the seller(s) and buyer(s). 

The address of the property. 

The type of title (freehold, leasehold etc.). 

The chattels that are to be sold with the property (e.g. whiteware, 

drapes, television aerial etc.). 

The price. 

The rate of interest that the buyer must pay on any overdue payments. 

Any deposit that the buyer must pay. 

Any conditions the buyer wants fulfilled before the contract is agreed. 

The date on which the agreement will become unconditional if there are 

conditions. 

The settlement date (the date the buyer pays the remainder of the 

amount for the property, usually the day when the buyer can move into 

the property). 
Have your sales and purchase agreement reviewed by a lawyer before you sign off on it to ensure you haven't missed anything. That's particularly the case if there are conditions on the sale, if the buyer is planning on using some of their KiwiSaver money as a deposit, or there are other unusual financing arrangements in play.
Lastly, if the DIY thing just isn't your cup of tea, or else you fear you'll cost yourself in the long-run not having used a realtor who can bid up the price, you'll want to hedge your bets. You can still employ a realtor and try to DIY provided you have a "general agreement' in place as opposed to a "sole agency or exclusive agreement."
Consumers Affairs explains the ins and outs on agency agreements here.
Do you have a private home sale experience (good or bad) you'd like to share? We welcome your comments below.
To read other Take Fives by Amanda Morrall click here. You can also follow Amanda on Twitter @amandamorrall