Making time for the future; The faithful employee; Tips for the anti-shopper; NZ Super fund's top 10 holdings; I.T. innovations that will help the taxman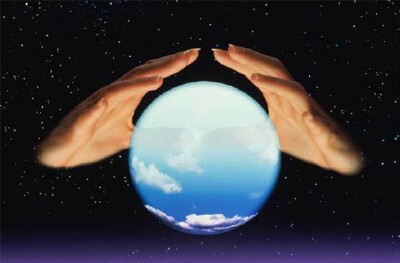 By Amanda Morrall
1) Making time for the future
It is said the future is determined by the actions you take today. Deepak Chopra, in this post on Linkedin, offers a five step plan for fulfilling long-range plans based on an inner vision. I can imagine the eye rolling taking place however this one is worth a read. Here's the plan:
Write down a single vision, project, or mission.
Set time aside to work on it every day.
Work consists of doing research, making connections, investigating your target audience or market, learning from projects similar to yours, challenging your assumptions, writing a proposal, seeking a mentor, partner, or confidant to bounce your ideas off, and raising capital if needed.
Set interim deadlines that you can reasonably meet every month.
Be adaptable about changing your project as it unfolds.
2) The faithful employee
Today's modern workforce is a transient one. In the U.S. the median time that wage and salary workers spend in one job is around 4.5 years. While the days of lifetime workplace loyalty are long-gone there are good reasons to stay at one place of employment for more than a few rugby seasons. The Harvard Business Review offers 10 reasons to stay a decade in one job.
3) Science of shopping
If our poll on Christmas spending is any indication, x-mas boycotters such as myself will be few and far between. The majority so far say they plan to spend somewhere between $500-$1,000 on their loved ones this year or else go traveling instead. Moi? I'm a Grinch but not quite a Scrooge. I'm off to reacquaint myself with relatives whom I haven't seen in a long time. My presence is their present although I'm not sure they'll see it that way. Luckily my children are very cute. For those of you are planning on stuffing stockings and such, stick to a plan and don't be sucked into unnecessary spending. Get Rich Slowly blogger J.D. Roth reveals some retail tips designed to get you opening your wallet.
4) Super fund report
Kudos to the folks at the New Zealand Super fund for improvements to their performance report card. The fund's latest monthly report ending Oct.31,2012, has a fresh new look that includes the top 10 holdings for domestic equities, international equities and unlisted companies and a comparison to a passive reference portfolio to highlight value add through active management.
According to the report, fund managers (since inception in 2003) have added $2.8 billion to the Fund compared to the Treasury Bill rate. Over the same period, "active investment strategies have added an estimated $1.1 billion in value to the Fund, compared to the passive Reference Portfolio benchmark."
5) The long arm of the taxman
As Governments worldwide get squeezed, they're becoming more aggressive in their tax collection techniques and efforts. Index fund Vanguard, reports on new innovations in data-mining and tax efficiencies that will extend the reach of the Australian Tax Office.
One way the tax office catches people out is by using sophisticated computer programmes and systems to search transactions they place at banks, land title offices, share registries, investment fund managers and building contractors, and look for discrepancies with its own records.
The ATO, in its 2012-13 Compliance Program, "reveals that it expects to match more than 600 million transactions in the current financial year – up from 538 million transactions in 2011-12 and from 409 million transactions five years ago." The New Zealand Government is also moving in this direction and plans on redirecting tax credit claw backs into collection methods. No double Irish and dutch sandwiches for us plebes.
To read other Take Fives by Amanda Morrall click here. You can also follow Amanda on Twitter @amandamorrall