Janine Starks with some sobering mistletoe statistics on the Christmas consumer craziness and a plea for more prudence and less silliness around money.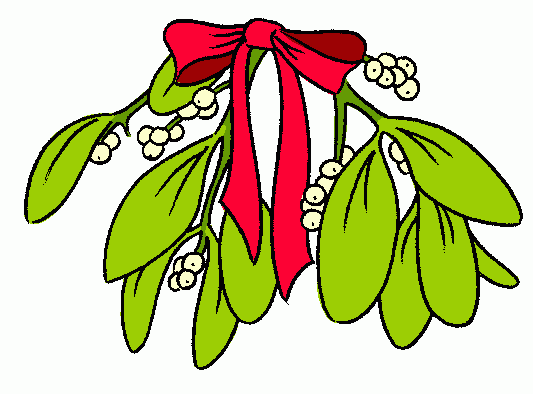 By Janine Starks*

Yesterday a ten year old whispered a big secret in my ear.  She wants a hamster for Christmas and maybe I could buy it for her as a surprise.  In my other ear, a knowledgeable mum whispered back, "the hamster is cheap, it's the cage that costs a fortune". 
 And there in lies a lesson for Christmas shoppers; there are hidden costs everywhere.  Some are financial, like the cage and others are less quantifiable, such as the social inappropriateness of depositing a surprise rodent on your friends.   
Apparently the hidden financial costs at Christmas can be quantified at $1000 (that's before presents are purchased).  One UK survey lists out the extra money spent on petrol for the seven shopping trips it takes to fill the family stockings, then they add in shopping lunches, visiting Santa's grotto, a few impulse buys and the odd Christmas donation.  It sounds a lot, but most of us will find ourselves looking at the bank balance in January and agreeing we took a larger than expected hit.  
Mistletoe statistics
The season for Christmas financial surveys is well underway and the statistics  released are designed to make your nose glow red in surprise.  They are accompanied by much huffing and puffing from budgeting agencies who warn of excessive spending.  It makes you want to wait for the old guy at the bottom of the chimney and stuff him back up there, before a sack of debt falls at your feet.
The numbers being released for 2012 around the world are eyewatering. 
Six geese-a-laying up 29 percent
The Americans are up in arms.  Every year they tot up the cost of the gifts in the carol, "The Twelve Days of Christmas".  These items have risen to a whopping US $107,300 (NZ $130,900), if you sing the whole song with all its repetitions.  That's an increase of over 6 percent according to PNC Wealth Management.  The price of a partridge in a pear tree jumped 11 percent,  the five gold rings are up 16 percent and the geese gobbled a 29 percent price rise (there's a soft commodities story in there with grain prices).  They should be grateful that wages for unskilled labour hasn't gone up in the US, so eight-maids-a-milking won't cost a cent more.  The biggest jolly surprise is that seven-swans-a-swimming will set you back US$7,000 (NZ $8,500).  That will put pay to the risk of swans finding themselves wrapped and ribboned. 
A Gallup Poll in the Los Angeles Times tells us the average American will spend US $770 this Christmas (NZ $940).  Roughly a third of people will blow more than US$1000 (NZ $1220)
Mum is worth $5000 in the silly season
The Brits are breathless over the value of what women do at Christmas.  If you paid commercial rates for Mum's activities, you'd be out of pocket by £2,585 (NZ $5000).  That's for chaffeuring the family around to events and parties, cooking, cleaning, washing, shopping, wrapping, decorating and dealing with domestic relations over the silly season.   There's more breathlessness over the average spend on children with some surveys reporting it at £130 (NZ $250) and others at £200 (NZ $390).  The higher figure is from a retailer.  Gosh, it's not in their interests to guilt you into thinking everyone spends more money on their kids than you do. 
As for those "Top 10 most wanted toys" surveys, have you ever looked at what all that plastic costs?  I added up one list that looked like a 1980s renaissance of Cabbage Patch and Furbys, layered with Olivias House and Lord of the Rings Lego.  It came in at $1100, or an average of more than $100 per toy.    
Who do you buy for?
Besides your immediate family, Christmas is a lovely time of year to say thank you to people in your life who helped you through the year.  That might be school teachers, sports coaches, work colleagues or close friends.  But as the list extends, the financial burdon weighs down.  It's a source of much bickering between couples and clouds the joy of giving.
Communication is usually the solution.  Write a list of people, including those you give small gifts to and set a rough budget before you open your wallet.  Keep your other half informed of how the costs are adding up.  It's the surprise factor that most people don't like.      
Save the school teachers
The nations teachers do a great job, but what possesses us to drown them in bottles of lavander hand-cream and that nasty gritty chocolate from the Warehouse?  I know of a teacher who received 22 boxes of chocolates one Christmas and another who stops off at a charity shop to deposit all the hand-cream on her way home. 
My own sister once had a student give her a slice of Pizza Hutt cold pizza wrapped in glad wrap, but that was brilliantly funny.  What have been her best presents? The homemade cards and gifts rate highly.  When parents club together and give a cafe voucher it's wonderful.  And the box of tomatos she got last year was really handy. 
To create our own New Zealand Christmas statistic, there are 475,797 primary school children in New Zealand (2011 enrolment figures).  Some don't buy for teachers and some families spend $10 or more.  Lets say it averages out at $3 each.  That's $1.4 million dollars wasted on lavender hand-cream.  As austerity is a theme of global economics, lets all try to do something a bit more useful for our teachers this year. Spending money is fine, but teach kids how to be smarter about it.  Lots of small amounts wasted, turns into a big statistic.     
Twelve Days of Christmas

2012 Price

NZ dollars

% Change

1 Partridge in a pear tree

$250

+10.8%

2 Turtle doves

$152

+0%

3 French hens

$201

+10%

4 Calling birds

$634

+0%

5 Gold rings

$915

+16.3%

6 Geese-a-laying

$256

+29.6%

7 Swans-a-swimming

$8537

+11.1

8 Maids-a-milking

$71

+0%

9 Ladies dancing

$7676

+0%

10 Lords a leaping

$5812

+0%

11 Pipers piping

$3124

+5.5%

12 Drummers drumming

$3385

+5.5
Source: PNC Funds Management, converted from US to NZ dollars (0.8200)
Email questions to starkadvice@gmail.com, subject line: Financial Agony Aunt.  Anonymity is guaranteed.   
*Janine Starks is Co-Managing Director of Liontamer Investments.  Opinions in this column represent her personal views and are not made on behalf of Liontamer.  These opinions are general in nature and are not a recommendation, opinion or guidance to any individuals in relation to acquiring or disposing of a financial product.  Readers should not rely on these opinions and should always seek specific independent financial advice appropriate to their own individual circumstances.