Why writing for money is weird; Kiwis need not apply; Mr Money Moustache's Hawaiian home reno project; The divorce between pensions and equities; Five good valued pinots (Craig's list)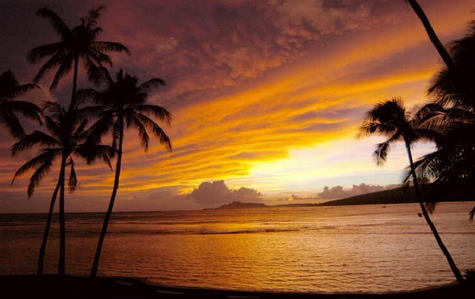 By Amanda Morrall
1) For love or glory (not money)
In my interviews over the years with successful entrepreneurs, artists and athletes, a common theme stands out. In pretty much every case I can recall (at least those that left a real impression) the pursuit of money was never a motivating factor.  Their passion or natural interest in their chosen field was always the driving force.
The 26-year-old writer behind the hit HBO series "Girls" (who incidentally just inked a US$3.5 million book deal) is a case in point. In this Salon magazine article, Lena Dunham is on the record as saying writing for money is a "weird plan.'' Her reasons for pursuing an occupation that for the vast majority pays peanuts? The glory.
2) Access denied 
Greg Ansley of the New Zealand Herald reports on the latest benefit exemption for Kiwis living in Australia. Julia Gillard's proposed national disability insurance scheme specifically excludes New Zealanders who arrived after 2001 and who don't have permanent residency status. A wake up call for the ten of thousands of New Zealanders working and living in Australia who don't have insurances in place for injury, health care or income protection.
3) Aloha Mr Money Moustache
I thought I'd check up on Mr. Money Moustache as I've neglected him for awhile. Turns out he's in Hawaii where he is enjoying a free vacation in exchange for helping a reader do some home renos. In his latest blog he chronicles how, what many billed as an impossible dream (maybe even a nightmare) became a very cool - and affordable reality - for a deserving family. See also Mr. Money's Moustache's blog on how he too has caught the property bug.  If real estate was as cheap here as it is where he's living, I'd been property stricken too.
4) The pensions and equities divorce
The Economist reports on the move by pension funds away from equities and into bonds. A major shift afoot.
Figures from the Pension Protection Fund, an industry insurance scheme, show that British defined-benefit (or final-salary) schemes had 43.2% of their portfolios in bonds and just 38.5% in equities. As recently as 2007, the funds had an equity weighting that was double the size of their bond holdings (see chart).

In part this is down to the disappointing performance of equities since the dotcom bubble burst in 2000. But regulators have also encouraged funds to buy bonds, because pensions are a debt-like liability. In accounting terms, future pension liabilities are discounted using a corporate bond yield so that a higher bond weighting reduces the volatility of a scheme's funding ratio. In addition, as final-salary schemes have closed to new members, they have become more "mature"; their membership has increasingly been dominated by retirees rather than current workers. This too has encouraged a higher bond allocation.
5) Value for money
One of the things that has kept me from running back to Canada (apart from green lip muscles and Golden Bay) is the outstanding pinot noir. I jokingly said aloud that I should write a Take Five detailing the best deals in pinots. My colleague Craig Simpson, whose wine palate is far more sophisticated than my own, indulged me with his top five value for money picks.
They are as follows:
Mt Difficulty - Roaring Meg currently $23.99 at Countdown (norm $29.99)
Devils Staircase currently $18.99 at Countdown (norm $26.99)
Rabbit Ranch currently $26.99 at Countdown
The Ned currently $25.99 at Countdown
Selaks Reserve $15.99 at Countdown (norm $24.99)
And Craig's top 5 not so value for money
Dry River 2010 $118 at Glengarry
Matua Valley Cromwell Basin 2010 $79 at Glengarry
Ata Rangi 2011 $76 at Glengarry
Gibbston Valley Reserve 2008 $120 from vineyard
Felton Road Block 5 (approx $90)
To read other Take Fives by Amanda Morrall click here. You can also follow Amanda on Twitter @amandamorrall or at www.amandamorrall.com