Andrew Hooker previews the arrival of independent insurance assessors and reviews why the insurance industry fears their involvement in the claims process. Your experience?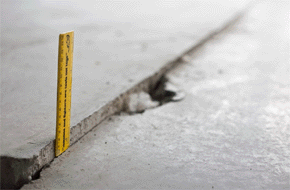 By Andrew Hooker*

A recent article considered the tactics employed by some insurance companies in an apparent attempt to monopolise experts such as quantity surveyors and engineers in the wake of the Christchurch earthquakes.
There is another phenomenon that the insurance companies would prefer to retain a monopoly on – that is insurance assessors.
New Zealand insurance companies employ specialist companies to assess and adjust insurance claims. Some of these companies proclaim that they are independent.
However almost without exception in New Zealand, insurance assessors work exclusively for (and are paid by) insurance companies. With the possible exception of specialist business interruption or loss of profit adjustors, insurance companies pretty much have the market cornered in New Zealand.
What that means is that when you make an insurance claim, the insurance assessor, retained and paid by the insurance company tells you what you're entitled to, and there is little in the way of expert advice or assistance in putting your claim together.
You either retain a lawyer to advise you of your rights, or attempt to interpret the mine field of the insurance policy to make sure you are getting what you are entitled to.
And history has shown us that insurance companies don't necessarily tell you about some of the things you are entitled to under your policy – you have to ask for them.
Public assessing services
In many other countries, there are specialist insurance assessors that work solely for the insured people. This is standard practice in the United States, where there is a large and professional "Public Assessing" service. People with insurance claims routinely retain a public assessor to ensure that they maximise the benefit of their insurance policy.
Indeed, the practice of public assessing is a controlled and regulated industry throughout many states within the US and insurance companies have learned to work with public assessors when considering insurance claims. Any attempt to shut out the public assessor or to undermine the insured's right to retain independent assistance or advice in the claim can be seen as bad faith, and expose the insurer to significant damages.
The Christchurch earthquake has seen a number of public assessing organisations from the US set up shop in New Zealand. These organisations are largely staffed by highly experienced and knowledgeable insurance professionals whose sole role is to ensure that the insured people obtain the best benefit from their policy.
The New Zealand insurance industry is not impressed.
Insurers reaction
Anecdotal evidence is that representatives from these organisations have been told either directly or through their customers that anyone who retains them to assist with the claim will see their insurance claim go "to the bottom of the pile".
Other examples include attempts by insurance companies to convince people to "dump" the public assessor that they have employed with the promise that they will get a better result on their claim if they deal directly with the insurance company.
Tactics such as these are likely to result in even more litigation when insurance companies attempt to interfere with legitimate commercial and contractual relationships.
It is likely that 2013 will see litigation in the Courts to test the rights of insureds to appoint their own independent representatives, and to prevent the insurance companies from deliberately undermining these experts.
A world renowned public assessing company - 'World Claim' - is one of the market leaders in New Zealand. Its representatives in New Zealand are passionate advocates for the rights of customers, and it would be fair to say the insurance companies they are dealing with are not impressed.
Representatives of the insurance companies, including their legal advisers, would like to suggest that this is because of what they perceive as a confrontational approach by World Claim.
Other people may simply see this as insurance companies pushing back against the inevitable tide of change – that insured people in New Zealand are learning to use whatever means possible to recover what they are entitled to under their policy.
It seems that the insurance industry, like King Canute, is trying to stop the tide of change. One thing people have learnt out of the Christchurch earthquakes is that insurance is a complicated and technical area and people need to obtain assistance and advice when pursuing their insurance claim.
For a long time in New Zealand, the insurance industry has held all the knowledge, retained all the experts, and expected its customers to take what they are given. Like the ever suffering orphan Oliver Twist, anyone who asks for more will be banished forever.
Many new lessons have been learned from the Christchurch insurance claims. One may get the impression that the insurance landscape in New Zealand is changed forever. Certainly insurance companies tell us that insurance will become more expensive.
Another change to come from the Christchurch experience will certainly be the birth of a new profession. Public Assessors will be here to stay.
And once the insurance companies, like their counterparts in the USA, learn to work with these advocates, instead of trying to banish them to oblivion the insurance industry will have come of age. Watch this space.
-------------------------------------------------------------
*Andrew Hooker practices as a specialist insurance lawyer in Albany on Auckland's North Shore. He is also director of Claims Information Specialists Ltd, an insurance information website.